A woman has been reunited with her cat after the pet went missing during a wildfire in Northern California last year.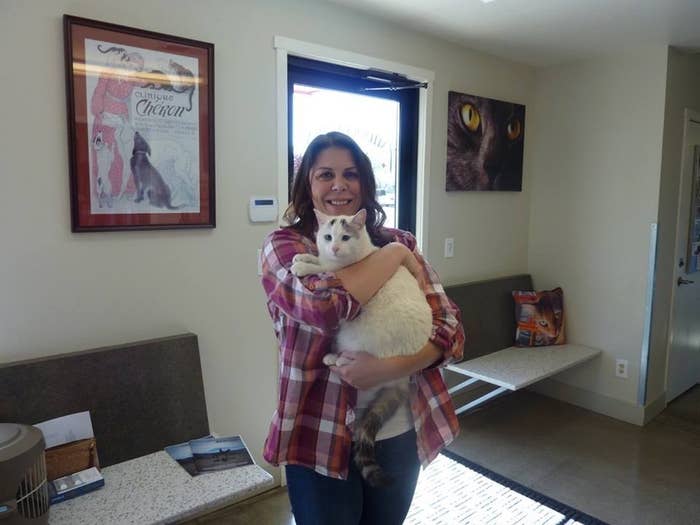 The woman, known only as Nancy, last saw her cat Muscat six months ago when the Valley Fire tore through the area, the Middletown Animal Hospital wrote on Facebook
The horrific blaze in Lake County, California, destroyed nearly 2,000 structures and killed four people before it was contained in October.
Nancy had last seen Muscat when she was evacuated from her home, veterinary staff said. But on Thursday, she noticed a cat by her house that looked a lot like her beloved kitty.
"So she stopped, and he came to her," staff for the animal hospital wrote on Facebook.
The woman brought him to the hospital, where vets found him to be in good health.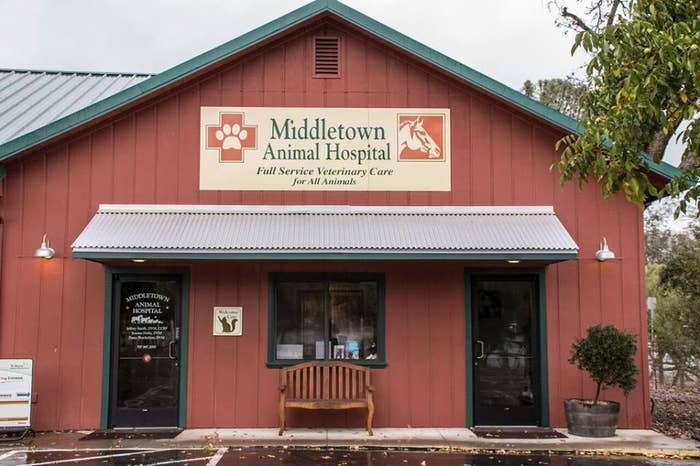 "She is so happy to have him back," hospital staff wrote. "A wonderful reminder to never give up hope."
Hospital spokeswoman Teresa Axthelm told CBS San Francisco that the hospital was able to help Nancy and Muscat through a fund set up for fire victims.
She said the staff was "so excited" to help in the happy reunion, and that they are hoping to help locate more lost pets from the fire.
"So many people are still looking for their pets. We have a bulletin board here," she told the news station. "Missing pets, dogs and cats. To give anybody some hope, it's obviously a great thing."