An Argentine special prosecutor was found dead hours before he was set to testify on claims that the country's president helped cover up Iran's involvement in a 1994 terror attack, according to multiple reports.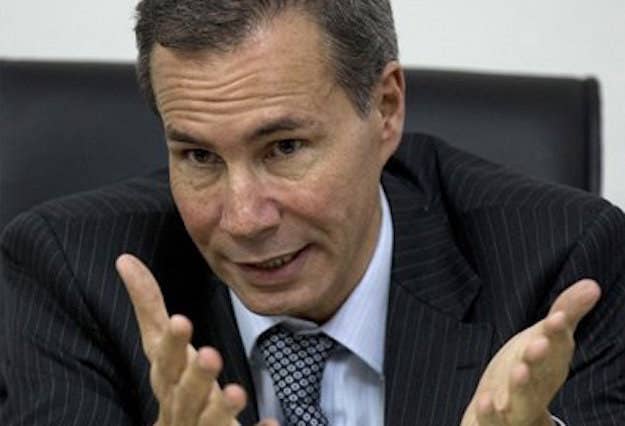 Alberto Nisman was found shot to death in the bathroom of his Buenos Aires apartment on Sunday, the night before he was due to testify at a congressional hearing about the 1994 bombing of a Jewish center, the Associated Press reported.
The attack, which killed 85 people and injured more than 200, is still unsolved.
Investigating prosecutor Viviana Fein told the AP that there appeared to be "no intervention" of other people in Nisman's death. AFP reported Argentine Security Secretary Sergio Berni said "all signs point to suicide."
According to the AP, Nisman last week accused Argentina's President Cristina Fernandez, her foreign minister, and other senior officials of working with Iran to shield Iranian officials from prosecution in the case.
Nisman claimed he had phone calls proving that Fernandez and her administration had agreed to Iranian demands in the case in exchange for commercial contracts, AFP reported.
"The president and her foreign minister took the criminal decision to fabricate Iran's innocence to sate Argentina's commercial, political and geopolitical interests," Nisman said according to the AP.
Nisman's allegations came after he accused Iran and Hezbollah of being behind the attack in 2013. The two countries had agreed that year to form a committee to investigate the bombing.
A judge has started weighing whether to further explore the allegations. The president's office has denied Nisman's claims.
Argentina has one of the biggest Jewish populations in the world, and Jewish leaders expressed sorrow over Nisman's death. Israel's foreign ministry also said in a statement that it was greatly saddened by his death.
"Nisman, a courageous, venerable jurist who fought intrepidly for justice, acted with determination to expose the identities of the terrorists and their dispatchers," it said according to AP.
His death sparked protests in Buenos Aires and outrage on social media, spawning the hashtag #SomosNisman, or "We are all Nisman."