Probe Into American's Mysterious Death At Gitmo May Have Led To Ousting Of Top Navy Commander
Capt. John R. Nettleton was relieved of his post as the commanding officer of the U.S. Naval Base in Guantanamo Bay, Cuba, after he reportedly had an affair with a woman whose husband was found dead earlier this month.
The head of the U.S. Naval base in Guantanamo Bay, Cuba, has been fired after the husband of the woman with whom he was reportedly having an affair was found dead earlier this month.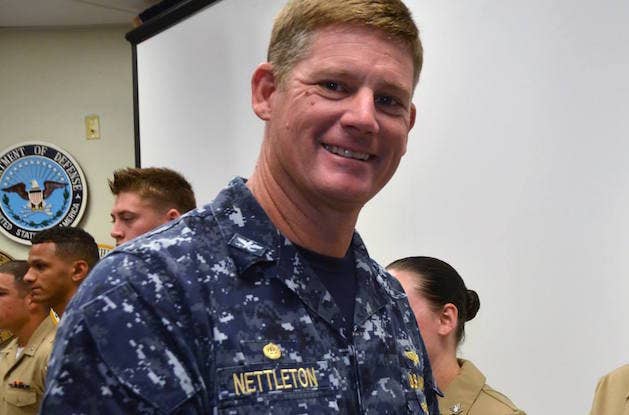 Capt. John R. Nettleton was relieved Wednesday of his post as the commanding officer of the base, which houses the U.S. military prison but does not run it.
The Navy said in a statement that Nettleton was relieved because of a "loss of confidence in Nettleton's ability to command." The Navy said it was unable to provide further details because of an ongoing investigation by NCIS.
However, U.S. officials told the Associated Press that the probe in question is centered on the death of Christopher Tur, a civilian worker at the base.
Tur, 42, was working as an employee of the base's store when he was reported missing on Jan. 10. A Navy official told BuzzFeed News his body was later found in the water surrounding the island.
Officials declined to provide further details about the circumstances surrounding Tur's death to BuzzFeed News, citing the ongoing investigation.
Tur's wife Lara was also a civilian employee on the base, officials confirmed. Lara Tur works as the director of the Fleet and Family Support Center, which provides assistance to families to help them adjust to the military way of life.
U.S. officials told the AP that during the course of the probe into Christopher Tur's death, investigators discovered that Nettleton and Lara Tur were having an affair.
Adultery can be prosecuted as a crime in the military under a provision in the Uniform Code of Military Justice, but it is difficult to actually bring charges.
Many members of a Facebook group for current and former Guantanamo Bay residents expressed shock and dismay about the allegations and the relief of Nettleton.
One member called him a "great person and a family man," with members recounting how seriously he took his role of ensuring the base and its residents were taken care of. One woman said that Nettleton helped her family when she gave birth to a premature baby on the base.
Others expressed sadness for Nettleton's wife, son, and teenage daughter, and the Tur's two daughters.
Nettleton had served as commander since June 2012, the Navy said. He has been reassigned to the staff of the commander of the Navy Region Southeast in Jacksonville, Florida.