Two teen sisters from New Hampshire are getting a lot of attention because they managed to take a selfie with almost every 2016 presidential candidate.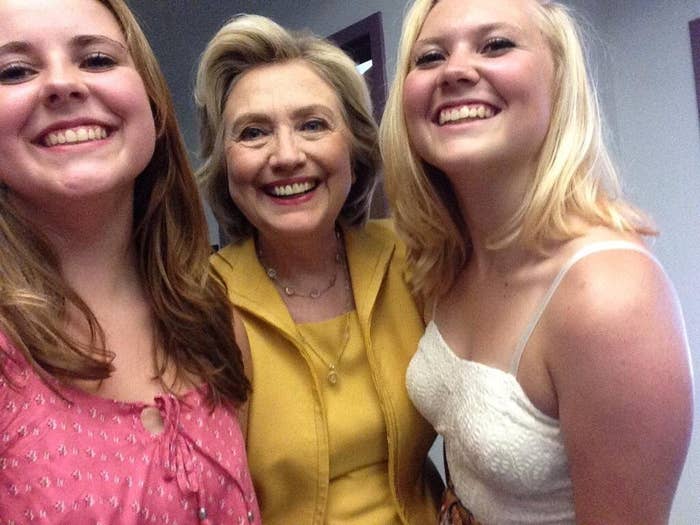 Addy and Emma Nozell are from the first-in-the-nation primary state of New Hampshire, and have always been engaged in the political sphere.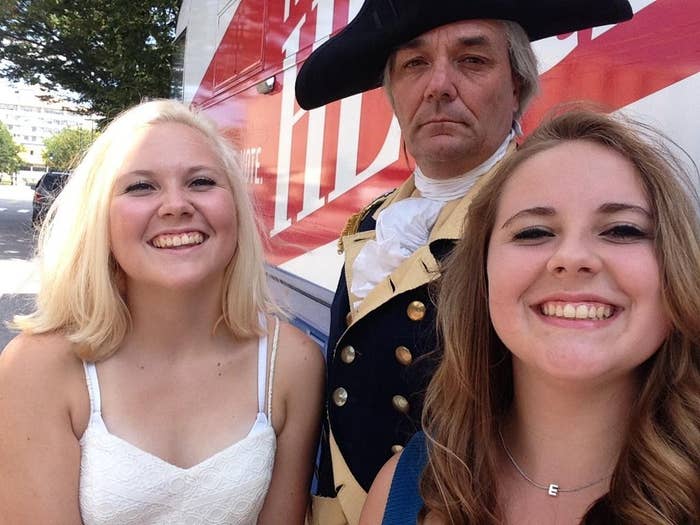 Emma told BuzzFeed News that their parents have always brought them to election year events in the state, and it was a common thing for them growing up.
"We don't go on vacations to Disney World and things like that, we just go to the local political stuff," she said.
They started the project after attending an event for Chris Christie, the Republican governor of New Jersey who dropped out of the race last week.
The girls said they decided to take the selfie with Christie for fun, and then realized they could probably do it with many other candidates.
"Why not get one with everyone?" they said they thought.
The teens began chronicling their project on their Twitter account, PrezSelfieGirls. They since have gained hundreds of fans, who cheered them on in their pursuit.
Though it may seem hard for two teenagers to gain access to so many candidates, the girls said the politicians were eager to participate.
They never got turned down, though the girls said that some of the candidates, like former Texas Gov. Rick Perry, had to ask what exactly a selfie was.
The only candidate the girls say they never took a picture with was former Virginia Sen. Jim Webb, who was running as a Democrat but dropped out in October.
Addy said her favorite photo subject was former Maryland Gov. Martin O'Malley because "he was very happy and outgoing."
As for Emma, she said her favorite was Donald Trump.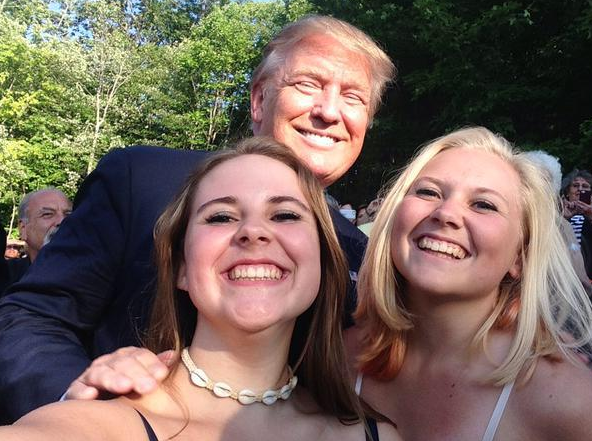 She said Trump was her favorite because "that's just amazing to get."
The girls said that they were allowed access to higher profile candidates, like Trump and Hillary Clinton, because the campaigns had heard about their project and wanted to help.
The girls have become so well-known, they even released an official endorsement. They picked Clinton.
Both girls said that they see politics as a hobby, and don't plan to pursue a career in the field themselves. But, Emma said she thinks it is important to be engaged in the political process no matter what.
"No matter what age you are [they are] going to be your president, so you should know what they say and think," she said.