The President And First Lady Have Wished Us Merry Christmas For The Last Time
Merry Christmas from the White House.
President Obama and the first lady released their final holiday message to the American people on Christmas Eve.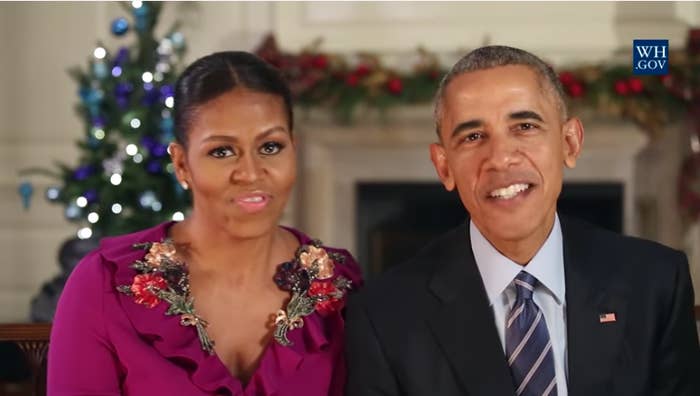 President Obama said he needed his wife's help to do the address, because his first one was a little rocky. They then shared a adorable throwback blooper to their first message, where the president couldn't stop laughing.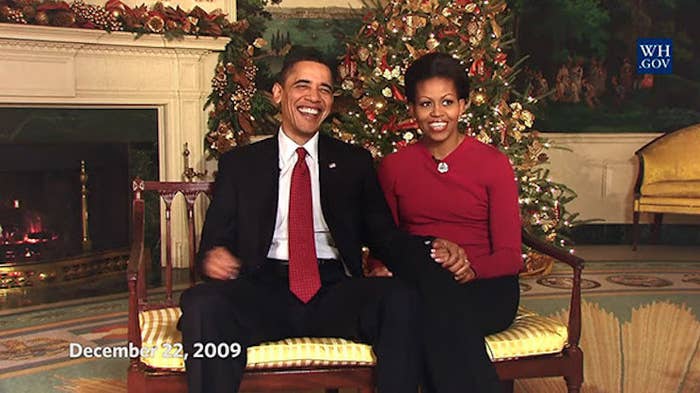 "You're gonna have to pull it together, POTUS," the first lady said in the clip.
The first couple said that spending eight years in the White House for Christmas has been a "true privilege," and reflected on how much they had done.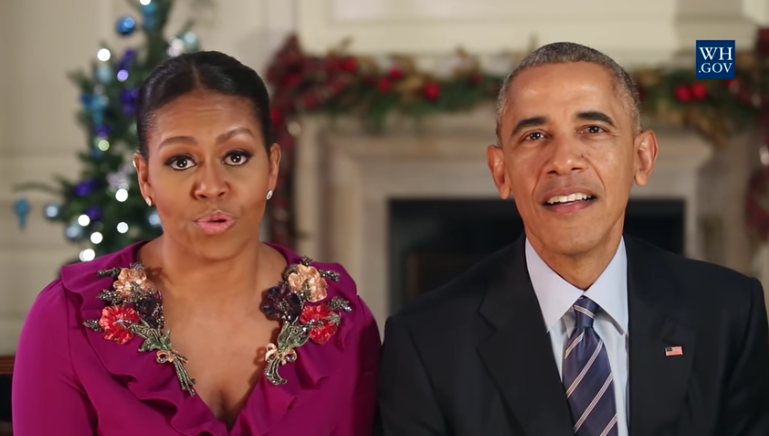 For one, Michelle Obama said the White House chefs have baked 200,000 Christmas cookies.
"That's a lot of cookies," her husband remarked.
And, the first lady pointed out, we have been able to hear plennntyyy of her husband's "dad jokes."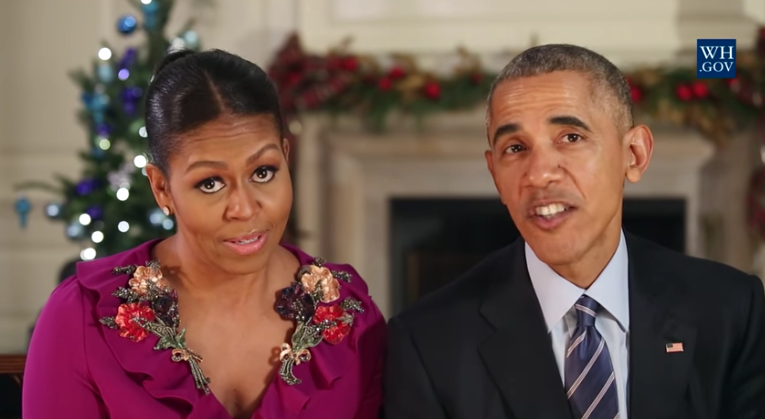 "Although a few got a ~frosty~ reception," he quipped.
They said this year's White House Christmas theme is, "the gift of the holidays." Their greatest gift, the Obamas said, has been serving the American people.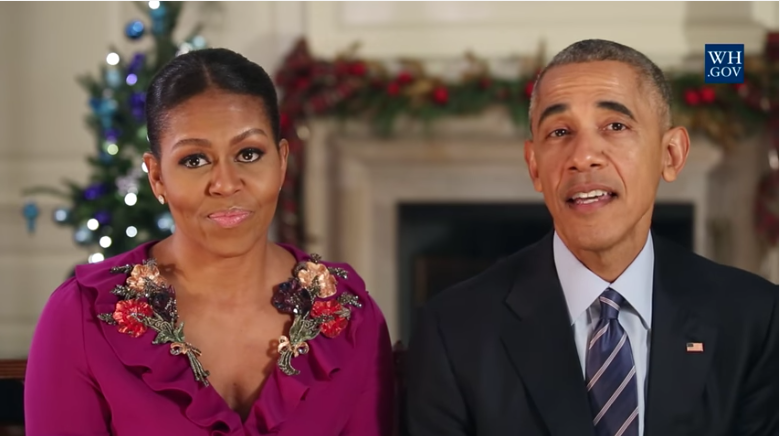 After listing some things the president's administration has accomplished in the past eight years, they implored Americans to show support for our military.
"As always, many of our troops are far from home this time of year, and their families are serving and sacrificing right along with them," the first lady said. "Their courage and dedication allow the rest of us to enjoy this season. That's why we've tried to serve them as well as they've served this country."
The message inspired some people, and left others sad to see them go.
A lot of people just said 😭.
But others just appreciated the sentiment. "Spirit of service......great Christmas message from Obama family......Merry Christmas!!" said one person.