A North Carolina man was charged with murder in the deaths of a pregnant celebrity chef who appeared on a Food Network show and her husband.
Family members reported Cristie Schoen Codd, 38, and her husband Joseph "J.T." Codd, 45, missing on Sunday after they were unable to contact them, authorities said.
When authorities arrived at the couple's home in Leicester, North Carolina, they found the couple's dogs and cars, but no sign of them.
On Tuesday, the Buncombe County Sheriff's Office announced they had arrested Robert Jason Owens, 36, for first-degree murder in the couple's deaths.
He was also charged with breaking and entering and larceny.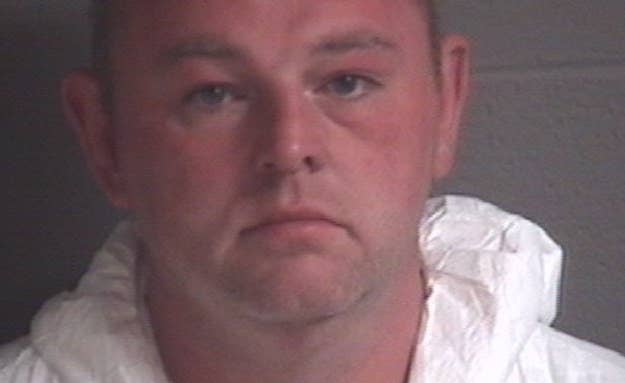 Since Schoen Codd was pregnant, Owens was also charged with killing her unborn child.
A spokeswoman for the sheriff's department told BuzzFeed News the department could not comment on whether remains or bodies had been found as they are still processing the scene.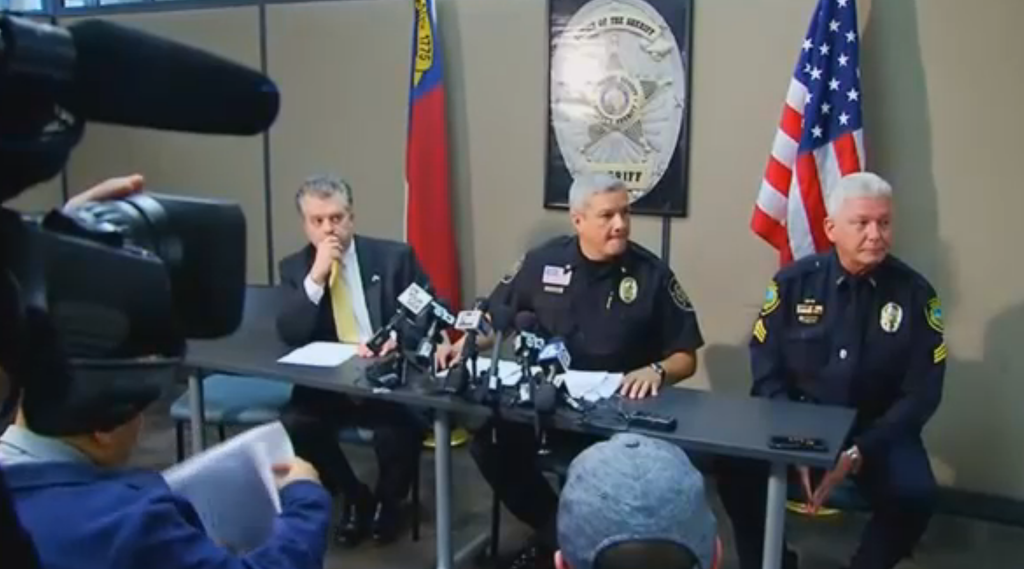 On Friday, Buncombe County Sheriff Van Duncan told reporters that Owens had admitted to investigators that he killed J.T. Codd.
That alleged admission led to search warrants for the Codd residence, where detectives found "material that they believe to be human remains" inside a wood stove.
The material is currently undergoing testing, he said.
Few other details about the couple's bodies, or the state they were in, were released Friday, with authorities citing the ongoing investigation.
Duncan did say that Schoen Codd's ID and other items were found in a dumpster on in the town of Candler based on information called in by a tipster, who reported seeing a man unloading large bags. Authorities later identified the man as Owens.
Buncombe County District Attorney Todd Williams said he wouldn't decide on whether to seek the death penalty until investigation is completed.
Schoen Codd was a chef and caterer who worked on several big Hollywood films. Her husband worked as a key grip.
According to IMDb, she was the head caterer for movies such as Dawn of the Planet of the Apes, Ender's Game, and the upcoming Terminator Genisys.
Just last month, Schoen Codd's company shared photos from its Facebook page of her working on the recent Will Smith movie Focus.
Celebrities such as Arnold Schwarzenegger paid their respects to Schoen Codd on Twitter.
Schoen Codd also appeared on Season 8 of Food Network's reality show Food Network Star.
She appeared on the show briefly as she was the first contestant eliminated.
Owens had done some construction work on the Codd's home, but authorities said they are not yet releasing a motive for the crime.
Owens has a history of arrests, and was considered a suspect in one of the region's most notorious cold cases: the disappearance of 18-year-old Zebb Quinn, according to the Asheville Citizen-Times.
Quinn vanished in January 2000 and Owens was the last person to see him alive, according to the Asheville Citizen-Times. He was never charged in the case.