A dad in Indiana is cracking up a lot of parents online after he sent his baby daughter to daycare in a very interesting outfit.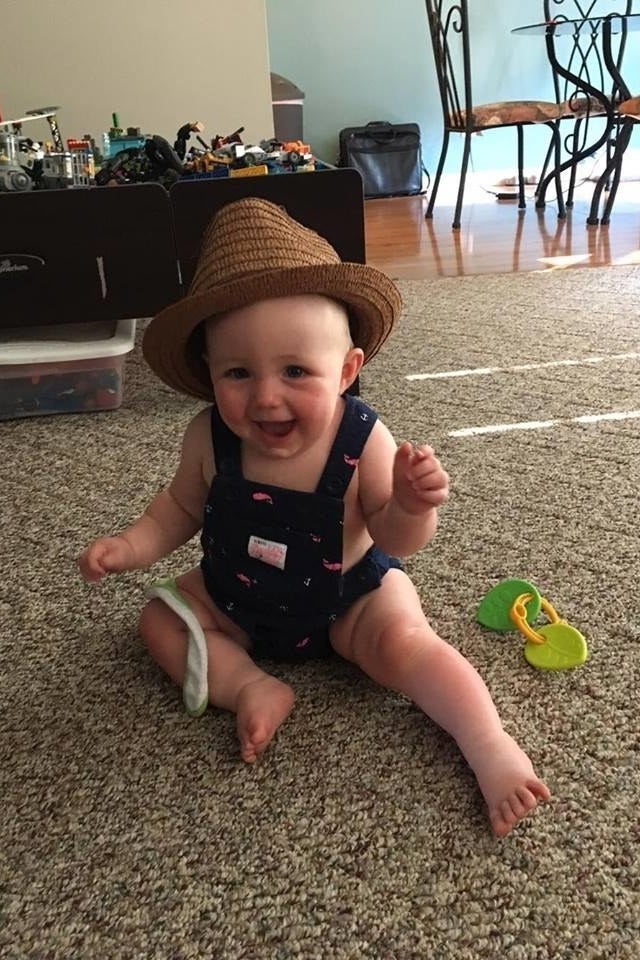 Brooke Hawley-Basso told BuzzFeed News her family has a routine in the mornings. Her husband, Jeremy, gets their 6-year-old son Brady ready for school and she is in charge of dressing 7-month-old Olivia.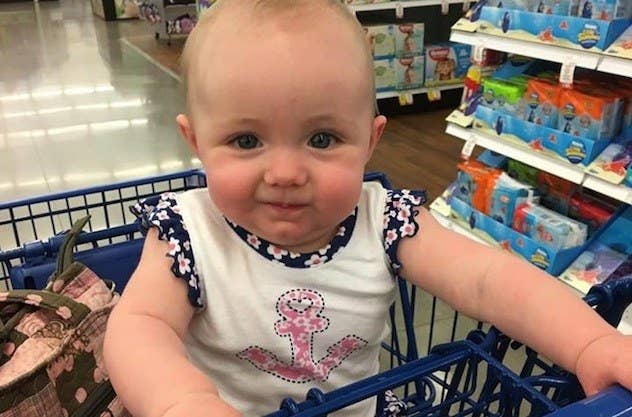 "I dress Olivia or I set out clothes for him to dress her," she said.
Recently, Hawley-Basso had a job interview in the morning. So, she left her husband in charge of getting both kids ready, not remembering to leave clothes out for the baby.
When she picked Olivia up at day care later, she saw what her husband had chosen and thought it was hilarious. She texted him, and a pretty funny conversation ensued.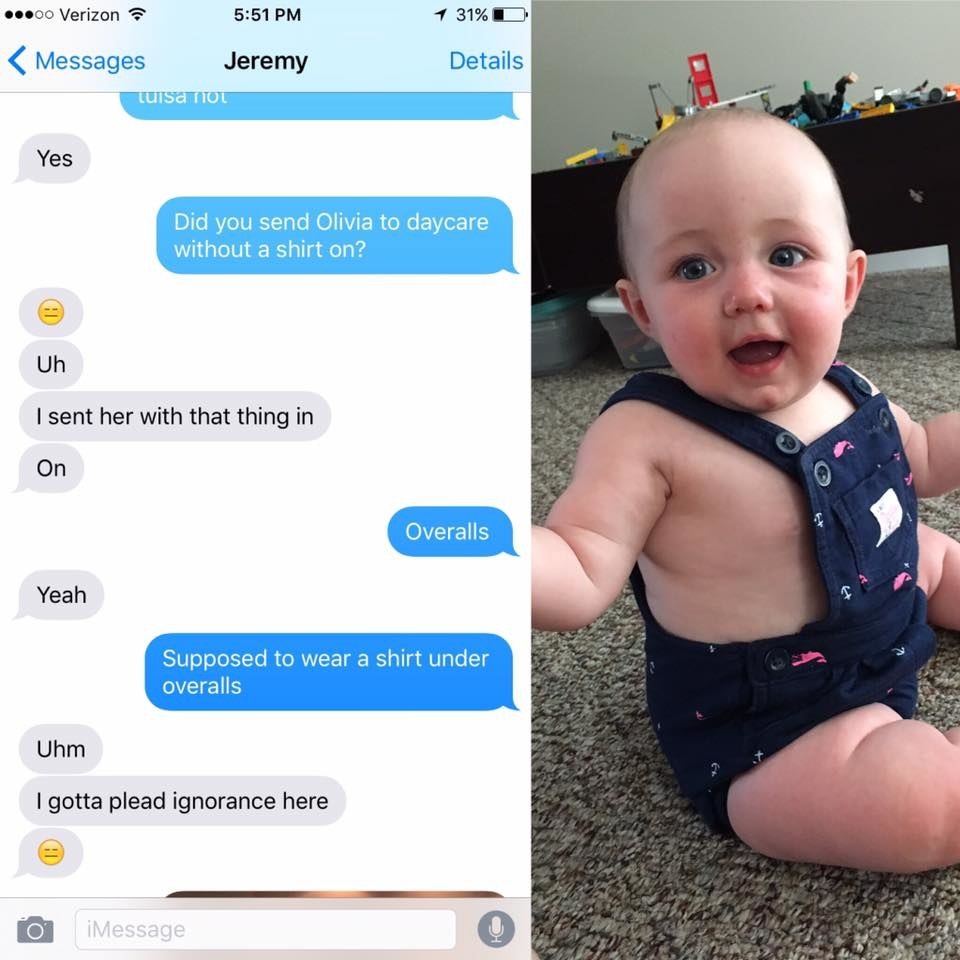 Hawley-Basso asked her husband why she sent Olivia to day care without a shirt. He replied that he thought she was dressed enough in the overalls.
"I gotta plead ignorance here," he said.
Hawley-Basso said other people at the day care got a chuckle out of Olivia's outfit too.
"Another mom standing there was cracking up," she said.
A friend suggested Hawley-Basso post the exchange on Ellen DeGeneres' Facebook page, and she did. It has since been shared nearly 30,000 times.
Other moms began to share interesting outfit choices their partners had picked out.
And kids threw a lot of shade at their parents' outfit selections.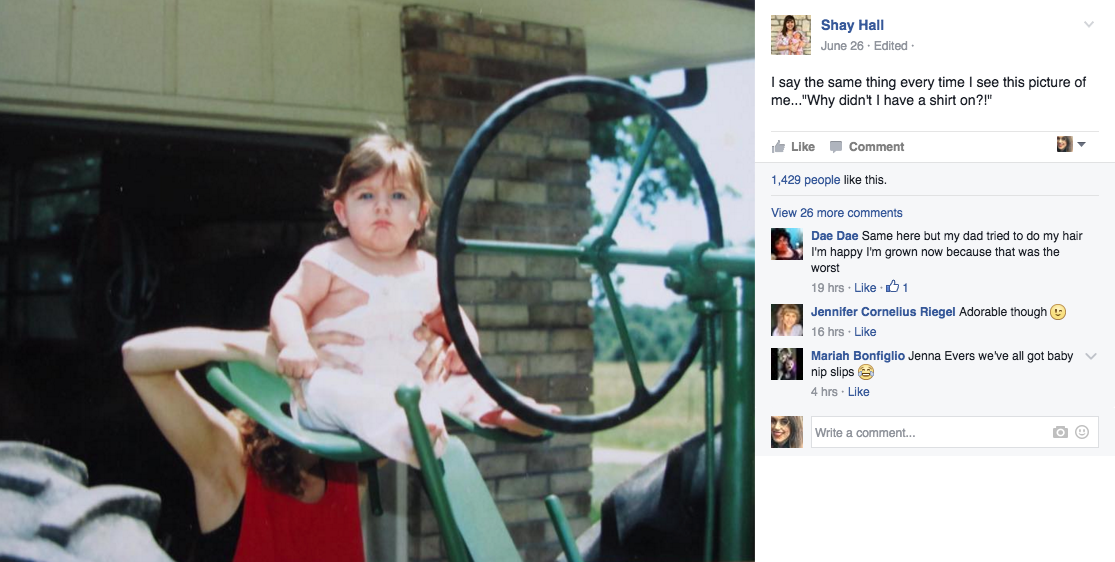 The top prize probably goes to the dad who dressed his daughter to go out in public in a robe from a stuffed Yoda.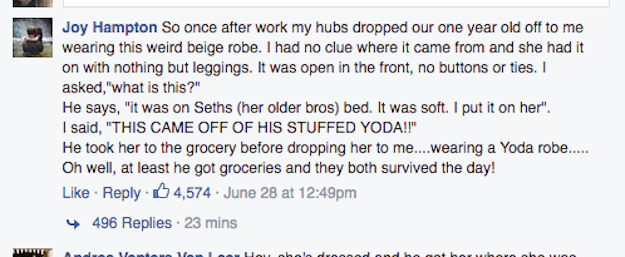 Hawley-Basso said she is amazed at the reaction to her funny story and how many people had similar experiences.
"We are just shocked at the volume of response we've received," she said. "It's amazing."