People are melting after a girl shared photos of her pit bull on Twitter in order to speak out against laws banning the animal.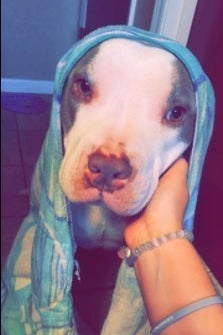 Alyssa Lopez posted her message about her dog Buddy on Saturday. It has been retweeted more than 100,000 times.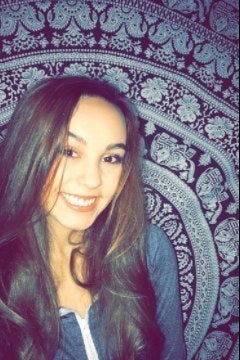 "My dog is banned in 40 countries around the world and 937 cities in the US because he's 'aggressive.' Here's the face of a killer everybody," she wrote.
Alyssa told BuzzFeed News that her family found Buddy wandering the streets a few months ago.
They found his owners, but then the owners told the family that they didn't want to take care of Buddy anymore. Instead of giving him to a shelter, they had just let him out on the street.
"He is the sweetest dog, has a huge heart, and would never hurt a soul," Alyssa said.
People on both sides of the pit bull debate are very vocal, especially online.
After reading Alyssa's post, many others shared photos of their own pitties.
Like this lil' guy.
Or this pup, named Pecan.
And this friendly doggo.
"Same," most owners responded.
"Truly terrifying," wrote one.
"So much danger," wrote another.
Others shared videos of their puppers.
Like these guys.
Alyssa said that not only did her family adopt Buddy, but they recently adopted another pit bull as well to keep him company.
She said discrimination against the breed really saddens her.
"It's heartbreaking to know that if I hadn't found my dog, that because of his breed he wouldn't last long in a shelter or pound," she said.
She added that she is happy to raise awareness about pit bulls and the sweethearts they can be.
"It's bizarre to me that a dog could be so discriminated against," she said. "Dogs are raised by their owners, their attitude and actions shouldn't reflect the dog, only their owner."