Here Are The Best Tweets About That Pepsi Ad Starring Kendall Jenner
"Imagine the peace we would have in the world if Kendall Jenner handed ISIS a Pepsi."
ICYMI, Pepsi caused a huge controversy on the internet when they released a new commercial featuring Kendall Jenner. In the ad, Jenner walks away from a photo-shoot to join a nondescript protest, before bonding with a cop over Pepsi.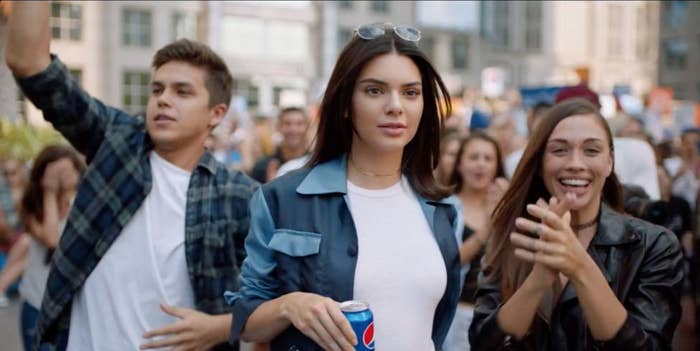 The ad has since become a huge meme, and it's seriously hilarious. Here are the best ones:
3.
4.
5.
6.
7.
9.
10.
11.
12.
13.
14.
15.
16.
17.
18.
19.
20.
21.
22.