This is Kristen Tuff Scott, a reality star and YouTube comedian.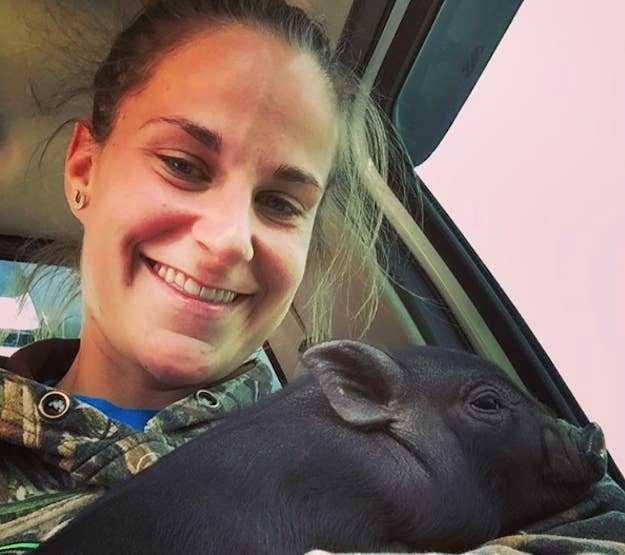 Scott has made a name for herself online by posting frequent musings about life and covers of songs on her YouTube channel.
She also appeared on Season 5 of Redneck Island on CMT.
Scott told BuzzFeed News she would describe herself as a "regular girl" from Arkansas who lives in Missouri.
Like basically everyone the past week, Scott has been sucked in to playing Pokémon Go. And she recently posted a video on her thoughts about the game that has since been viewed nearly 25 million times on Facebook.
Scott said she initially downloaded the game after people kept coming to her job to try to catch Pokémon.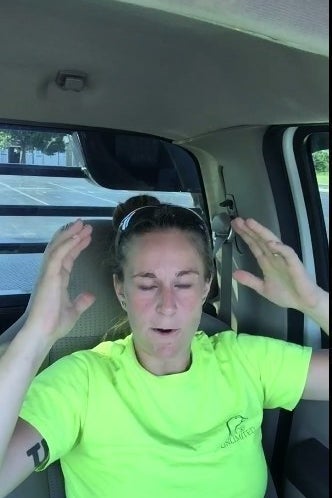 "I thought, since I didn't understand how it worked, if I downloaded the game I could catch all the Pokémons in my work and people would quit coming to catch 'em," she said.
Instead, Scott said she has now become addicted to the game herself. "I feel stupid, but I want to catch 'em!" she said.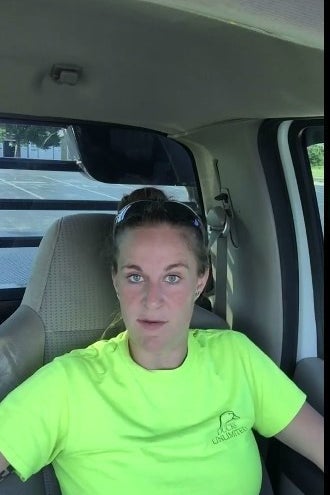 "This is just not where I saw myself at 27 years old," she sighs. "I got to get it together. I have a problem."
In response, people said they could relate to Scott's struggles.

"I just walked my office parking lot giving the side eye to 4 random men in business suits and another lady and myself (all in corporate office clothing in florida heat) turns out we were all walking the dang parking lot for a bulbasaur," one person wrote.

Others said their workplaces are also being flooded with Pokémon Go addicts.

Or they were becoming addicts themselves.
Scott said she never expected her video to go so viral and it has been an "amazing" and "flattering" experience.
"I've enjoyed being able to communicate with my new followers and be able to learn things about them," she said. "I've enjoyed the experience of gaining a new demographic of followers. I'm interested to see how things are going to work out."