President Obama hung out with a group of kids while on a trip to Yosemite National Park with his family over the weekend, and it was pretty darn cute.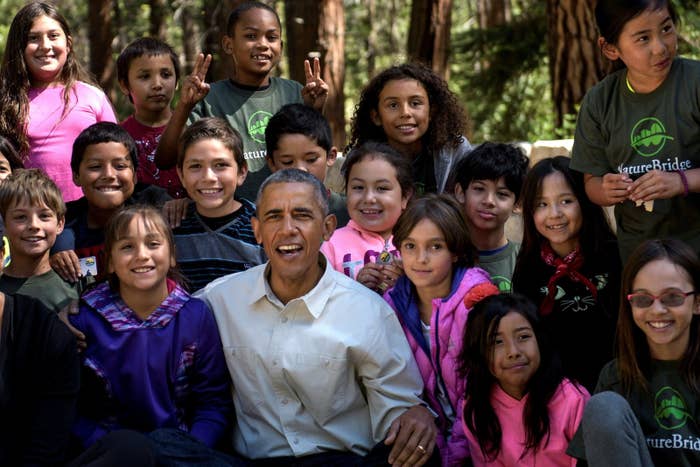 The Obamas are touring Yosemite and other parks in honor of the 100th anniversary of the National Park Service.
The president wrote on Facebook he is encouraging all Americans to get out and explore parks in honor of the milestone.
"At places like this, we connect not just with ourselves, but with something bigger -- with the spirit of America itself," he wrote.
On Saturday, the president got to hang out with some of the park's young visitors to talk about how cool the parks are.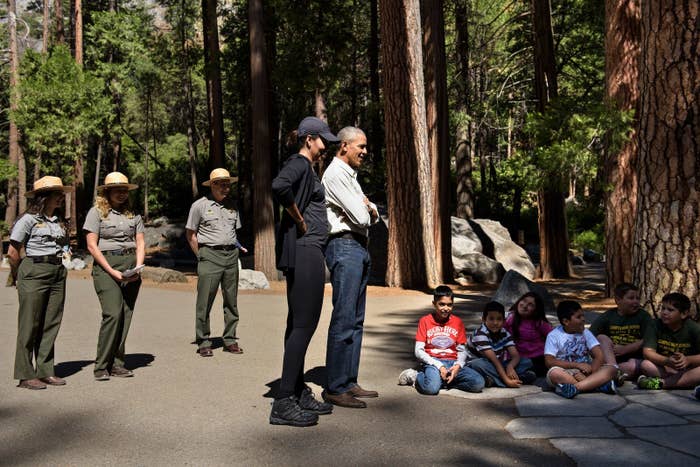 Of course, he couldn't help being a little silly.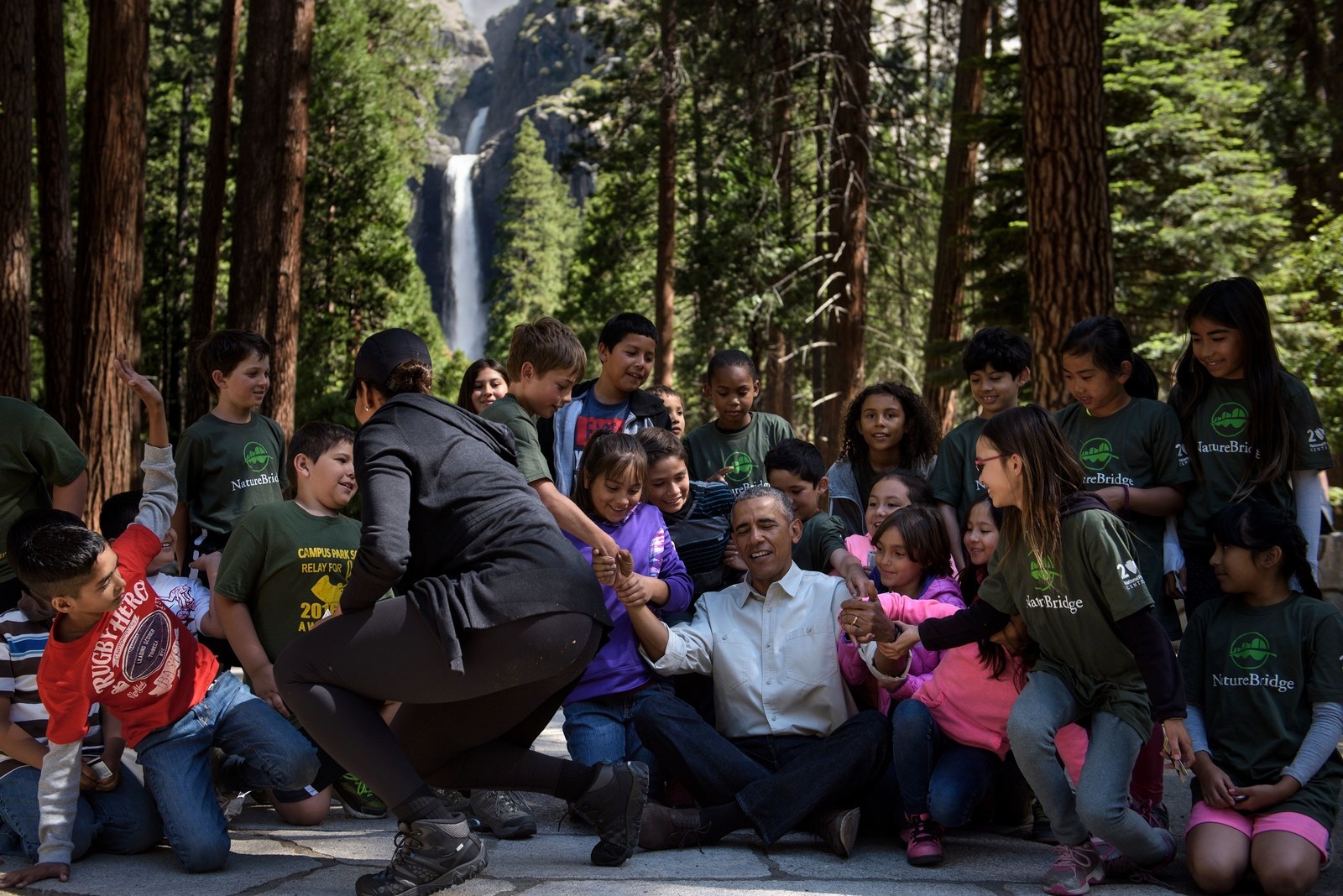 And making goofy faces.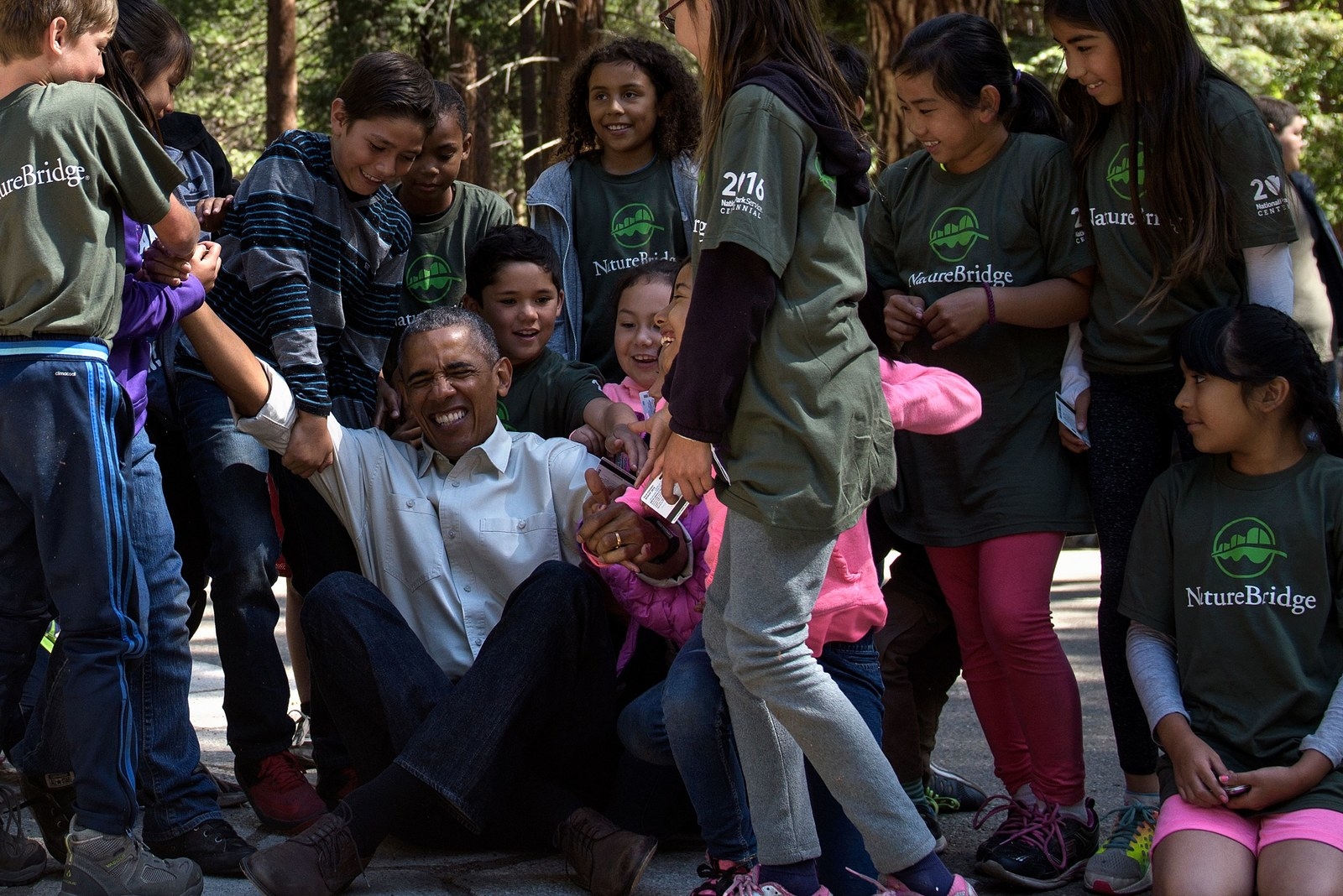 So cute!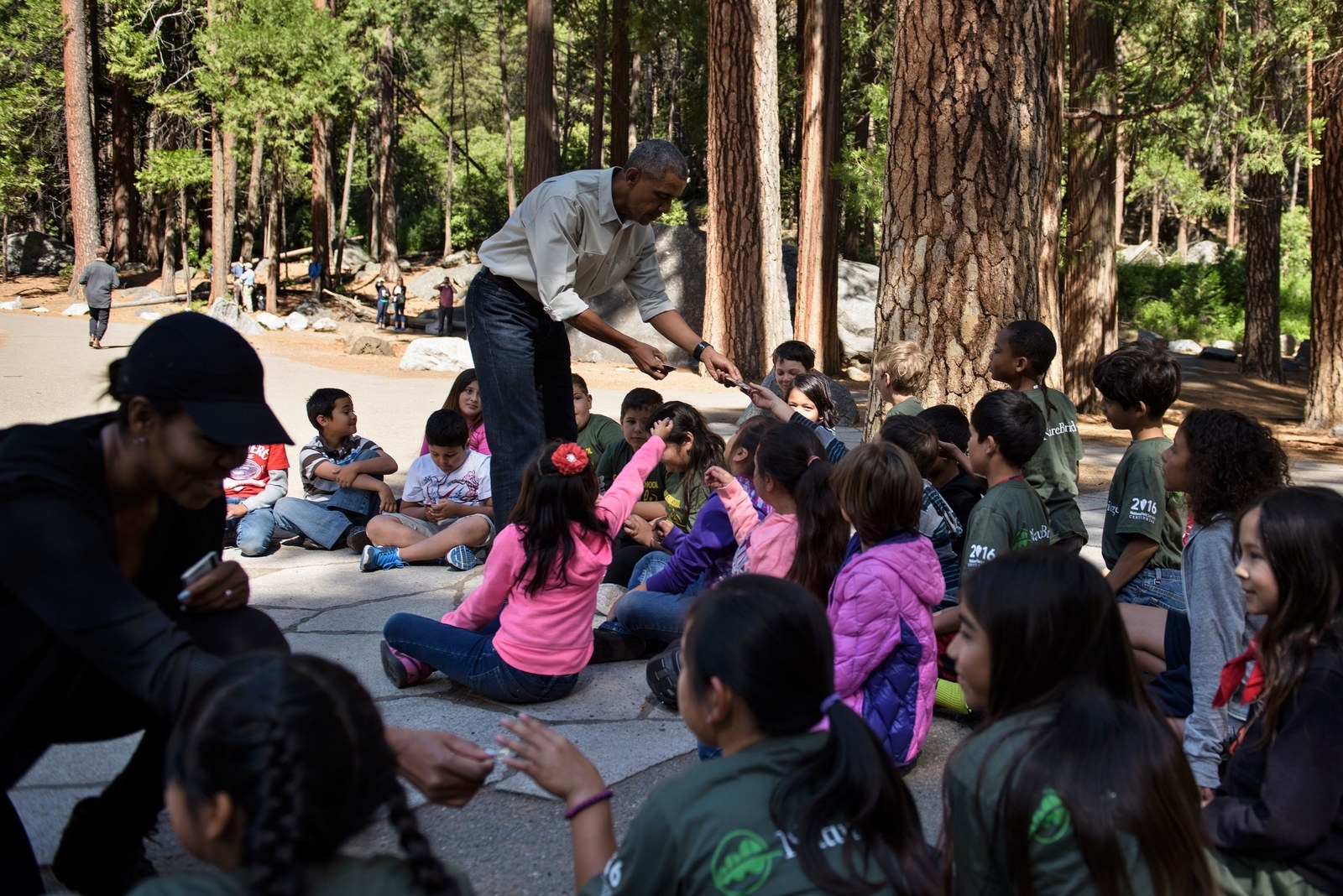 The Obamas are continuing their tour of Yosemite on Sunday, according to the White House.