The tristate area is on high alert after a series of bombing attacks in New York and New Jersey over the weekend.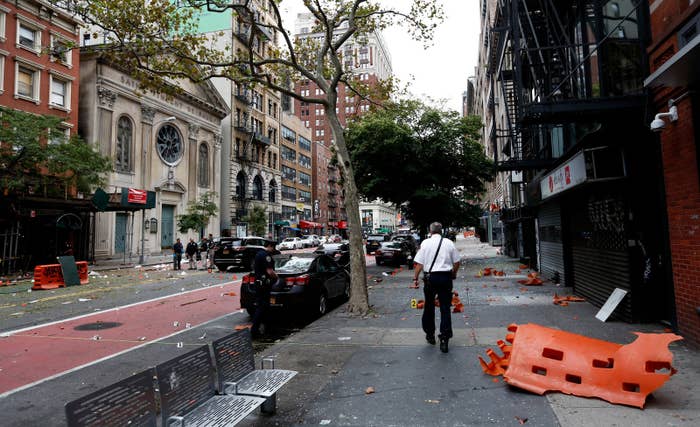 The person suspected to be behind the attacks — one of which injured 29 people in New York's Chelsea neighborhood — was apprehended in New Jersey on Monday morning.
Although the Chelsea explosion injured dozens and rattled many in the area, New Yorkers have proven to be very resilient.
In fact, many people didn't let the bombing disrupt their routine.
Take that, terrorists.
People on Twitter pointed out that everyone else who doesn't live in NYC seemed to be panicking a lot more than New Yorkers.
"New York could be hit by a comet and Kansas would be like 'AMERICA IS BLEEDING' while Bushwick would be like 'I guess I walk to work now,'" one person said.
Besides, New Yorkers were too busy debating some VERY important points to be scared.
Come on, news media, get it right.
New Yorkers can agree on some points, though.
In short, don't worry about New York, America. Everything is just fine.