Joe O'Brien and Natalia Kaiser are a couple from Burleson, Texas. They met playing tennis in high school and have dated for almost two years, Natalia, 17, told BuzzFeed News.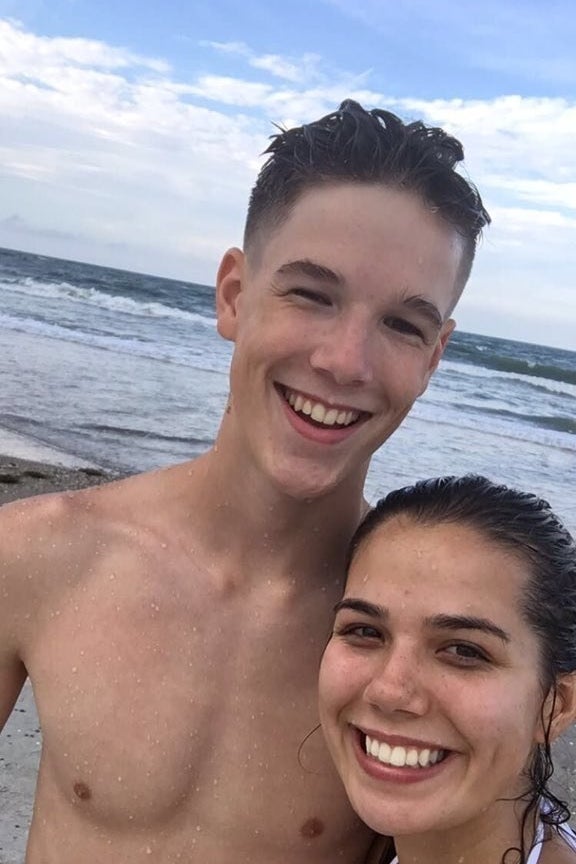 Last week, the teens went on vacation with Joe's family to North Carolina to visit some of his relatives.
One day on the trip, Joe's brother and his girlfriend asked the couple if they would take a photo of them posing in front of Joe's aunt's house.
Natalia agreed, and she and Joe also took a photo in front of the house because they were matching that day.
"When I was looking through the photos of us I thought it was really cute, but weird that we were in front of a house," she said. "It reminded me of those posts where people tweet about buying a house."
So, she decided to tweet the photo out as a joke, pretending she and her boyfriend bought a house together.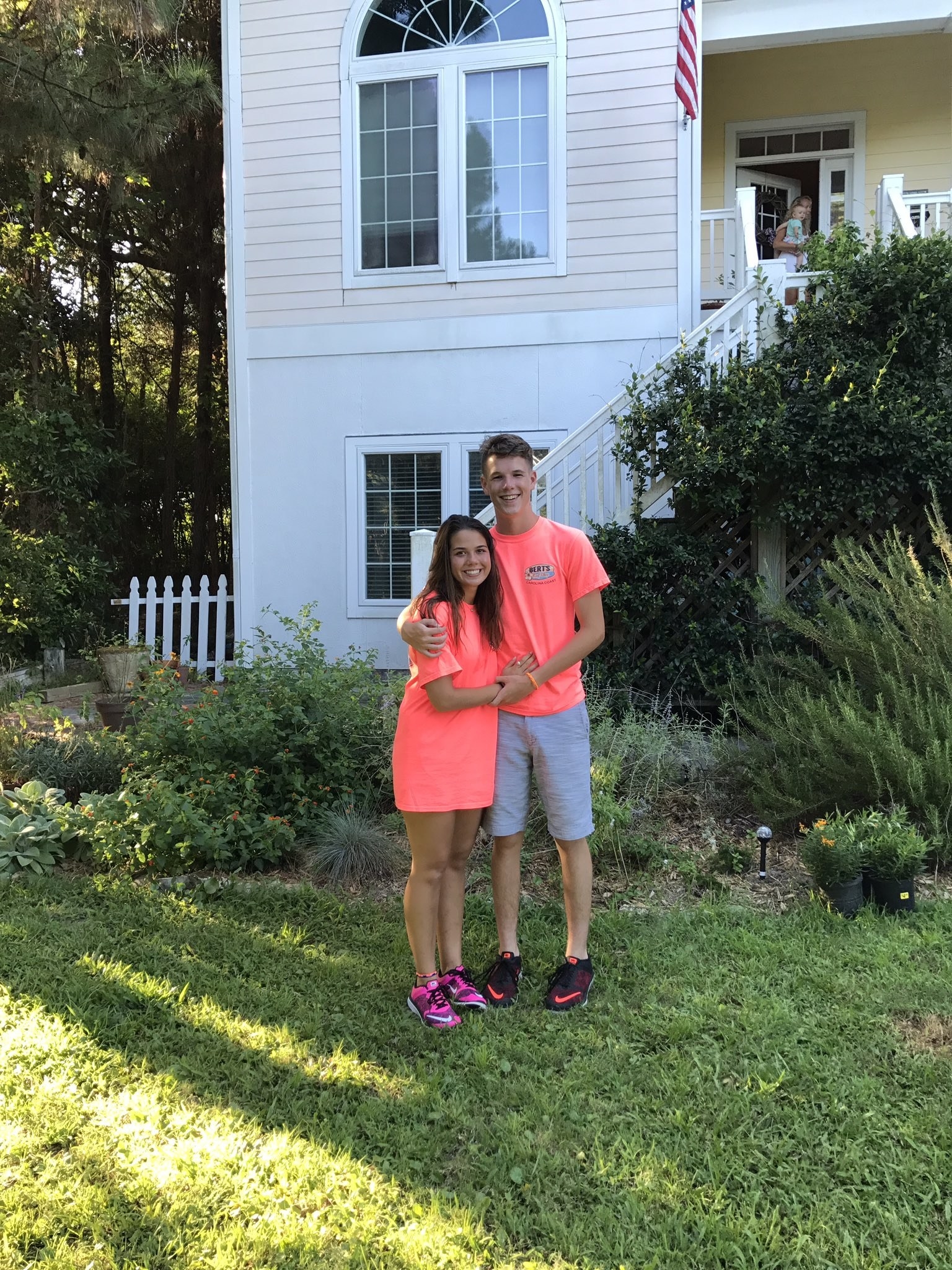 Surprisingly, her tweet went viral. And for some reason, people were super pissed-off about it.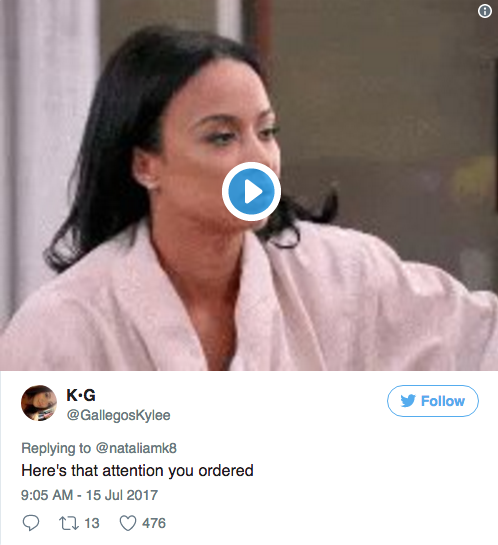 A lot of people thought the teens were serious, and were not nice about it in their responses.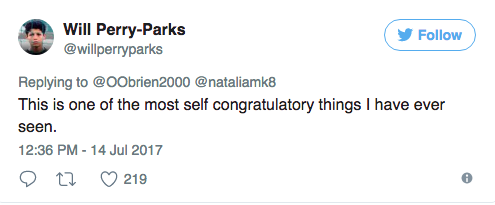 And some commented on Those Damn Millennials.
"I'm sure mommy and daddy helped 🤷🏽‍♀️😑"

There was a lot of WELL ACTUALLY.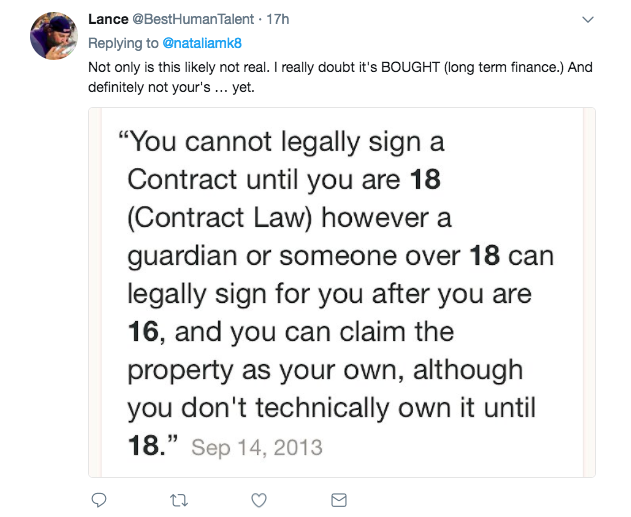 And some just straight insults. "I bet you guys are really weird," one person wrote.

Not everyone was mean though. Some people believed it and were impressed.
A lot of them made jokes about how broke they were compared to the alleged teen homeowners.
"I just wanna know what you've been doing & how u did dis bc I can't even afford a sonic drink."
"When I was 17 I put $3 of gas in my car and tried to make it last a week."
The photo has now, for some reason, been turned into a meme.
So impress. Much house.
Um, what?
Um, OK.
In conclusion, this tweet: