A New Jersey magazine has cancelled an upcoming all-male panel at its women's empowerment convention after the event was mercilessly trolled on Twitter.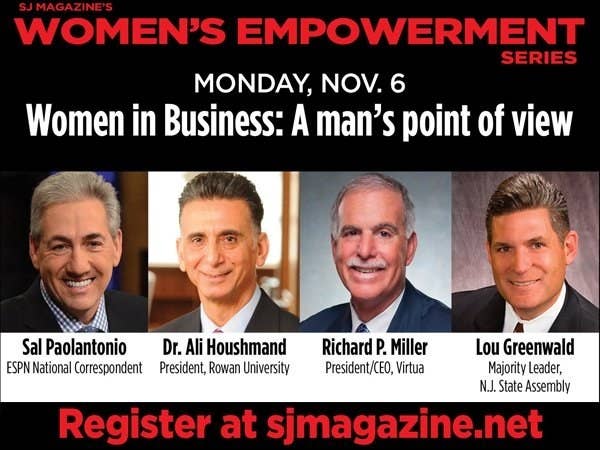 The "Women's Empowerment Series" is hosted by SJ Magazine and consists of four panels. The events have featured high-powered women in business, like Lara Price, COO of the Philadelphia 76ers.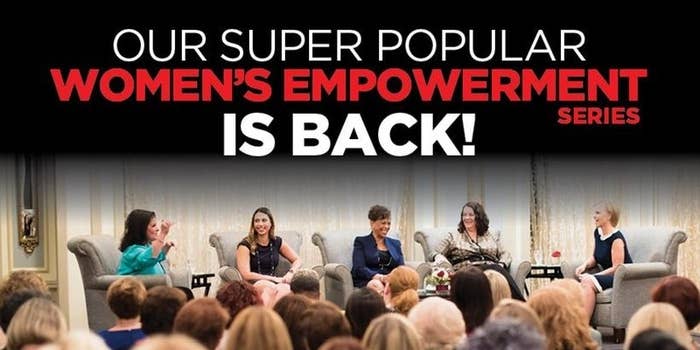 The third panel of the series was titled "Women in Business: A man's point of view." The magazine shared a promo for the event on Twitter, with photos of the speakers.
Their tweet, however, backfired spectacularly, as people began to troll the image of four male speakers at a "women's empowerment event."
Women were like sweetie, no.
No no.
No thanks.
Yikes.
Alrighty.
Pipe down gents.
Some were just speechless.
???
After the backlash, one of the speakers, NJ Assembly Majority Leader Lou Greenwald, dropped out.
The magazine at first defended itself, saying the panel was just one of four events, and the only one featuring men. They later promised "no mansplaining allowed."
However, shortly after, they cancelled the panel.