On Sunday, Chris Jones from Mississippi State participated in the nationally televised NFL combine.
The 310-pound defensive lineman ran a time of 5.03 seconds in the 40-yard dash. But after crossing the finish line, he immediately slid to the ground.
As he did so, this happened. 😟
Oh noooooo.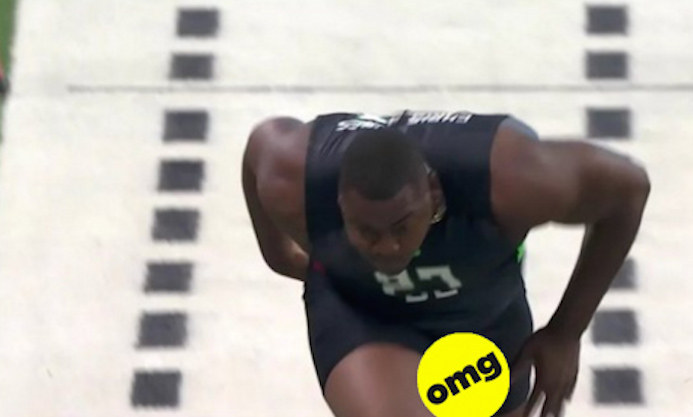 Of course, people on Twitter had thoughts.

Dick jokes abounded.
Just merciless.
Luckily, Jones seems to be smiling through the wardrobe malfunction.
In conclusion, let's give him a hug.