Mysterious Cries Of "Help" Lead Officers To Rescue Baby Trapped In Car With Dead Mother
The rescuers told local media that they are unsure where the voice came from, but it didn't sound like a child.
Police officers who saved an 18-month-old girl from a frozen Utah river after her mother died in a car crash have reportedly said they heard cries for help before finding the child.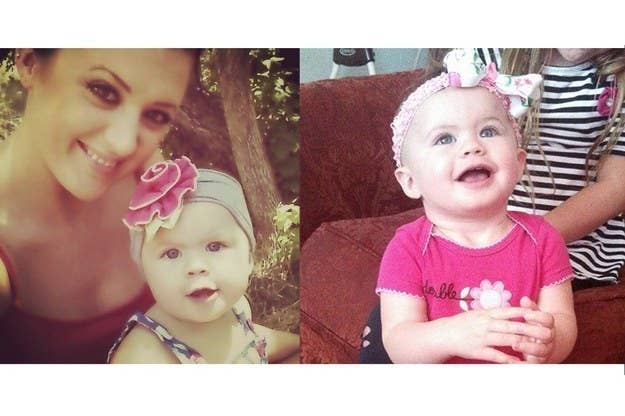 Lily Groesbeck was found early Sunday in her mother's overturned vehicle after apparently spending approximately 14 hours in Spanish Fork River.
Her mother, Lynn Jennifer Groesbeck, was found dead in the front seat. Lily was cut out of her car-seat straps and passed from officer to officer, who had lined up next to each other, until she was on the shoreline.
The child, who was wearing only a flannel onesie, was rushed to a local hospital and has made incredible progress in her recovery, according to a fundraising page set up for the family.
Authorities are unsure how the toddler survived hanging upside down in freezing temperatures for 14 hours, without any food or water.
Rescuers who responded to the scene of the accident told local station KSL that they heard cries for help before discovering Lily and her mother's body.
"We've gotten together and just talkin' about it, and all four of us can swear that we heard somebody inside the car saying, 'Help,'" one of the officers Jared Warner said.
Warner told KSL they are unsure where the voice came from. Another officer, Tyler Beddoes, told the station the voice did not sound like it came from a child.
"How do you explain that? I don't know," he said.
The officers were able to flip the car on its side, and found Lily inside. They said they could tell she was alive because her eyes were fluttering.
Groesbeck's sister Jill Sanderson told KSL that her sister was a devoted mother who was a "very compassionate and loving person."
"We would like to express our appreciation to the Spanish Fork rescue team for saving the baby's life," she said.