An adorably photogenic puppy is spreading cheer to many on Twitter after a girl captured him posing for his owner in front of a statue of a famous Japanese dog.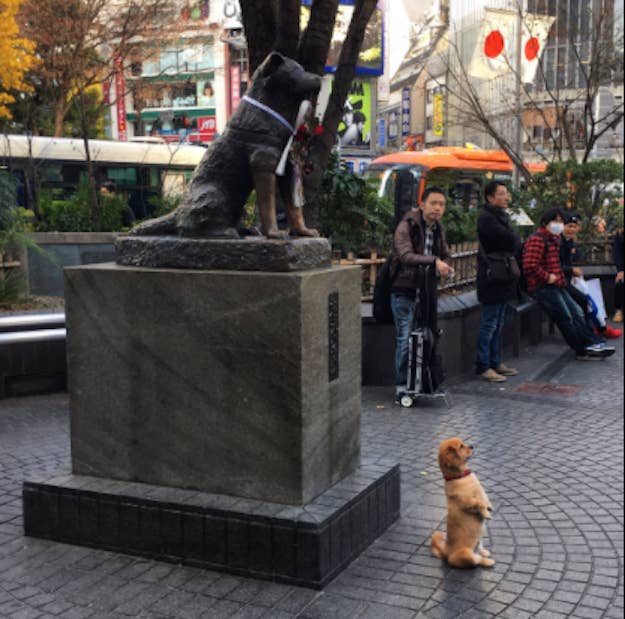 Pita Ochave told BuzzFeed News she caught the posing pup in Shibuya, Tokyo, by the statue of Hachiko.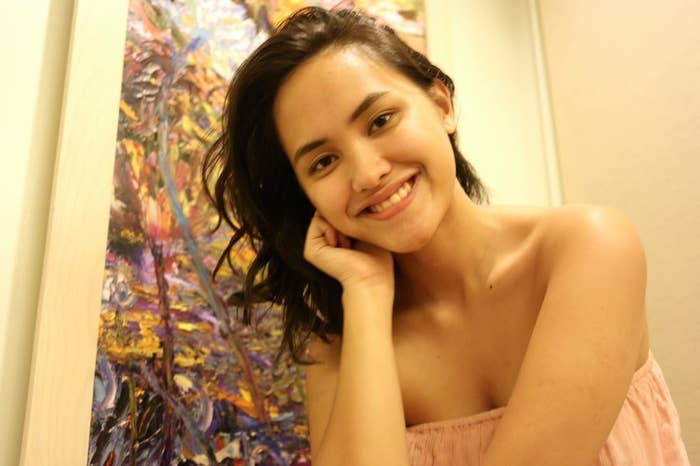 Hachiko, known as "Japan's most loyal dog," was adopted by a Japanese professor named Hidesaburo Ueno in 1924. The Akita pup would wait every day for Ueno at a train station to walk him home after he finished his workday.
After Ueno's sudden death, the pup continued to go to the train station and wait for him, and did so even after being adopted by another family.
Hachiko captured the country's hearts, and the statue of him was erected in 1934.
Ochave said she was walking out of a nearby department store when he spotted the dog. His owner, featured on the right, was snapping photos.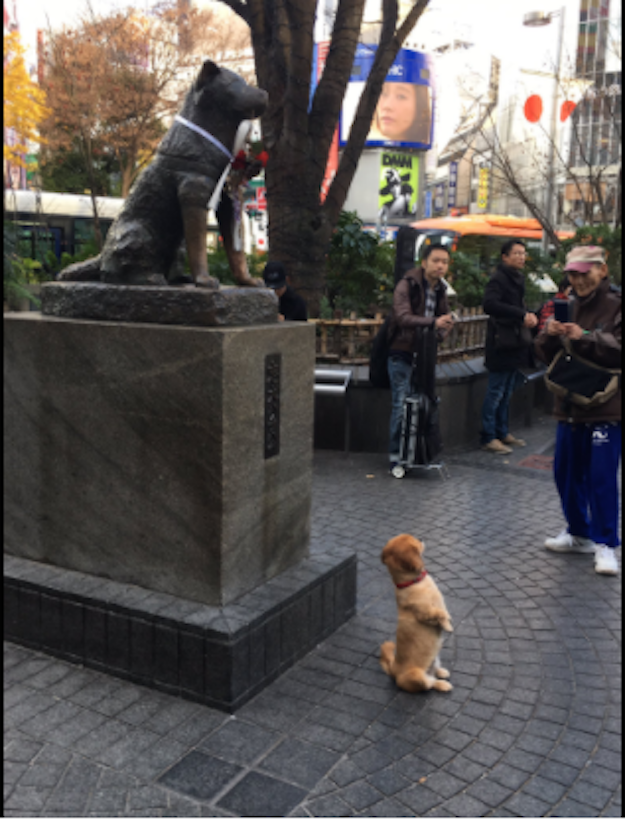 "The dog kept posing for him," she said. "He'd follow his owner's camera around, so he was always facing his owner's camera."
Ochave thought the dog was so cute, she shared photos on Twitter. People soon fell in love with him.
"What a good boy."
Someone else shared that other animals also enjoyed the statue...like this kitty.
What a model.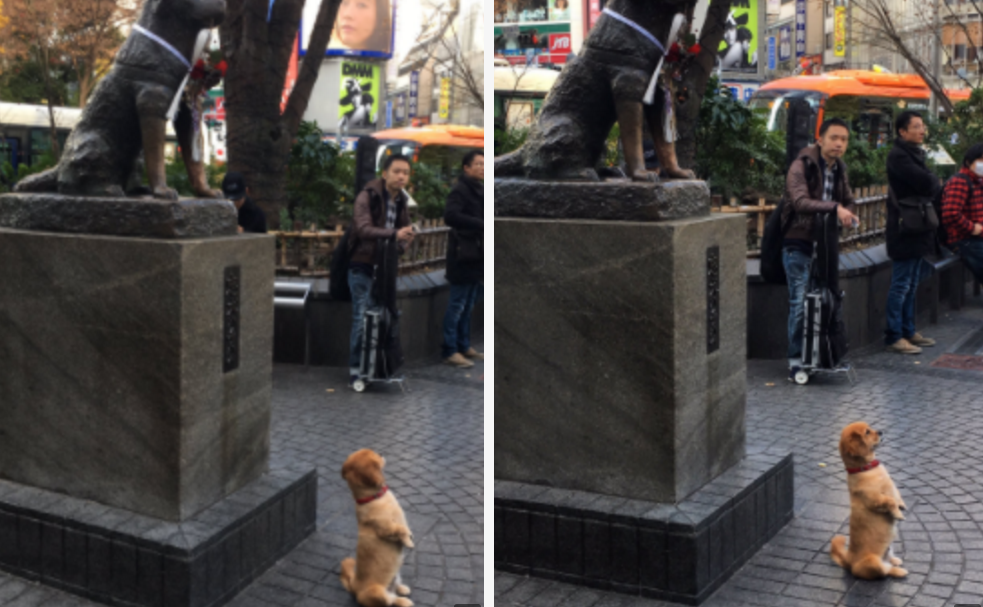 Love dogs? Sign up for our "Dog a Day" newsletter and we'll send you an adorable pup every day!
If you can't see the signup box above, just go here to sign up for BuzzFeed's "Dog a Day" newsletter!