Michelle Obama is releasing her memoir, Becoming, on Nov. 13 and then will go on a speaking tour around the country.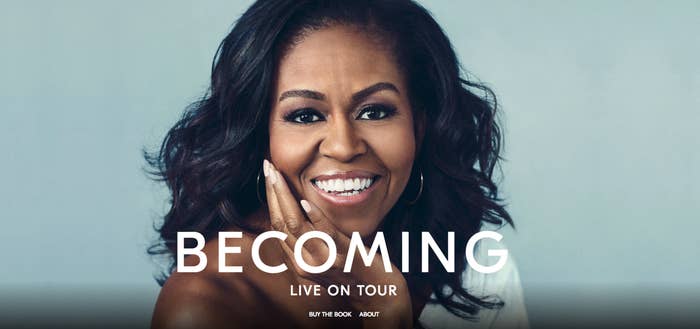 Tickets for the show, billed as an "intimate conversation" with the former first lady, went on sale to the general public Friday.
People had the option of purchasing tickets a day earlier by signing up for Ticketmaster's Verified Fan Presale for the event.
After a few hours, the event's official vendor, Ticketmaster, was sold out all of the standard tickets for many shows.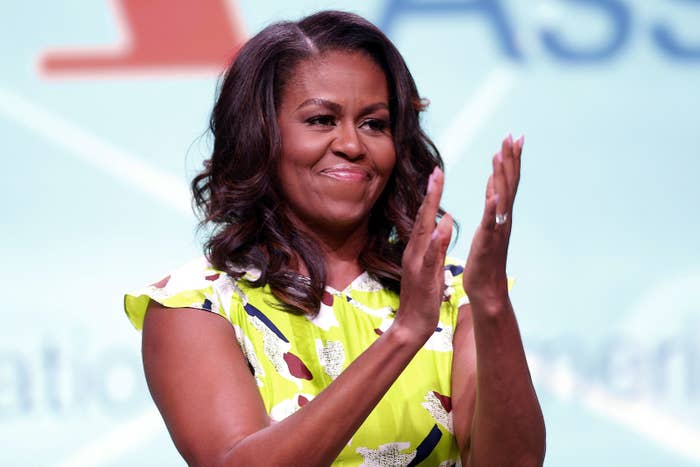 Live Nation, which owns Ticketmaster, told BuzzFeed News in a statement that tickets for the event started out at $29.50.
They added that 10% of the tickets were being set aside for "local charities, schools, and community groups free of charge."
"The demand for the Michelle Obama tour has been extraordinary and bringing her to arenas maximizes the number of people able to attend," the company said.
Now the cheapest ticket for the event at the Barclays Center in Brooklyn is...$996.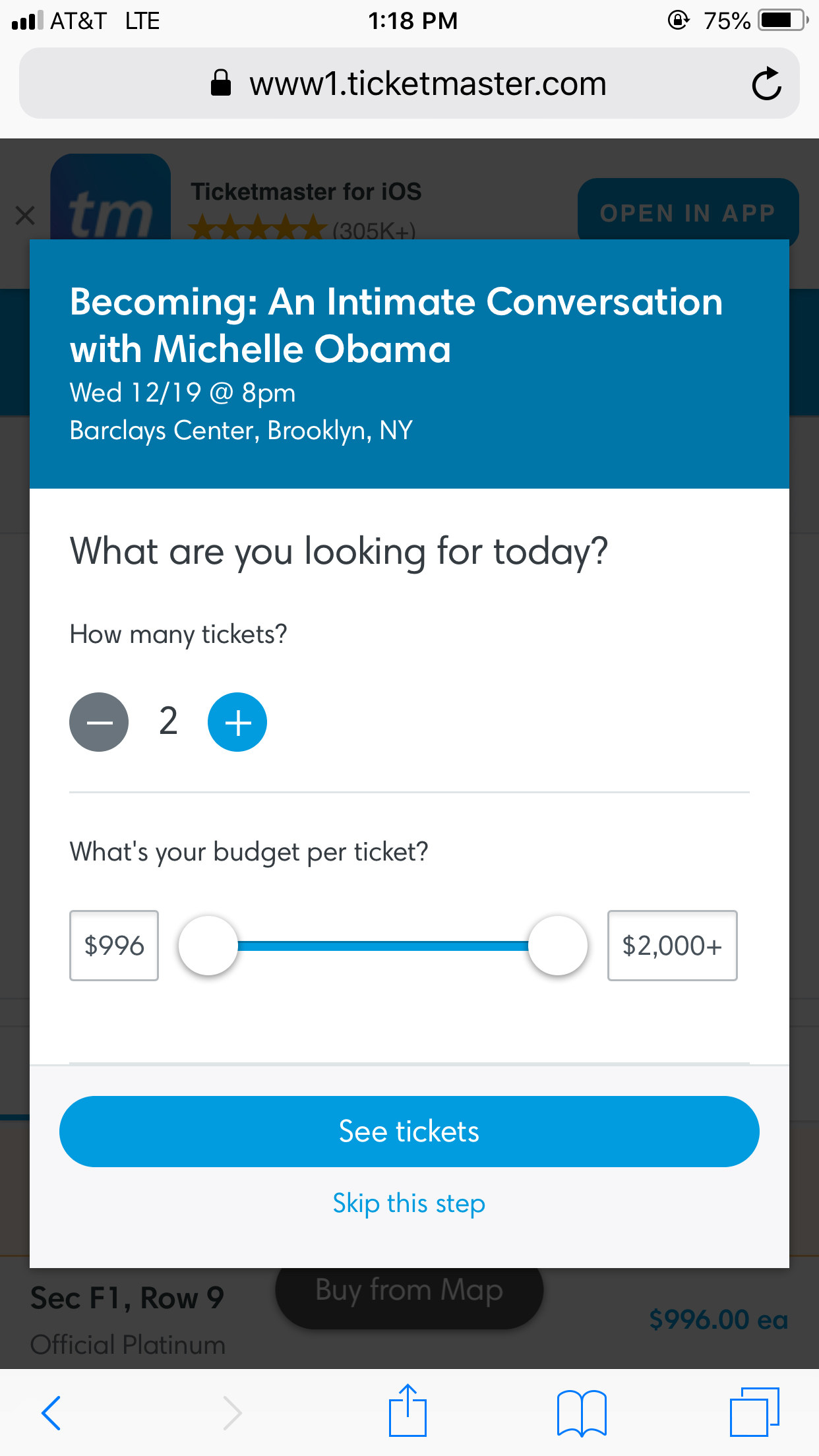 On StubHub, tickets for the Brooklyn event were selling for $134, with $50 for a parking pass. The average price for the event on StubHub was about $450 per ticket.
In Chicago, the first lady's hometown, you needed to spend at least $500 on Ticketmaster to hear her speak.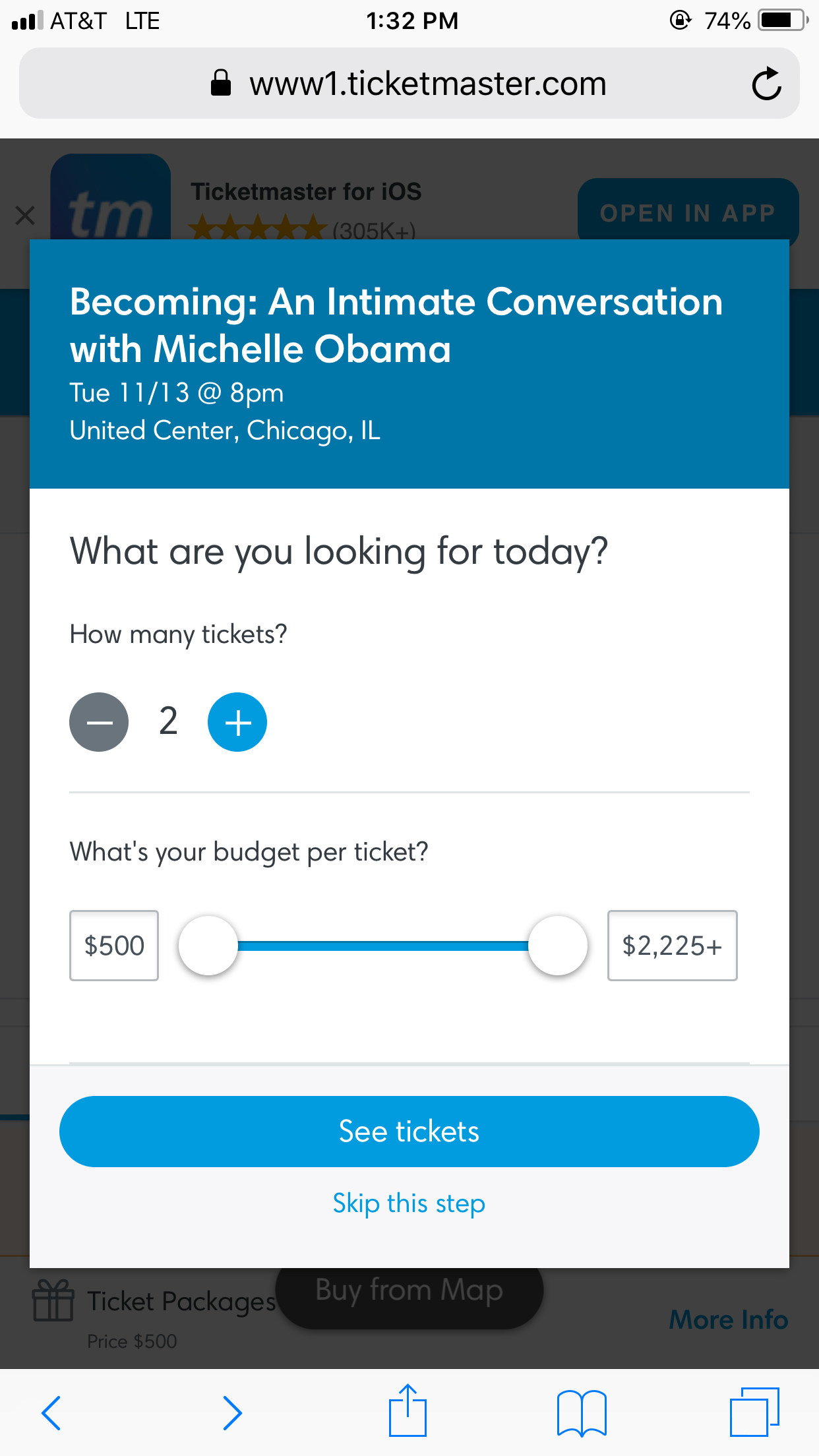 Though it is the cheapest available, the above ticket comes with perks, like a signed copy of the book.
BuzzFeed News has reached out to a spokesperson for Obama for comment.
One of the cheaper options, Obama's show in Philadelphia, had tickets starting at $164 a ticket.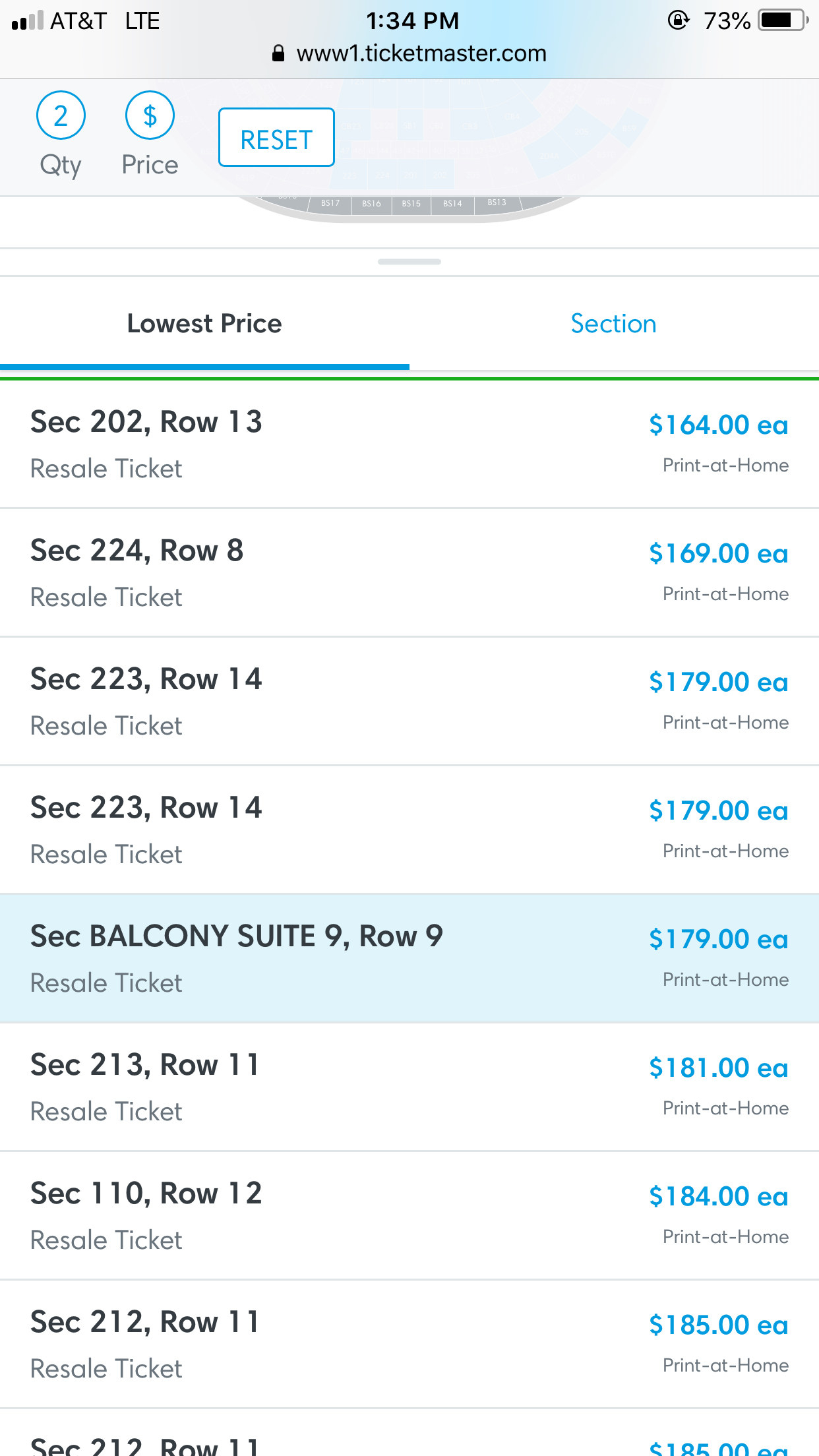 Many people who had planned on going to the show said on social media they could not afford it.
"Too poor."
Some made jokes about what they could do to go.
And said it was as hard as getting a good deal on Beyoncé tickets.
Some said it seemed the event "wasn't really made for people who aren't rich."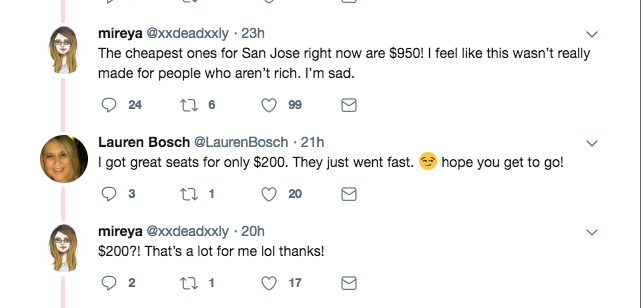 "She's worth it, but I can't afford it."
However, some people defended the high cost.
"She deserves ALL THE COINS."