It's Inauguration Day, and the Obamas kicked off the day by welcoming the Trumps to the White House.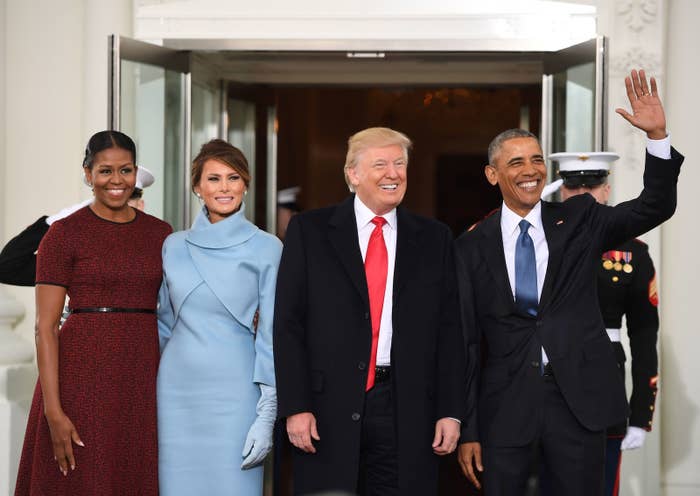 Melania Trump brought a gift for Michelle Obama — what appears to be a very big Tiffany's box. This was the soon-to be-former first lady's face when she got it.
Let's watch that instant replay, shall we?
Zoom in a tad there.
Yep.
People on Twitter soon seized on the moment, saying, "Michelle is not impressed."
Some called it "awkward."
"Michelle having to act grateful for the weak as fuck gift Melania handed to her," one person said.
"I keep watching this video of Michelle Obama and Melania lmfaoooo Michelle is over it af that gift will never get opened," said another.
Although some thought the gift was awesome.
"Melania is so sweet to bring Michelle a Tiffany gift... Such classy ladies!!" one person tweeted.