Four years ago, Noelle Hancock was a successful New York City writer who had just finished her first memoir. Then she gave up all her possessions, bought a one-way flight to the Caribbean, and never looked back.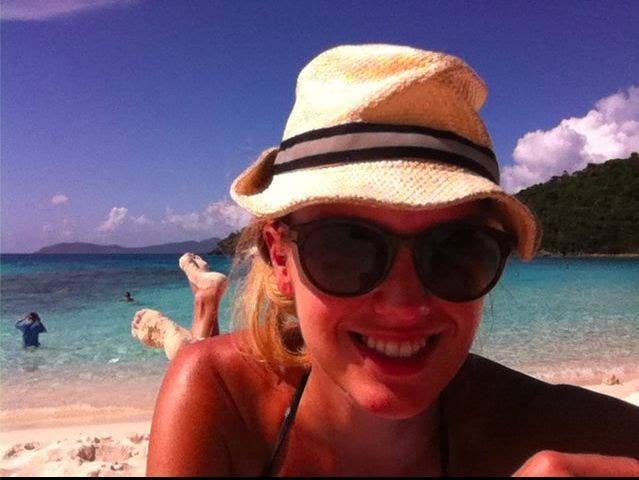 Now, Hancock is sharing what she learned four years after leaving behind the big city for the simple life as a bartender in paradise.
The 35-year-old from Houston wrote an essay about her experiences for Cosmopolitan this week that went massively viral.
"It's amazing how quickly you adjust," Hancock told BuzzFeed News. "The things that you want aren't necessarily things that you need."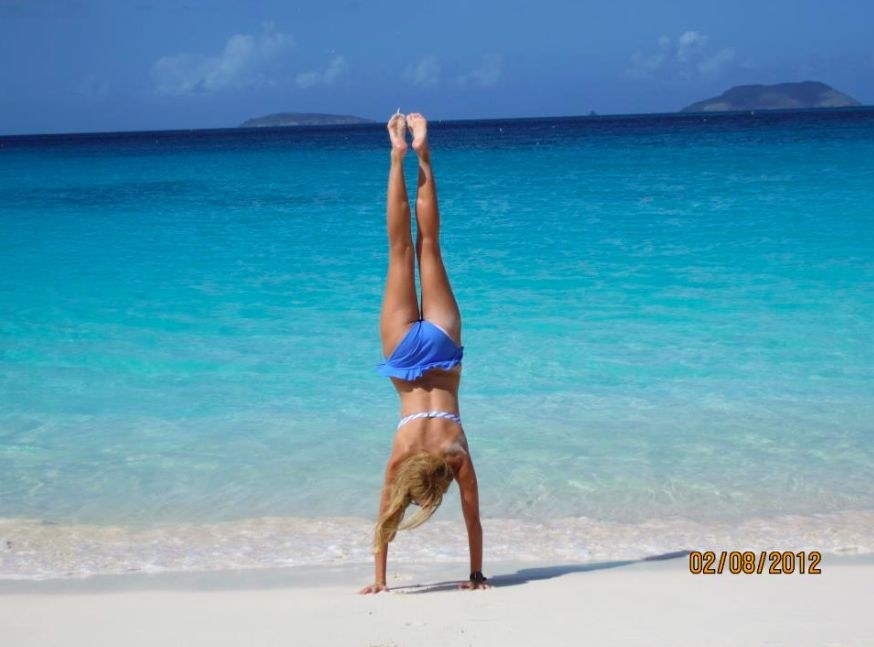 After college at Yale, Hancock moved to New York, got a "lovely" apartment, and became a successful journalist. She finished her book and had some job offers, but none excited her. "I felt stressed, uninspired, and disconnected," she wrote.
"I need a vacation." This was a constant refrain in my head. I wasn't living in the moment; I was living for some indeterminate moment in the future when I'd saved enough money and vacation days to take a trip somewhere. If you're constantly thinking you need a vacation, maybe what you really need is a new life. But I was complacent. My life wasn't satisfying, but it was comfortable.
"The Caribbean thing was always in the back of my head but it didn't seem possible," she told BuzzFeed News.
Hancock decided she needed a change, so although she felt "slightly ridiculous," she turned to social media to ask her friends and family where she could go.
She said she liked the idea of going to the U.S. Virgin Islands because she thought it would be easier to find a job.
Through her network of Facebook friends, she chose to go to St. John, the smallest island, nicknamed "Love City" for the friendly locals, and got help connecting with a roommate.
Then she took a leap of faith, and bought herself a one-way flight to the Caribbean.
"If I don't do it now I'm never going to do it," she recalled thinking.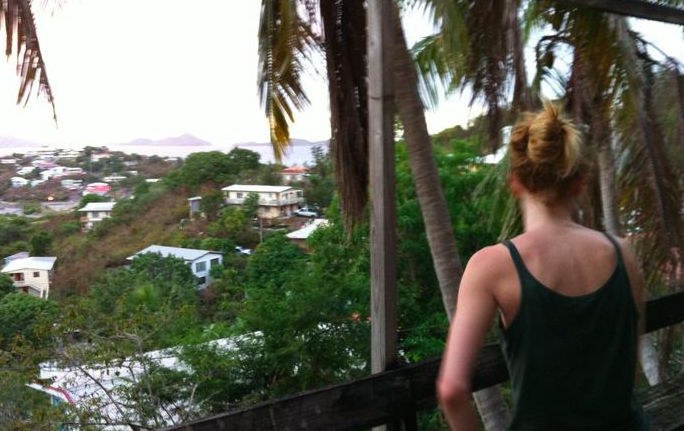 Though her parents and some of her friends thought she was crazy, she wasn't surprised by their reactions, which she felt were a result of "throwing off this life that you're expected to lead."
"People are a little confused [when you're] doing something that they're not doing," she said.
But after getting on the plane, Hancock said she hasn't looked back.
I had no plan, no friends, and no clue how ridiculous I looked, festively ensembled in boat shoes and a dress celebrating the palm tree. Yet I had a strange feeling that everything would unfold as it was supposed to.
"This place has really opened my eyes to a completely different way of living," she said.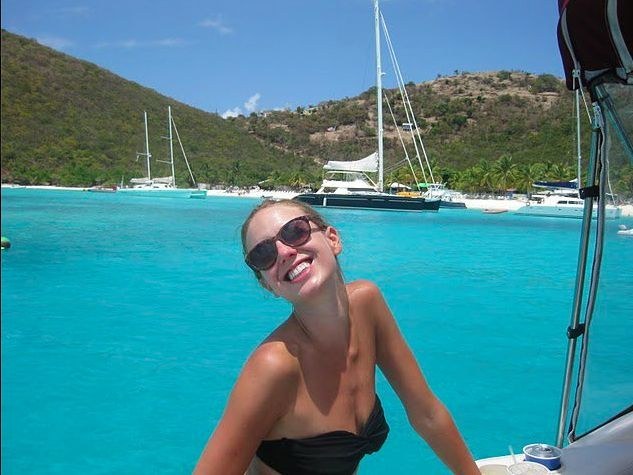 Hancock shocked her parents when she got her first job at an ice cream parlor. "But, but...you went to Yale," they replied when she told them. "And you're 31 years old!"
But she wrote that scooping ice cream made her the most content she'd been in a long time.
Perhaps there was something indulgent and Peter Pan-ish about this new lifestyle. But the truth is, I was happier scooping mint chocolate chip for $10 an hour than I was making almost six figures at my previous corporate job.
Later on she became a hostess, and eventually a bartender — that's been her favorite so far, because she gets to spend time getting to know so many people.
"When you're down here everyone has a different story," she said.
At her new home, locals don't have addresses, and live each day not knowing what the next may hold, she said.
People gather on the beaches at dusk to watch the sunsets together. I see my friends every day. On our days off, we hike the local ruins, dive, or go boating to the nearby British Virgin Islands.
But island life — even at a vacation destination like St. John — isn't without its struggles: Hancock said one of the biggest challenges has been getting accustomed to living a simpler life. There's no air conditioning, no delivery, and sometimes her water goes out for hours. She says you just have to make it work.
"It's amazing how quickly you adjust. The things that you want aren't necessarily things that you need," she said.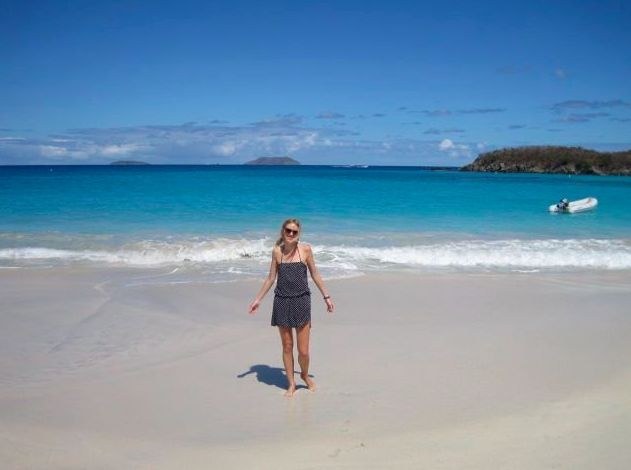 Though she misses New York, Hancock knows that she was a less patient and more neurotic person when she lived there. "It's like that boyfriend that you always love that you know is kind of bad for you," she said.
The writer is now looking for her next adventure, possibly to Europe. Not having a plan gives her a sort of "wild happiness," she wrote. "Who knows where I might end up?"
Now practically an expert at picking up and moving, Hancock said she thinks the biggest thing holding people back from following in her footsteps is that they're worried it's too expensive. But that's a misconception, she said, and you don't need as much as you think.
"You leap and the net will appear," she said.