LuLaRoe Is Getting Criticized Again From Women Furious About The Latest Line Of Clothes
"LuLaRoe shame on you. You are pulling the rug out from under many small family businesses."
Embattled leggings retailer LuLaRoe is getting a deluge of criticism on social media by women who say the company's much-hyped "Noir" launch hurt their businesses.
So LuLaRoe announced last week it was introducing a Noir collection, which would feature many of their classic pieces in all black.
One consultant, Patricia Rigsbee of North Carolina, told BuzzFeed News she was given a number, and told that when her number came up in an online queue she would be able to order.
But Rigsbee, and several other consultants, said they were left enraged when they were unable to place the order after hours of waiting.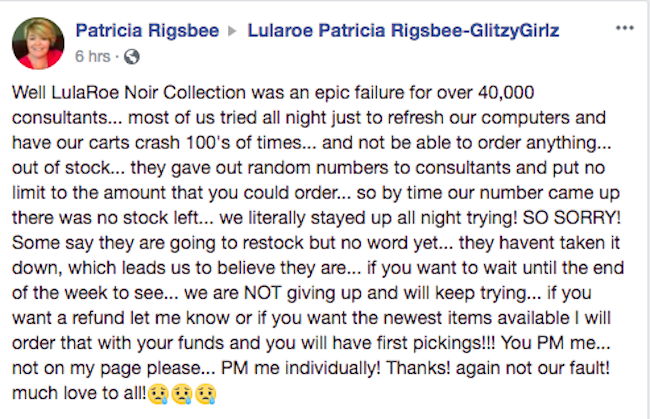 Rigsbee is not alone. Hundreds of consultants are blowing up LuLaRoe's social media saying they were told to hype a launch that very few retailers actually got their hands on.
They say they waited hours for nothing.
Many said the move showed the company did not care what happened to the retailers' "small businesses."
Some LuLaRoe fans and consultants have even started a petition demanding the company "redo" the launch. As of this writing, more than 5,500 people have signed.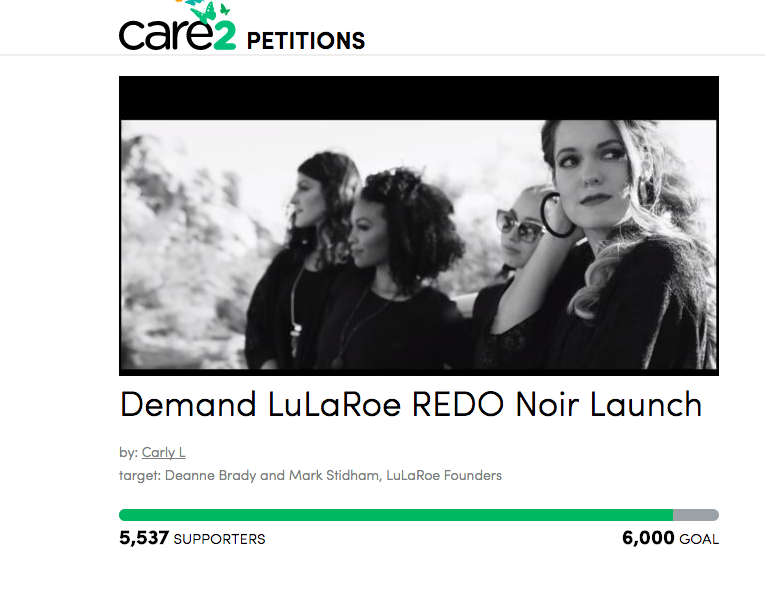 In response to the criticism, LuLaRoe said that "several thousands" consultants were able to purchase the items, at an average of 100 items each.
In a letter sent to consultants, which was obtained by BuzzFeed News, the company's CEOs DeAnne and Mark Stidham said allegations of favoritism were "not true."
On Wednesday, though, it appeared as if "Noir" was back. For about 20 minutes, consultants were able to buy the collection online. However, LuLaRoe later said in an email to consultants that the orders were "not real" and cancelled them.