A couple called off their $350,000 wedding after their family brawled at the rehearsal dinner — and now the bride's family is suing to recoup the costs.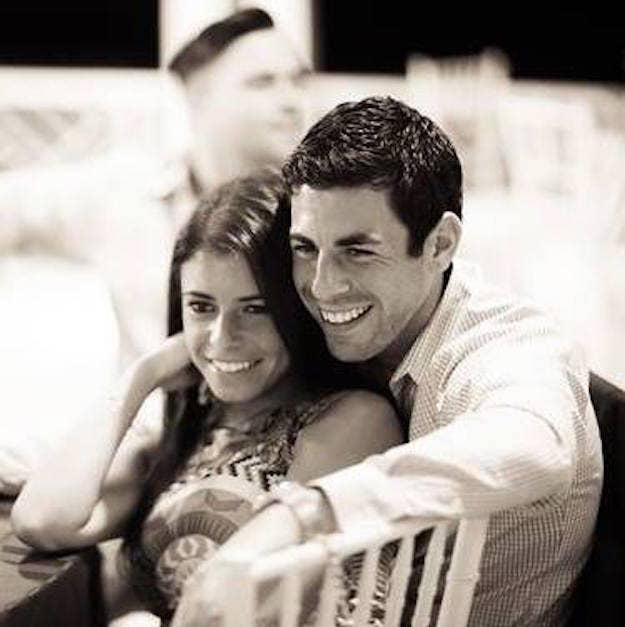 Amy Bzura and Brad Moss were supposed to be married last year on Oct. 29, the New York Post reported.
However, the relationship ended with a bang at the couple's rehearsal dinner the night before.
The trouble began when Amy Bzura's brother, Adam Bzura, asked to speak at the dinner. This allegedly incensed the groom's father, Robert Moss, the newspaper reported.
According to a lawsuit filed by Bzura's father, Bruce, the argument culminated in the groom-to-be's brother punching the bride-to-be's brother in the face.
Robert Moss, the groom's father, also tried to attack Adam Bzura, but was restrained, according to the lawsuit.
"The rehearsal dinner ended in shouting and tears," the lawsuit states.
Robert Moss then allegedly called off the wedding, and told his son if he got married anyway he would cut him out of his will. This "effectively destroyed the bride and groom's relationship for good," the lawsuit states.
Bzura's father Bruce has now sued his daughter's would-be in-laws over the costs of the aborted wedding, which he estimated to be $350,000.
Bruce Bzura states that he was on the hook for almost all of the wedding's expenses.
The one exception was that Brad Moss's parents, Robert Moss and his ex-wife, Wendy Moss, had agreed to cover about $90,000 for some guests they had asked to invite.
Bruce Bzura claims that not only did he have to pay for the wedding in advance, he never got the money he was promised.
The lawsuit is actually the second filed over the aborted wedding. Last year, Brad Moss sued his ex-fiancé to recoup the money for her $125,000 ring, the Post reported.
Brad Moss told the Post that he is doing better now after the torrid affair.
"It was a mess, but we're moving on, we're moving through it," he said.