Jenessa McKillen and her husband, Brad, got married on a lovely day in Ontario, Canada, on May 20. Before their wedding at a local hall, the couple posed for photos at Jenessa's family farm, where she grew up.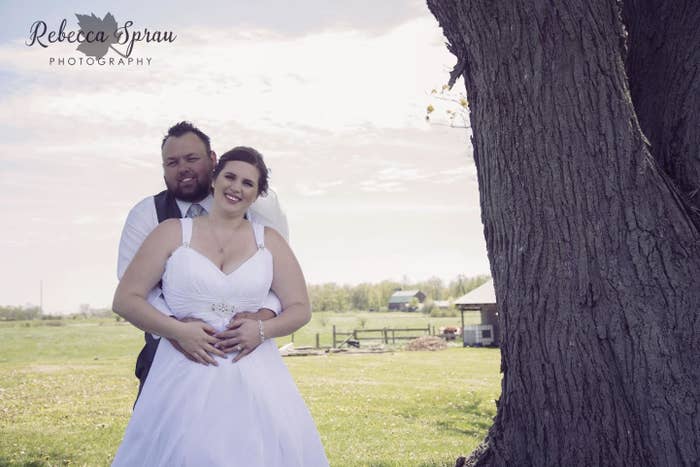 While they were shooting, the photographer, Rebecca Sprau, suggested they take some photos by the cows to get some pictures that were "different and fun."
However, when they started taking the photos by the cows, Sprau burst out laughing. You may be able to see why...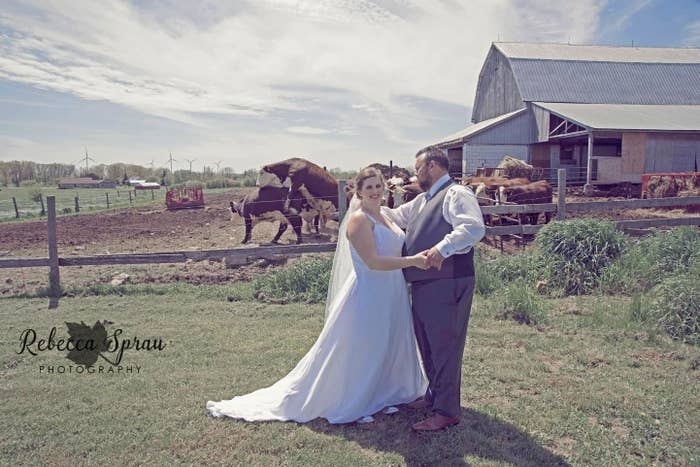 How about now?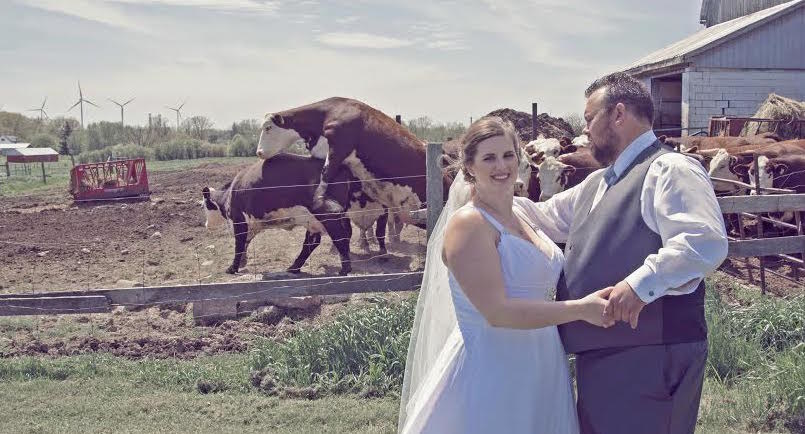 💖💖💖💖💖💖Love is in the air.💖💖💖💖💖
Jenessa decided to share the photo to the Ellen Facebook page for the show's "photobomb" series. People couldn't handle the picture, and it's been shared over 2,000 times.
Jenessa said she has been shocked over the amount of attention on her picture.
"It's been a whirlwind, I never expected so much to happen from one picture," she said.
Sprau said she has been surprised by how many people have seen the photo as well.
"I think all three of us are just so thankful and blessed for all the shares and likes," she said. "Best wishes for the bride and groom as they take this next step in life, and definitely with an interesting story to tell for their future kids and grandkids."