This is Rebecca Hernandez and her high school sweetheart, Frankie. The couple began dating when they were teenagers and got married in 2012 after Rebecca finished college.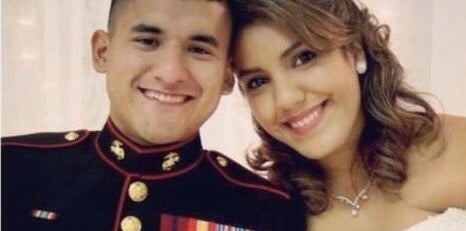 Frankie is in the Marines, so the couple moved out of their home state of Texas soon after they got married. They also adopted a puppy, Apollo, when he was a month old.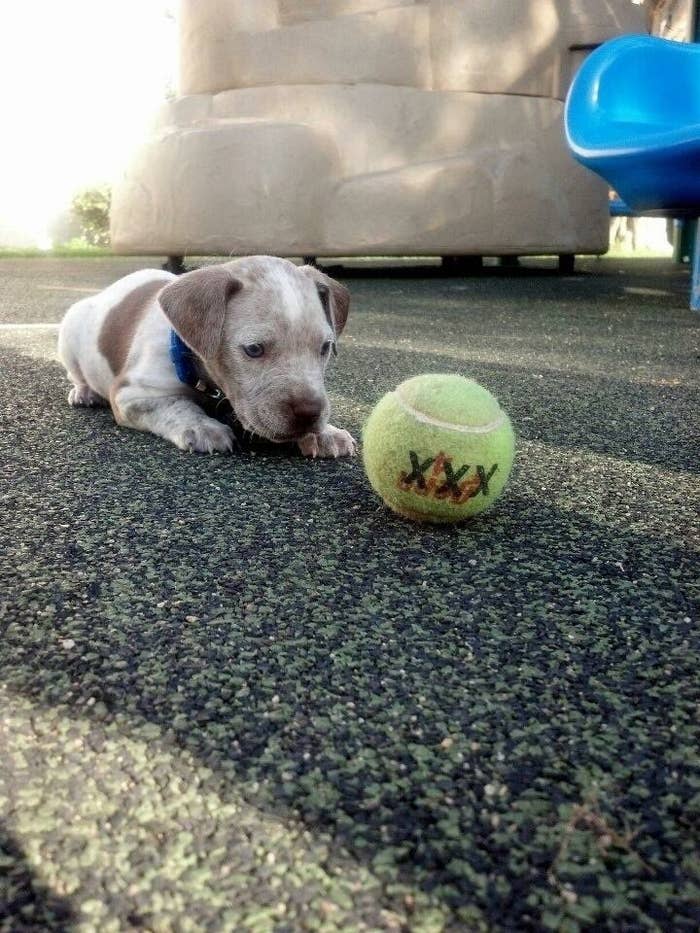 Hernandez told BuzzFeed News that her pup "had us on our toes since day one."
"[He is] always doing something he wasn't supposed to and constantly destroying anything we ever bought him," she said. "But he is extremely loving and really spoiled by everyone in his life."
However, the couple soon started having problems. Rebecca said they were "both at fault" for the issues, adding that they "were babies who got married young."
"It's been rocky," she said. "We've had a lot of growing up to do. We still get sentimental when we speak because we will always love each other."
The couple has now been separated for two years, though neither of them has yet filed for divorce. Rebecca took Apollo with her after they split, but Frankie is still a part of his life.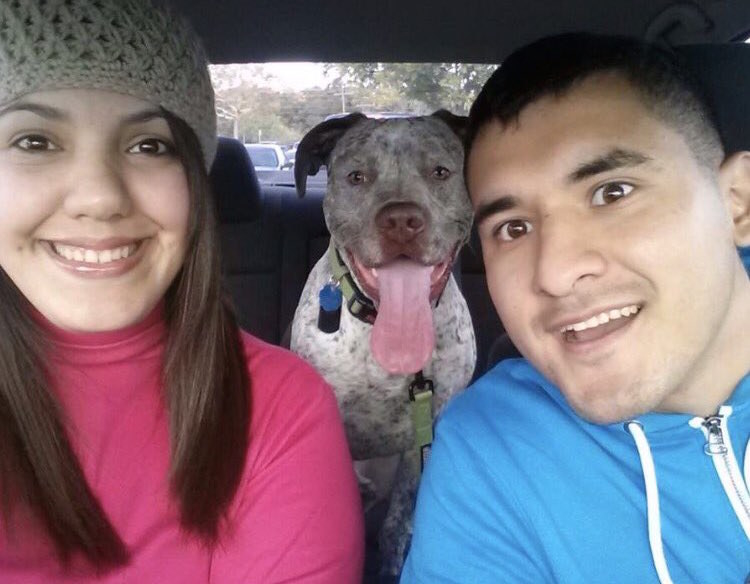 "When [Frankie] comes down to visit his family he will sometimes come and visit [Apollo]," Rebecca said. "Apollo goes crazy for him."
Frankie also sends Apollo gifts on his birthday. For his recent birthday, he sent the pup a Petco gift card.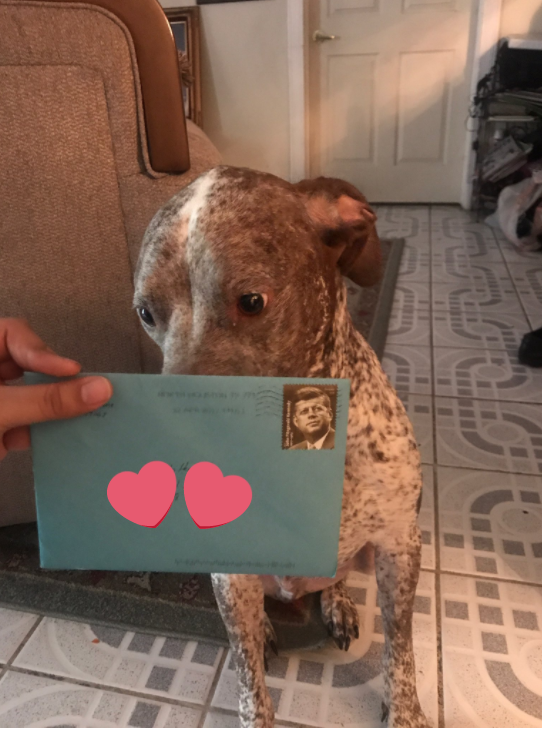 He also sent the pup an adorable card and wrote a super sweet (and long!) message.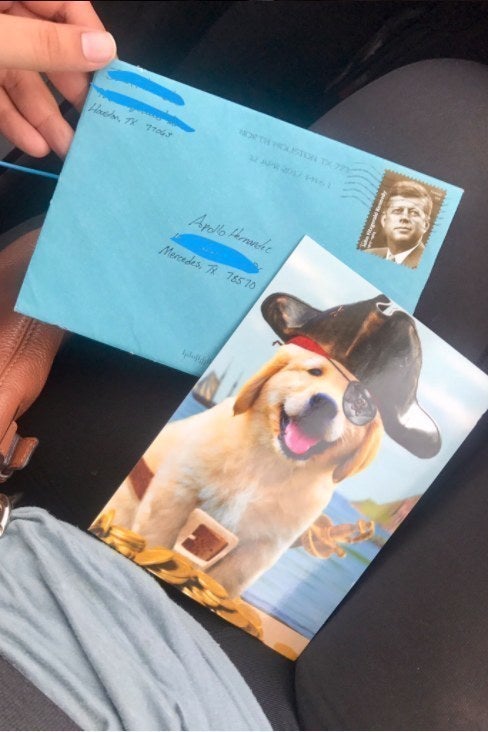 He ended the card with "Continue to be there for her like you were for me." 😭
Rebecca shared the heartfelt gift on Twitter, and people are totally emotionally wrecked by the story.
They said they cried when they saw Frankie's message to Apollo.
"I just started crying hard af and im in public."
They even shared photos of their tears.
A lot of people also are rooting for the couple to work things out.
They are really hoping for the best.
Be a family again!
Rebecca said the reaction to her tweet has been "an emotional rollercoaster to say the least, for both of us."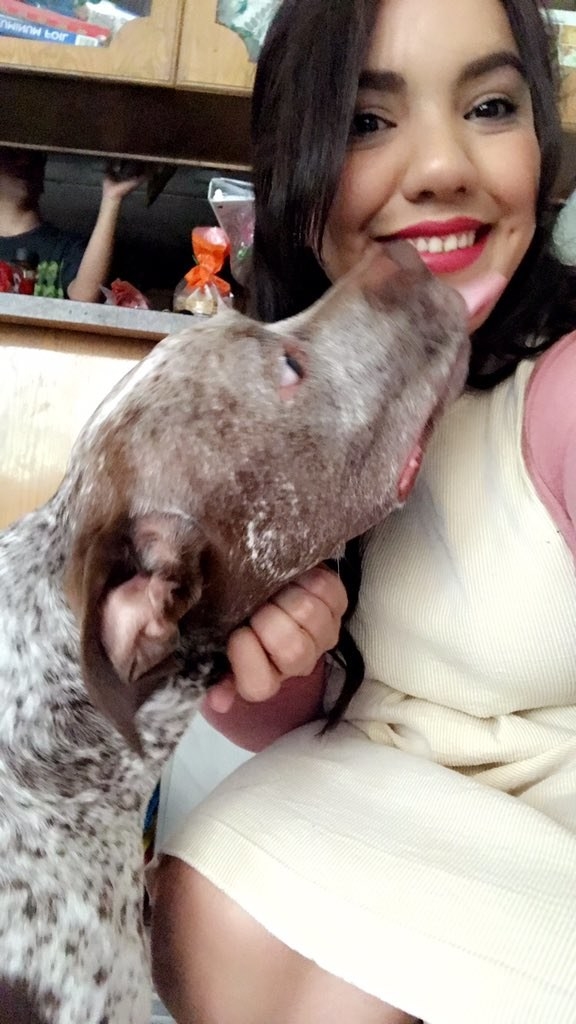 "We are both so overwhelmed by it all. Everyone has hopes for us both. They say they're crying but I think we are the ones really feeling emotional about it all," she said.
She added that her family is also hoping this could get the couple to reconcile.
"Our families believe that this is what is going to bring us back together again," she said.
She added: "Who knows where this will lead for our relationship."