Here Are The Craziest Details From The Alleged Plot To Kill Lil Wayne
Authorities say rappers Birdman and Young Thug have been linked to the suspect accused of shooting at Lil Wayne's tour bus, but haven't been charged in the case.
Authorities in Georgia say they have officially tied rappers Birdman and Young Thug to a man accused of shooting up Lil Wayne's tour bus earlier this year.
Jimmy Carlton Winfrey was arrested in June in connection with the April 26 incident and, so far, is the only one charged. No one was injured in the shooting.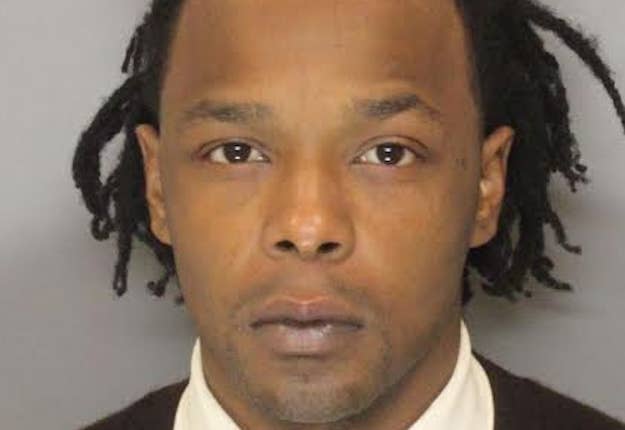 However, an indictment from the district attorney in Cobb County, Georgia, has accused Birdman, real name Bryan Williams, and Young Thug, real name Jeffrey Williams, of having ties to the incident targeting Lil Wayne, whose real name is Dwayne Carter.
But the former friends have been involved in a public feud for months over a dispute of Lil Wayne's contract. Lil Wayne sued Cash Money earlier this year in federal court.
A few months later, Birdman, Young Thug, and Winfrey allegedly conspired to kill Lil Wayne, authorities say. Here are some of the craziest details from the alleged plot:
Lil Wayne, Birdman, and Young Thug are all Blood gang members, according to officials.
Young Thug and Winfrey allegedly threatened Lil Wayne on Instagram.
Young Thug got shouted off stage by Lil Wayne fans right before the shooting.
Winfrey and other gang members allegedly waited for Lil' Wayne outside his concert.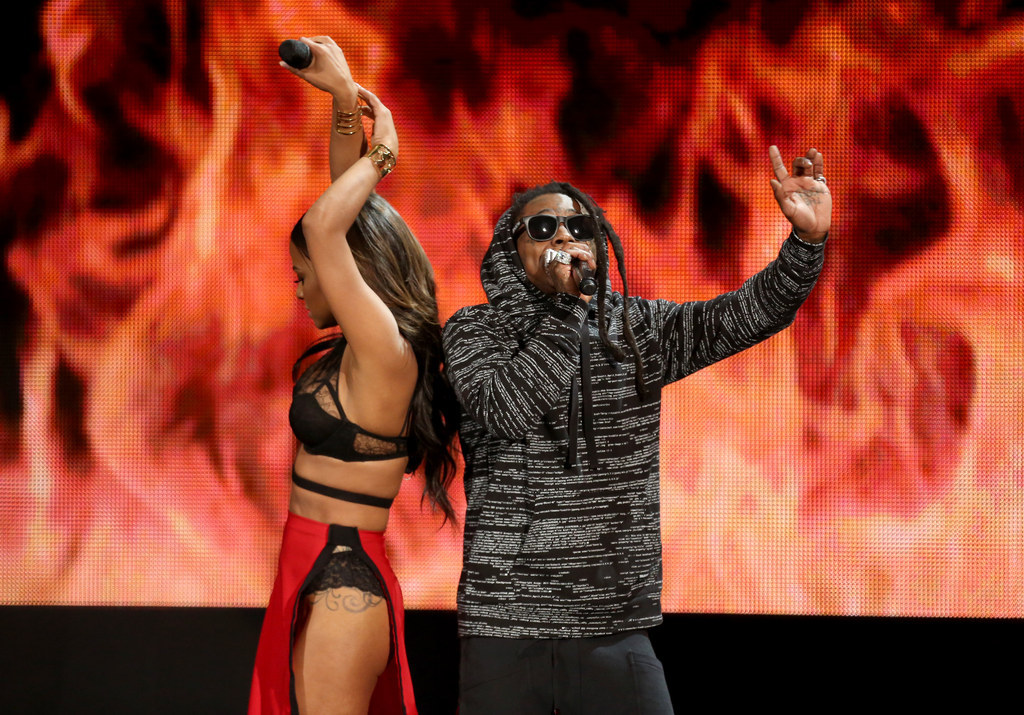 Winfrey allegedly shot from his car into two tour buses while they were traveling down an Atlanta highway.
Winfrey appears to have communicated with Young Thug and Birdman before and after the shooting.
Young Thug allegedly threatened Lil' Wayne in a music video after the shooting.
Winfrey turned himself in to authorities in Georgia on June 2, a spokesperson for the Cobb County District Attorney's Office told BuzzFeed News.
He is currently being held on charges of criminal gang activity, reckless conduct, discharging a weapon, and possession of a firearm by a felon. A bond hearing is scheduled for Friday.
The spokesperson said neither Birdman nor Young Thug have been charged in the shooting, and it is "too early to say" whether other people will face charges in the incident.
Young Thug was arrested Wednesday on an unrelated charge, WSB-TV Atlanta reported.