A family in Missouri celebrated their new kitten in a purrfect way by doing a glamorous newborn baby–style photo shoot.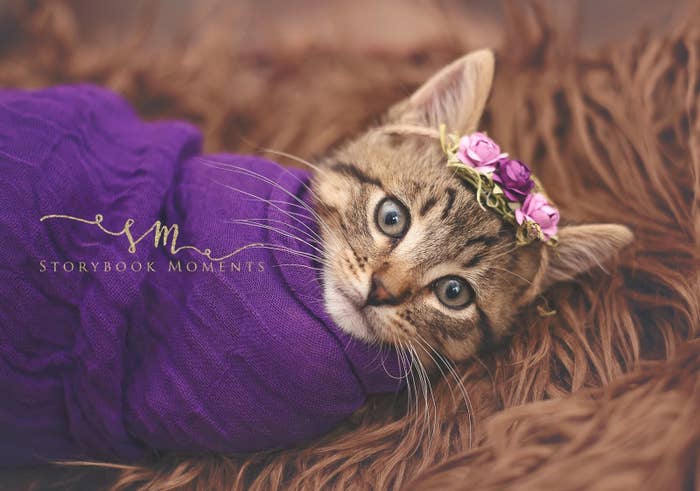 The kitty, named Elsa, was adopted by Cassie Borcherding of Missouri, her husband, and her four kids.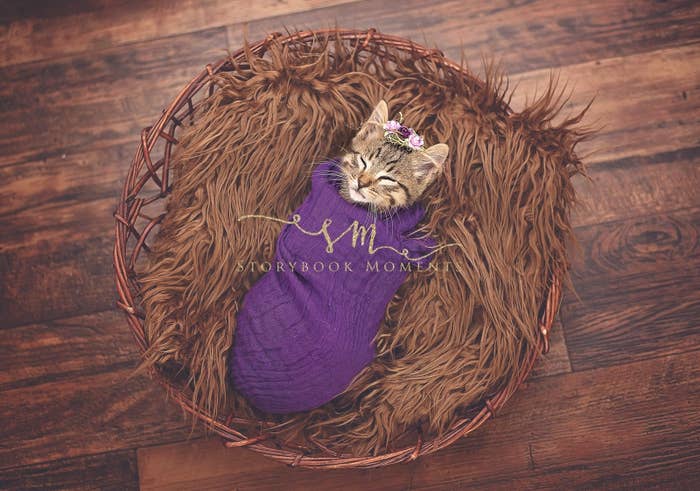 Borcherding told BuzzFeed News that they found the stray kitten in their garage, and at first weren't sure if they could take in another pet.
But her 4-year-old daughter Emma fell in love with the kitty.
"After seeing how well she did with the kitten and after being unable to locate an owner, we decided to keep her," she said.
Borcherding is a professional photographer, and said her daughter begged her to do a newborn photo shoot.
"I couldn't resist," she said. "We dug out some newborn wraps and tie-backs and got to work."
The photos are pawstively adorable.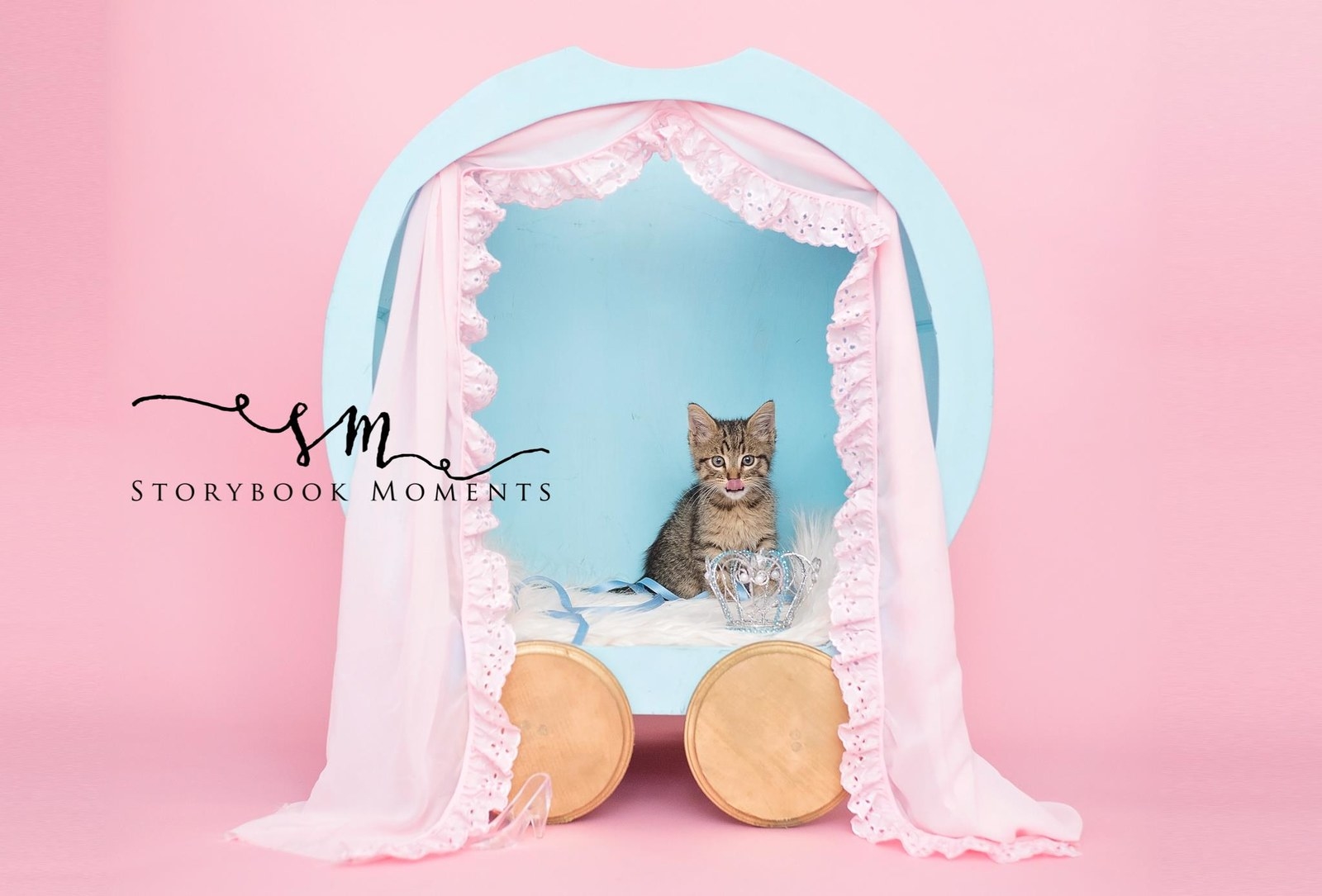 She even did a special photo dressing up Elsa, who was of course named after the Frozen character, as the queen herself.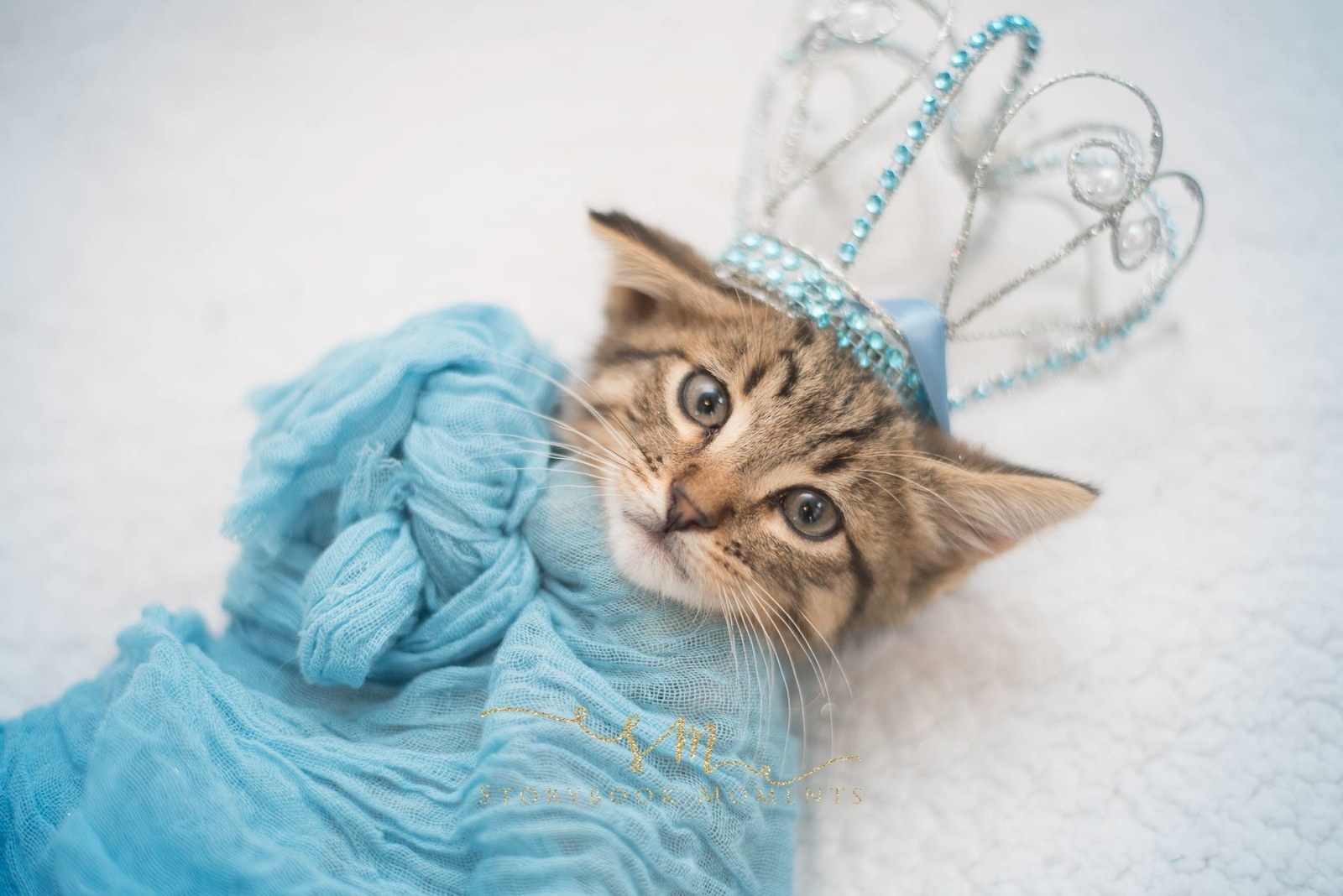 The photos have since got a ton of attention on Facebook, and have been shared more than 5,000 times. But the attention is bittersweet, Borcherding said, because Elsa has since slipped out of the house and gone missing.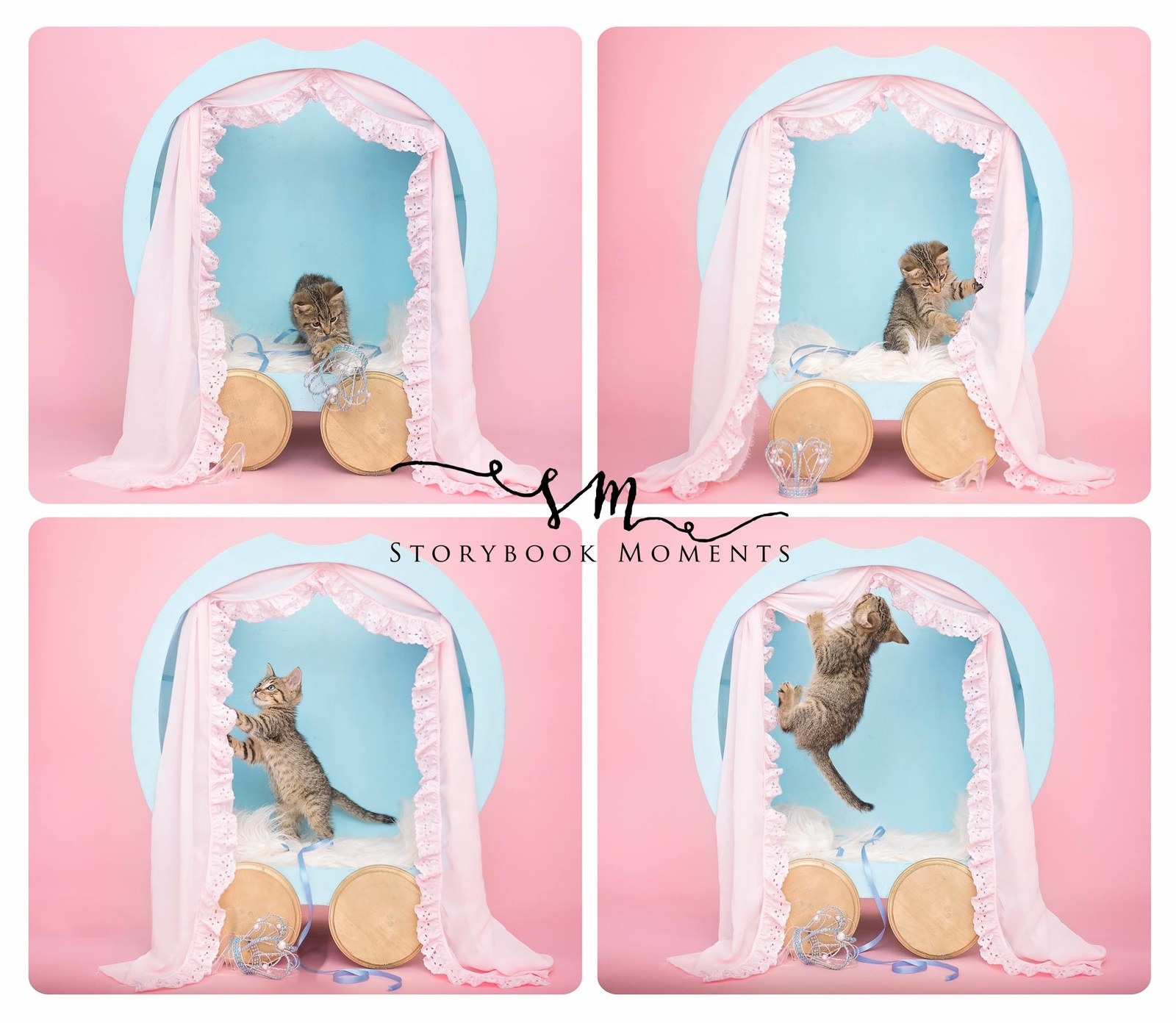 "I wish she was here to share all the excitement," she said.
Borcherding said that the family is hopeful that since Elsa was originally a stray, she will find her way back to them.
"We just hope she's safe," she said.