On Thursday, Kid Rock went to the White House. Here he is...going into the White House.
On his way in, a reporter asked Kid Rock if Trump should fire Attorney General Jeff Sessions. Kid Rock replied, "Fire you."
The singer was there to mark the signing of the Orrin G. Hatch-Bob Goodlatte Music Modernization Act.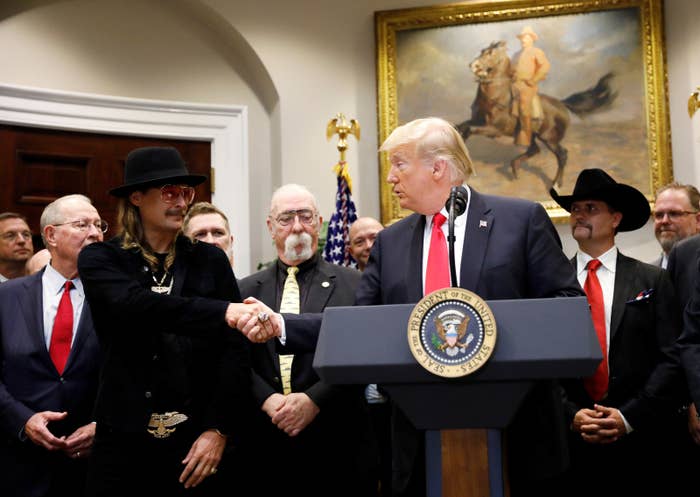 You're here for the memes.
You're here for the jokes.
You're here for this video.
I want to be a cowboy, baby!
You put this into the universe, Aaron.
This was a gimme.
Bye!