Jimmy Kimmel has once again delivered an impassioned speech about health care. This time, he spoke against Republican Sen. Bill Cassidy, whom he accused of lying to his face over the GOP plan to repeal and replace Obamacare.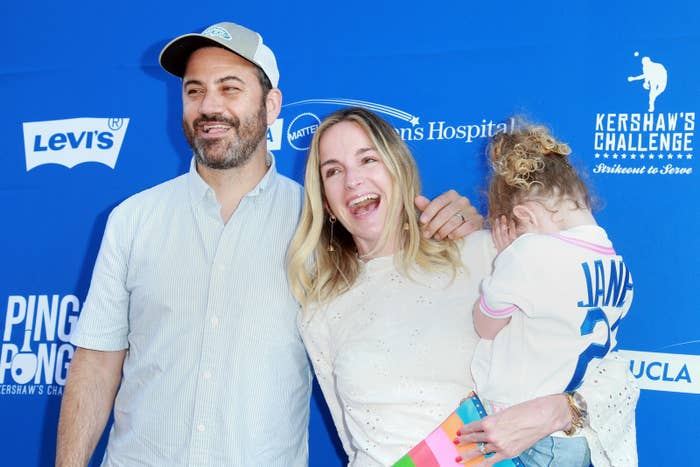 Kimmel has been wading into the health care waters since May, when he announced his infant son, Billy, had to undergo heart surgery soon after his birth.
Shortly after, Cassidy appeared on Kimmel's show, saying any Republican health care bill would have to pass the "Jimmy Kimmel test."
However, Kimmel said he was shocked when he read Cassidy's new health care proposal, the Graham-Cassidy bill, because it didn't fulfill any of the promises that he and the senator had previously discussed.
Kimmel accused Cassidy of lying to his face, and said, "I am politicizing my son's health problems because I have to":
Sen. Cassidy, you were on my show, you seem like you're a decent guy. But here's the thing: Nobody outside of your buddies in Congress wants this bill. Only 12% of American supported the last one, and this one is worse. Right now, there's a bipartisan group of senators working to improve the health-care system we have. We want quality, affordable health care. Dozens of other countries figured it out.

So instead of jamming this horrible bill down our throats, go pitch in and be a part of that, I'm sure they could use a guy with your medical background. And if not? Stop using my name. Okay? 'Cause I don't want my name on it. There's a new Jimmy Kimmel test for you — it's called the lie detector test. You're welcome to stop by the studio and take it anytime.
Many Democratic politicians shared Kimmel's monologue, thanking him for speaking out against the bill.
And one journalist called it a "brutal takedown."
Others called it "extraordinary."
Many people thanked Kimmel for speaking out.
"We live in an America where comedians have to beg for the lives of sick people. Thank you for standing up, Jimmy Kimmel," said one person.
However, other people criticized Kimmel's position.
"I wonder if using your sick child to save a shitty healthcare bill passes the 'Jimmy Kimmel comedy test,'" said one critic.
In response to the criticism, Cassidy told CNN he was "sorry [Kimmel] does not understand."
"There are more people who will be covered under this bill than under the status quo," Cassidy said. "Everybody fears change. Even if it's worse to better, they don't want change."