A teacher in Indiana is warming hearts everywhere after the mother of one of her students shared an inspiring letter she gave them before standardized testing.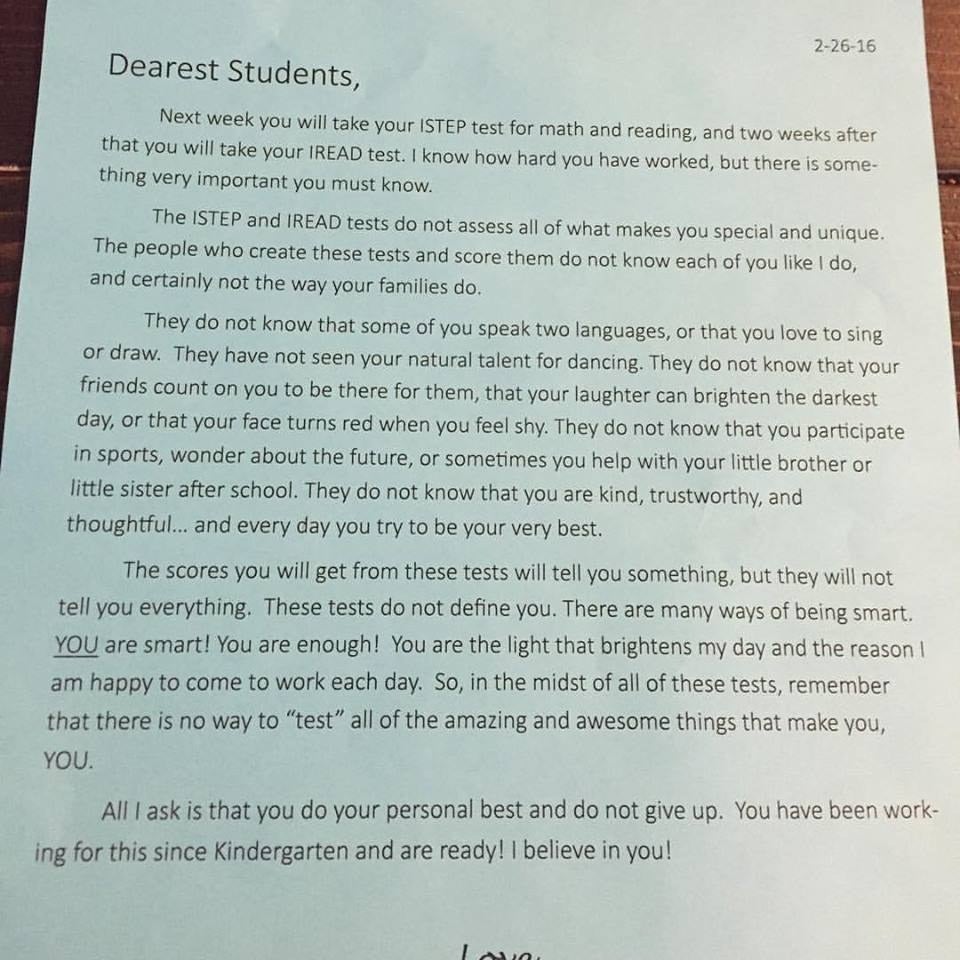 Abby Fallis and the letter she received from her son's teacher.
Abby Fallis is the mother of Rylan, a third-grader, and Greyson, a kindergartner, she told BuzzFeed News.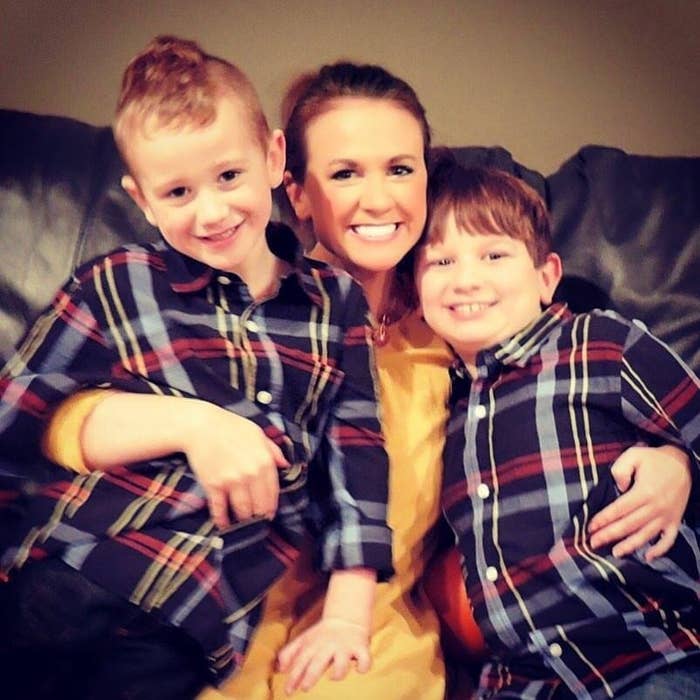 This year, Rylan is taking his first jab at the state's standardized test, called the ISTEP.
Fallis said that her son has been very nervous to take the exams, mostly she thinks because of the fear of the unknown.
A lot of pressure is also placed on students and teachers regarding the exams, which started Tuesday, Fallis said.
"It hasn't been all we talked about, but certainly there has been a lot of anxiety about it," she said.
But on Friday, Rylan came home and told his mom he cried at school. When she asked why, Rylan said they were tears of joy over a letter his teacher had sent home with the class.
The letter from his teacher, who is choosing to remain anonymous, encouraged the students not to stress out over the test because it doesn't assess "all of what makes you special and unique." The teacher said in part:
These tests do not define you. There are many ways of being smart. You are smart! You are enough! You are the light that brightens my day and the reason I am happy to come to work each day. So, in the midst of all these tests, remember that there is no way to "test" all of the amazing and awesome things that make you, you.
Fallis said that the teacher is choosing to remain anonymous because she didn't feel comfortable taking all the credit.
Similar letters have also been shared by other teachers in the past, such as this one in Texas.
Fallis was so touched by the letter, she decided to share it on her Facebook page. It has since been shared nearly 10,000 times, some users saying they want to share the inspirational words with their own kids.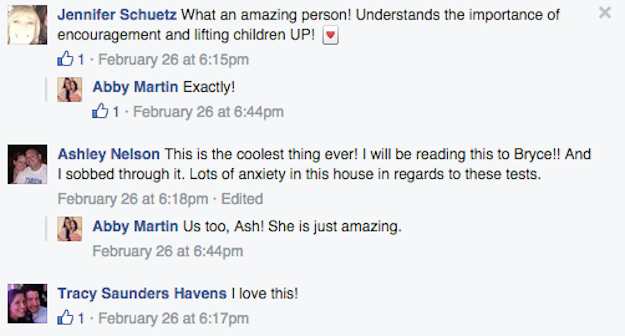 Fallis said the letter had a profound effect on Rylan, who she said couldn't even read it without tearing up again.
"When it comes from your teacher, and it's something that's so poignant, it really stuck with him," Fallis said.
Rylan also seemed much more relaxed when it came to the test, and told her he felt "supported," Fallis added.
"It just sort of puts things in perspective," she said.
The popularity of the letter online has been a "whirlwind," Fallis said, but she said she is happy to share something so positive.
Fallis also said she is extremely thankful to the teacher for making her son feel so confident and loved.
"She was just able to come up with the words that I couldn't come up with," she said.