An American Idol contestant said he felt "uncomfortable" when Katy Perry kissed him during his audition — after he told the judges he had never been kissed.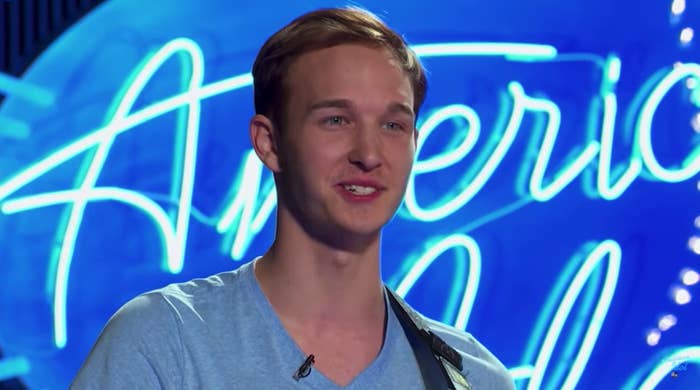 Benjamin Glaze, 20, of Oklahoma, auditioned for the show last October when he was 19, he told the New York Times.
In his audition, which aired this week, he broke the ice with the judges by telling them he had never been kissed. Perry immediately called him over to her, where he, turning red, gave her a chaste kiss on the cheek.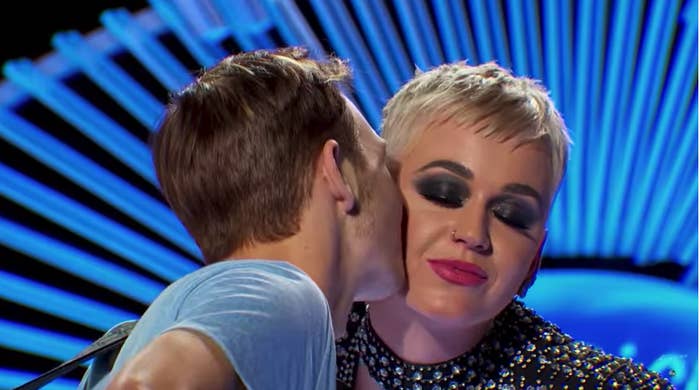 Perry complained, so Glaze agreed to start over. When he leaned in the second time, Perry surprised him with a kiss on the lips. The teen fell over in surprise.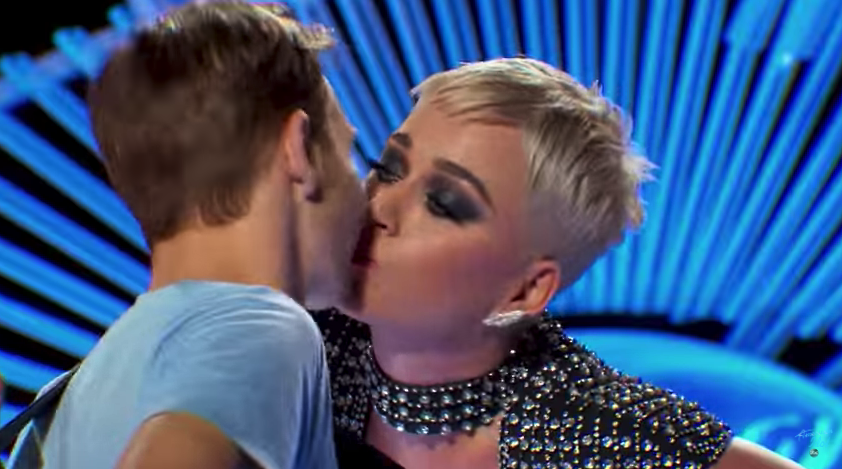 Glaze told the Times he was "a tad bit uncomfortable" by the kiss, and if Perry had asked to kiss him, he would have said no.
"I know a lot of guys would be like, 'Heck yeah!'" he said. "But for me, I was raised in a conservative family and I was uncomfortable immediately. I wanted my first kiss to be special."
Glaze appeared a bit flustered after the kiss, and took a sip of water before performing "Levels" by Nick Jonas. He did not make it to Hollywood.
A lot of people who saw the moment raised eyebrows at Perry's behavior.
They, too, felt uncomfortable watching the moment.
"Joking about it is enforcing rape culture that tells us that men can't be sexually assaulted," said one person.
Both the official Idol Twitter account and Perry herself made light of the moment after it aired.
As did many media outlets.
Despite his feelings, Glaze said he didn't feel harassed by Perry, and he has come to terms with the moment in the months since by talking to friends back home.
"They agreed with me that it didn't really count," he told the Times. "It was lip contact versus a romantic situation with someone you care about. That's what a real first kiss is."
Glaze also spoke out on Instagram, saying that he is grateful for the experience of the show and does not think he was sexually harassed by Katy Perry.
"I was uncomfortable in a sense of how I have never been kissed before and was not expecting it," he wrote, adding he doesn't think his "views have been appropriately communicated through the media."