This is Savannah Gibson, an 18-year-old from Houston, pictured with her brother. She is currently a college student in College Station, Texas.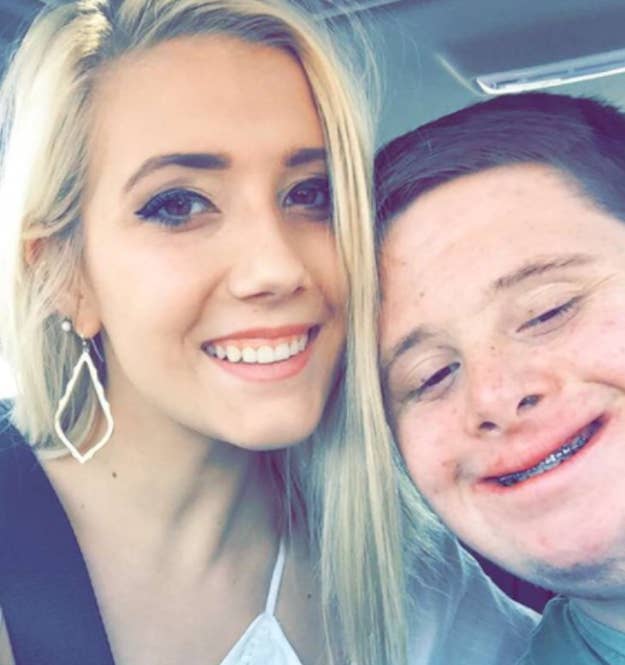 Recently, Gibson struck up a conversation with a guy in one of her classes after she asked him a question.
She told BuzzFeed News she "barely knew him," but they exchanged numbers to help each other out in the class.
Before she texted him, she said they "had talked in class multiple times."
Gibson said she decided to text the guy because she wanted to get some class notes. The ensuing conversation was...confusing.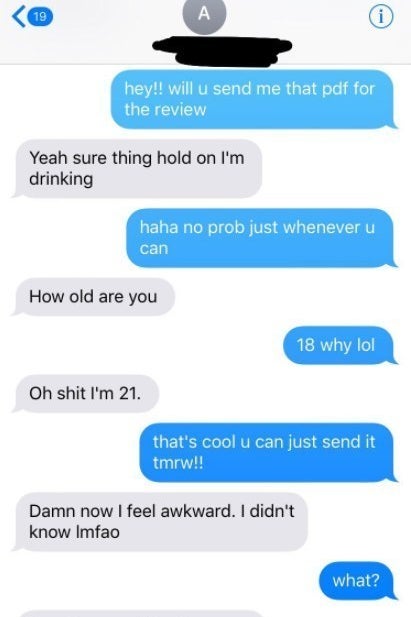 The guy asked Gibson how old she was, and when she said 18, he got super weird about it.
"Got me feelin like a pervert over here god damn," he wrote.
Gibson said the whole thing was really confusing because she really did just want the notes.
"At first I thought he was kidding and I laughed, then when I realized he was serious I was super confused and thought it was Twitter-worthy," she said.
She added: "I guess we were on different pages."
She decided to tweet out the exchange and wrote, "Where did I .... I'm so confused I hate u boys." A lot of people could relate, and it's been retweeted more than 80,000 times.
A lot of women were just like, SMH.
And a lot of guys were confused too.
They just didn't get it.
"This guy is extra."
Gibson said she meant the tweet to be "harmless and funny," and she wouldn't have done it if she'd known it would go so viral. The guy wasn't pleased.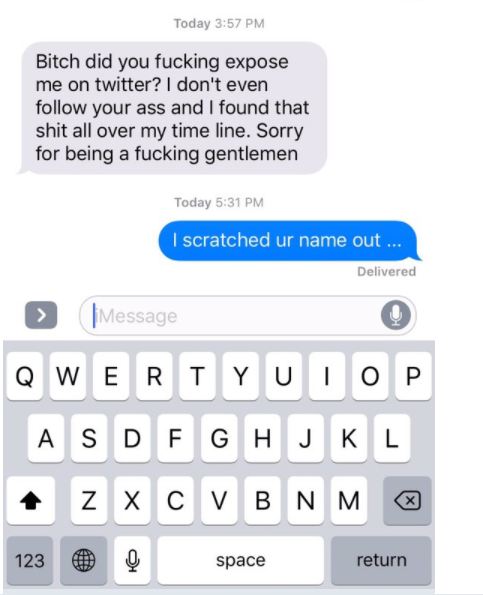 She said things have been pretty awkward in class.
"He gave me some pretty nasty glares in class but other than that hasn't spoken to me since," she said.