On Monday, President Donald Trump and first lady Melania Trump landed in Tel Aviv for the second stop of their international tour.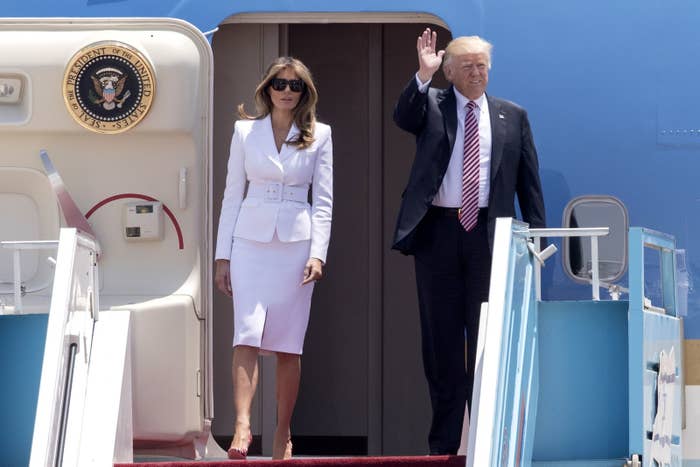 They were greeted by Israeli Prime Minister Benjamin Netanyahu and his wife Sara, along with other officials.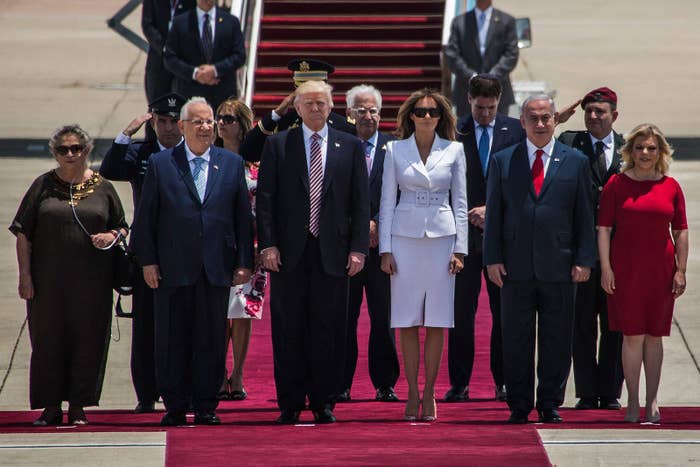 After posing for photos, the group walked down a red carpet away from the crowds. Netanyahu and his wife were holding hands, and it seems Trump tried to grab his wife's hand as well. But then...this happened.
Did she just bat his hand away?
😳 😳 😳 😳 😳 😳 😳
A lot of people said it sure looked like Melania Trump slapped her husband's hand away from her.
Some were all about it.
"We are all Melania."
Some wondered what she was thinking.
"Melania wants nothing to do with him. 9 days with Trump she can't wait to get back to her sanctuary in New York," one person speculated.
However, others said that people were reading the interaction wrong.
Or said it was fake news.