A family from Florida is blowing up the internet after one of the daughters shared a photo of their "ho"-themed Christmas card online.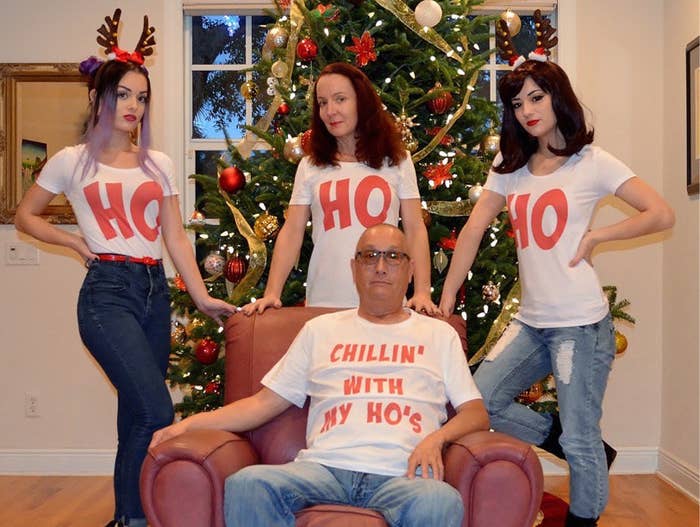 Rachel Yoshida, 19, posted the photo of her family's Christmas card on Imgur and Reddit on Tuesday, where it attracted more than 2 million views in less than a day.
In the photo, Rachel Yoshida, her older sister Natalie, and their mother wear shirts that say "Ho."
Her dad has a shirt on that says, "Chillin' with my ho's."
Some people loved their idea and applauded the family for their creativity. "As a father of three goofy girls and a fun wife, this needs more upvotes," one said.
But other people criticized the card as being weird. "Well...his daughters are super hot but this is kind of creepy," one commenter wrote.
The card was the brainchild of Natalie Yoshida, who told BuzzFeed News she thought of it randomly a few months ago. She said she didn't expect her family to "be so willing," but they were down.
"My mom agreed immediately," she said. "My dad never actually agreed or disagreed. He's a great sport."
The 21-year-old said she's not surprised the photo is so popular because "it's a damn good idea." The family plans to send the cards out, and Yoshida said everyone who knows them in real life loves the card.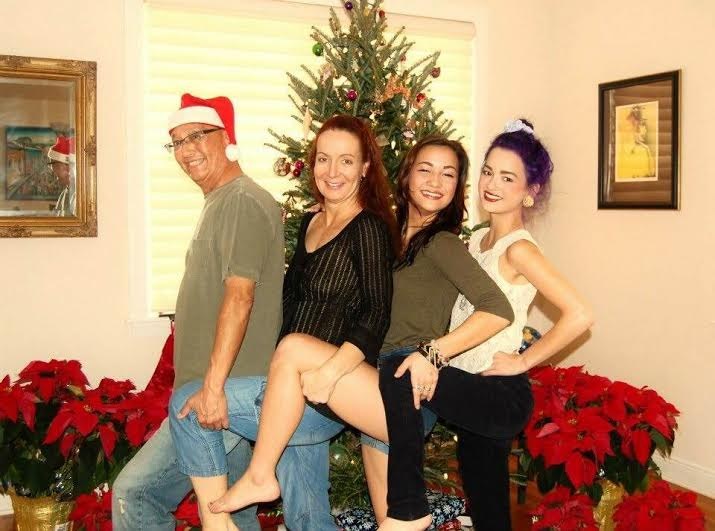 "All of our immediate friends understand our humor so they think it's hilarious," she said. "Not one person who knows us in real life has 'hated'. Everyone who is 'hating' is seeking offense in an obvious joke."
This photo isn't the first time the Yoshidas have participated in a photo shoot together. The family just did a Sailor Moon-themed shoot, Natalie Yoshida said.
Even their dad joined in.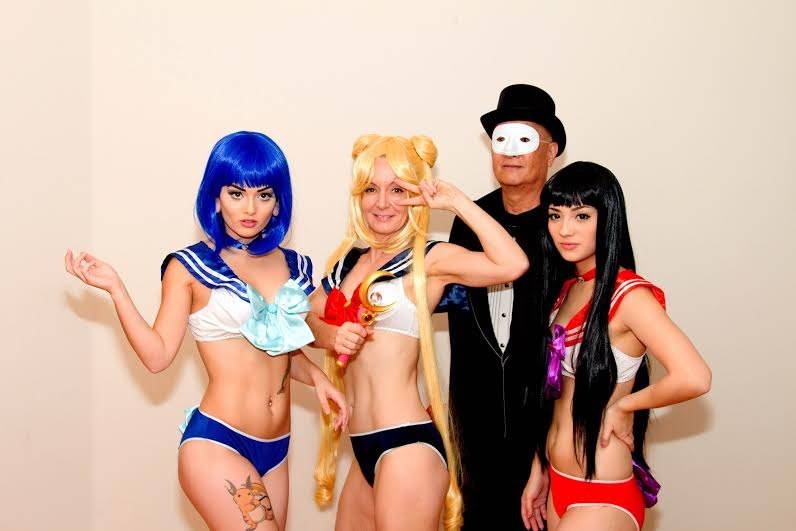 Natalie Yoshida said that the most important thing people should know about her family is they are unique. "We are the Yoshidas and we are weird," she said.