It has been a rough time for fans of whimsical kids clothing line Gymboree. Last year, the company closed 350 stores after filing for bankruptcy.
This week, the brand launched a new ~look~ and style. Gymboree fans — who were devoted to the brand's whimsical style, quality, and price — were pumped to see what was coming.
However, things were very different. Previously, the brand was best known for cutesy matching kids outfits, like this puppy ensemble.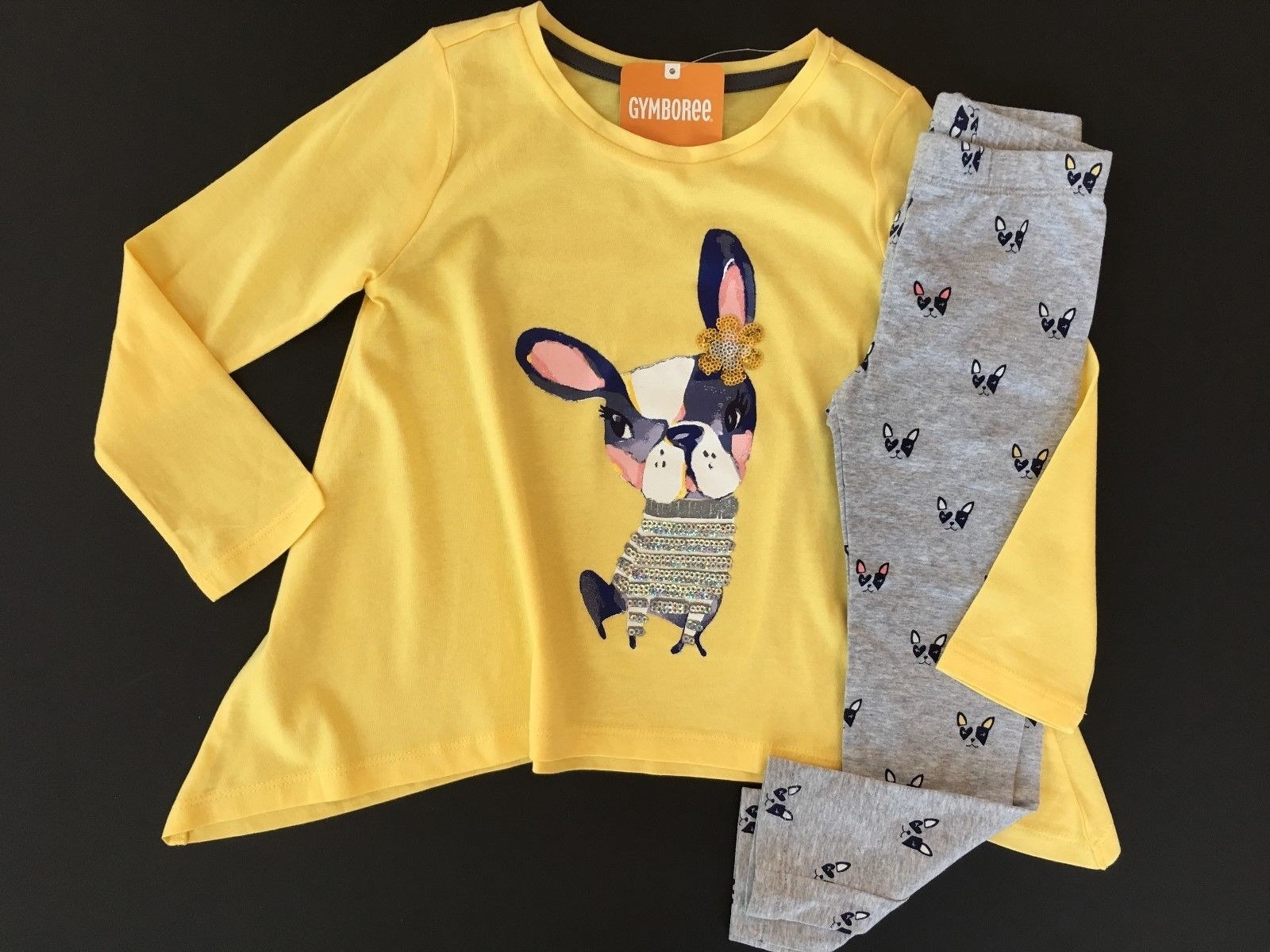 Their new line is different, with more separates and more understated clothing.
CEO Daniel Griesemer told the Wall Street Journal the company wanted to move away from its signature sets into things that could be mixed and matched.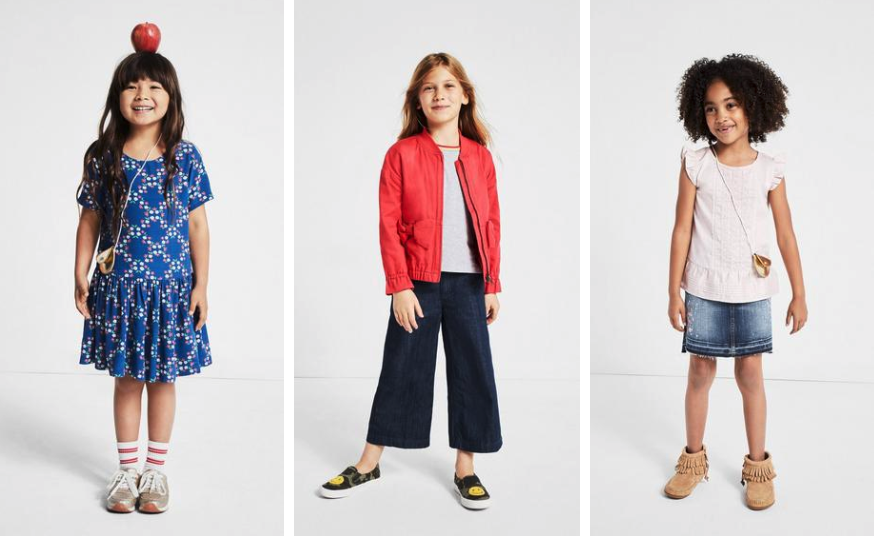 "Moms today grew up shopping at H&M and Forever 21," he said. "They are used to creating their own style."
Fans of the old brand, however, are NOT happy. Furious moms and dads have inundated the brand's social media, calling the new line overpriced and basic.
Many fans said they were very disappointed by the changes.
"What made your clothes so great was a combination of quality and great prints and designs for babies and toddlers. Now you look like another Gap," said one.
Another said the clothing was no longer "special."
"The reasons I loved shopping here, particularly the fun, whimsical, different collections you had, are no more," said one commenter.
Many parents said they felt like the original clothing was special because it was designed to be fun kids clothes, not trying to dress kids up like mini adults or teens.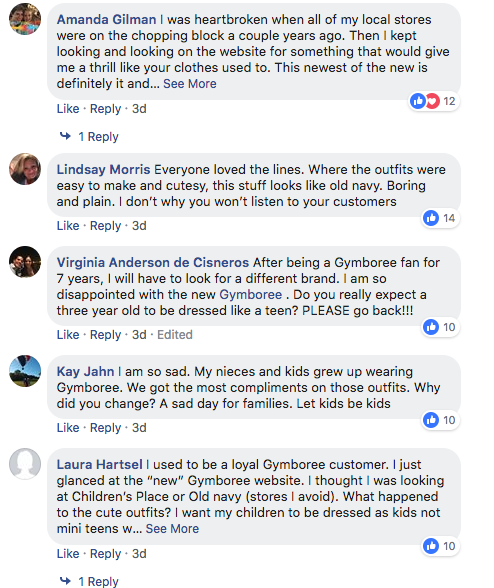 "If we wanted Gap, we'd go to Gap! We want Gymboree! We want embroidered design and beautiful stitching. We want ditzy print leggings that perfectly coordinate with 3 dresses and 4 tops. We want prints that look like kids, not 'little hipsters,'" said one sad fan.
Gymboree has tried to address the concerns by posting a letter from Griesemer on its Facebook page, saying the new clothes are "the first of many new additions."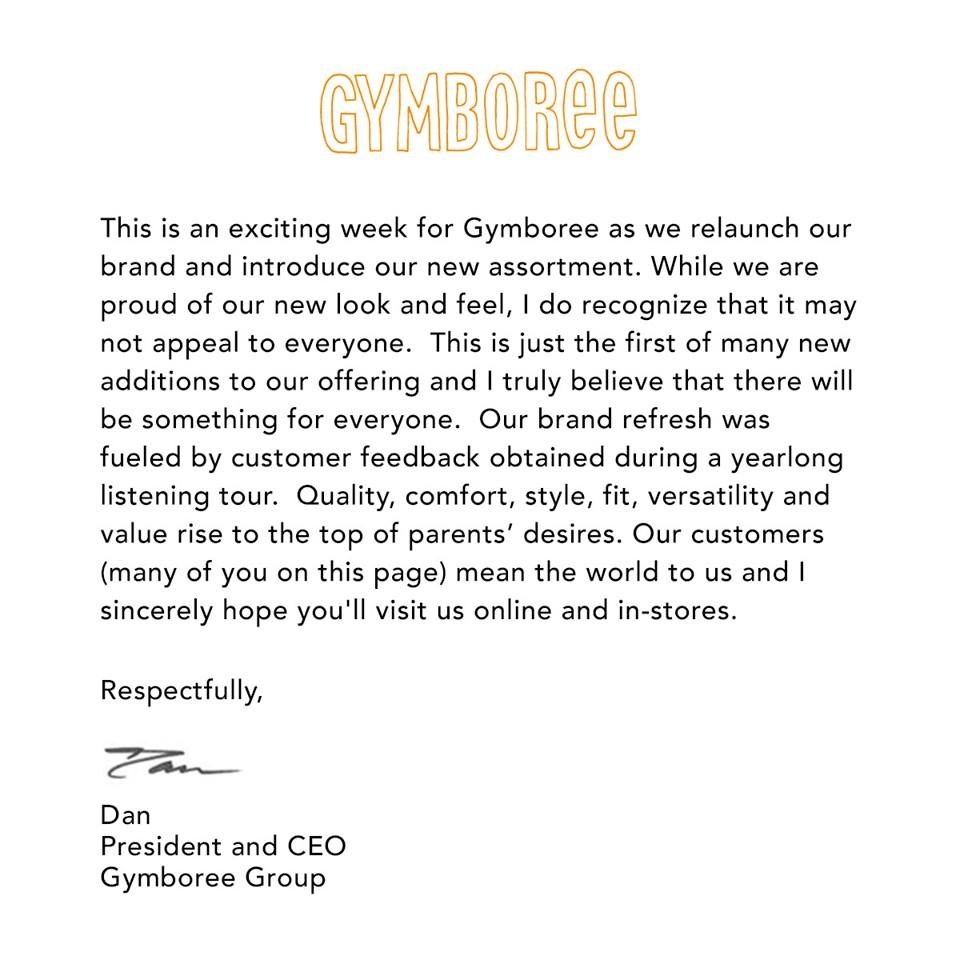 In a statement provided to BuzzFeed News, the company's CEO Daniel Griesemer said while he acknowledges the rebranding "may not appeal to everyone," they are proud of it.
"This has been an exciting week for Gymboree as we relaunch our brand and introduce our new assortment," said Griesemer.
"While we are proud of our new look and feel, I do recognize that it may not appeal to everyone. The overwhelming majority of existing customers as well as new customers have reacted very positively to the relaunch and new clothing line."
But sad parents continue to post photos bemoaning the loss of the brand they once loved.