Hostess announced on Thursday it has teamed up with Sony Pictures to release a Ghostbusters themed Twinkie, complete with green "slime" filling.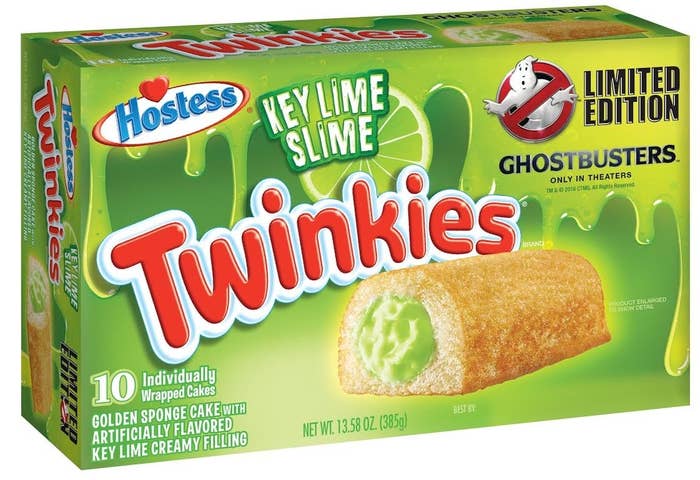 The "slime" is key lime flavor, in case you were wondering.
Hostess said in a press release that it decided to create the ghostly treat in honor of the new, all-female version of the phantasm fighters, whose film is being released on July 15.
The packages feature the "no ghost" sign from the films.
"Just like Twinkies, Ghostbusters has a loyal fan base that has remained passionate for generations," spokeswoman Ellen Copaken said. "We hope fans are just as excited as we are to help bring this incredible franchise to life."
"It's only natural for Hostess to participate in a partnership with Ghostbusters, given the Twinkie's appearance in the original movie," Copaken said.
But people are a little skeptical about the Twinkie's, shall we say, unique color.
Although, one person wrote on Twitter that it didn't taste much different than a normal Twinkie.
The Twinkie isn't the only treat fans can celebrate the film with. Hi-C also launched a reboot of its Ecto-Cooler recently to honor the new movie.