The Governor's Ball, or "GovBall," is a big, annual, three-day music festival held on New York City's Randall's Island. This year, it featured artists like The Killers, Lord Huron, and Beck.
On Sunday, festival-goers were slated to see Kanye West and Death Cab for Cutie perform. But in the morning the festival announced its third day was cancelled due to rain and the possibility of lightning.
The festival organizers said they made the decision to cancel the event because the "safety of fans, artists and crew always comes first."
"We are just as devastated as you," they said.
People were really sad, and aired their grievances online.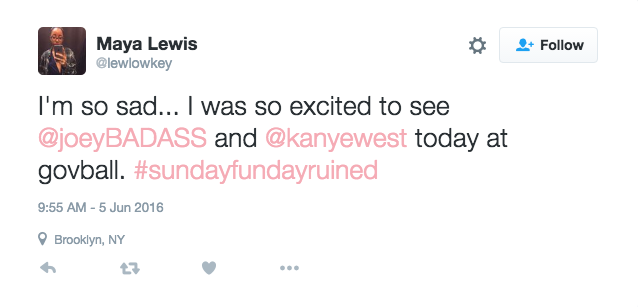 Having to stay in is no fun at all.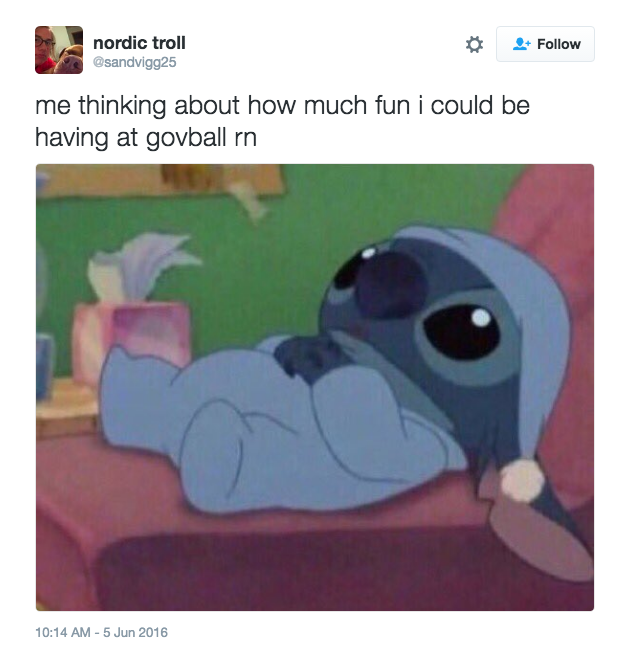 Bummed.

Most people were really sad about missing Kanye.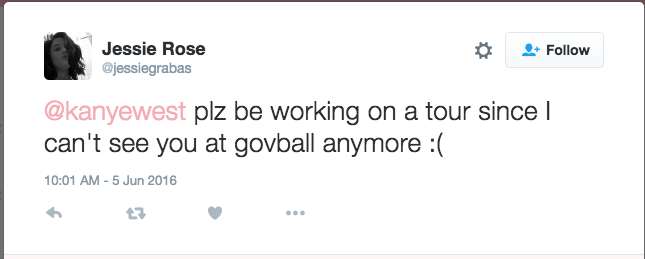 Like, really sad.
Although, some people were feeling pretty smug.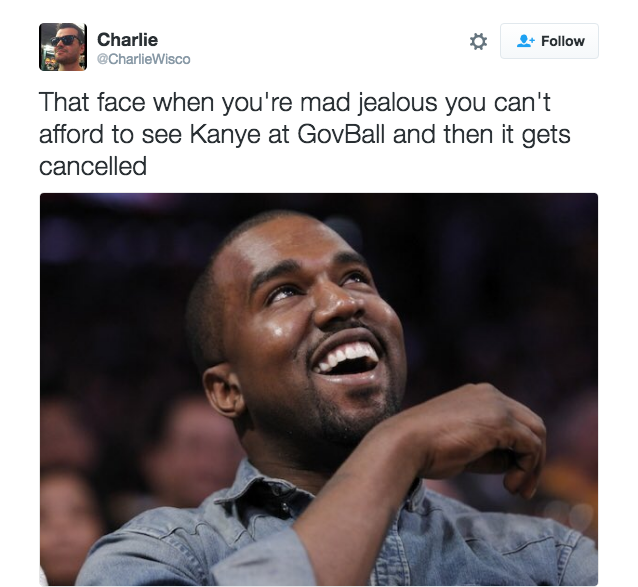 Despite their disappointment, many fans said they didn't hold the cancellation against GovBall.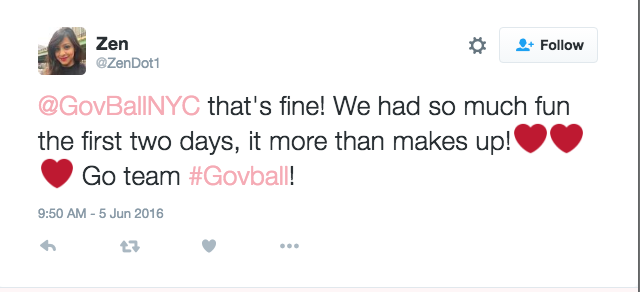 The organizers had reason to be cautious. Just this weekend, dozens of people were injured by a lightning strike at a German music festival.
In March, a 28-year-old woman died after lightning struck her tent at the T-Bois Blues Festival in Louisiana.
GovBall organizers said that one-day ticket holders would receive a full refund, and three-day ticket holders would get a partial refund due to the cancellation.