In a statement on the website of its parent company, Crown Publishing, Rodale said it and Holmgren mutually agreed to "discontinue the publication and promotion" of the cookbook, Tales From a Forager's Kitchen.
Rodale said it took "very seriously the concerns expressed by readers regarding the preparation and cooking of recipes with raw ingredients (mushrooms and elderberries)."
"We are encouraging retailers to return their stock, and we are offering a full refund to consumers who have purchased the book," the publisher said.
Customers who bought the book are encouraged to email foragerskitchen@rodalebooks.com for more information on the refund.
"We are all committed to publishing books that offer reliable and comprehensive guidance about their subjects and we regret the inconvenience to our booksellers and readers," the statement concluded.
Holmgren told BuzzFeed News previously that her book was meant for "adventurous eaters."
Experts interviewed by BuzzFeed News expressed concern over recipes in Holmgren's book that instructed readers to consume raw morel mushrooms, elderberries, and unleached acorns.
Reviewers on Amazon, on which the book has received multiple one-star reviews, also questioned the palatability of a recipe that contained uncooked rice.
Holmgren's website contains the following disclaimer on her recipes:
"While I strive to be 100% accurate, it is solely up to the reader to ensure proper plant identification. Some wild plants are poisonous or can have serious adverse health effects. I am not a health professional, medical doctor, nor a nutritionist. It is up to the reader to verify nutritional information and health benefits with qualified professionals for all edible plants listed in this web site and any published content."
Holmgren didn't return a request for further comment from BuzzFeed News, but she shared the statement from her publisher on her Instagram stories over the weekend. She also removed Instagram posts about the book.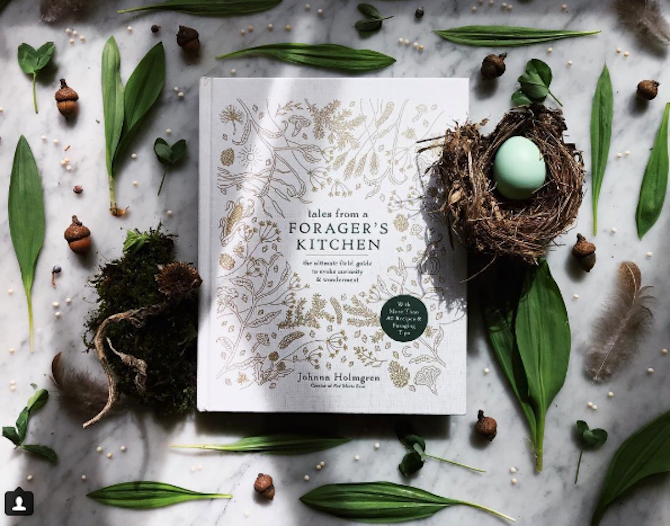 After the controversy came to light last week, a local home store, Foundry Home Goods, canceled a planned event with Holmgren in her hometown of Minneapolis.
The shop's manager, Lillian Egner, told BuzzFeed News that the event was not centered around the book and was canceled because Holmgren had a scheduling conflict.
She said she has not heard from the publisher on whether the book has been recalled.
"Once we hear from the publisher, we'll make that decision and likely be returning the books," she said.
After this article was published, Egner told BuzzFeed News that she had heard from the publisher, and would no longer be selling the book.