On Tuesday, President Donald Trump and first lady Melania Trump departed the White House to visit Texas, which has been devastated by flooding from Tropical Storm Harvey.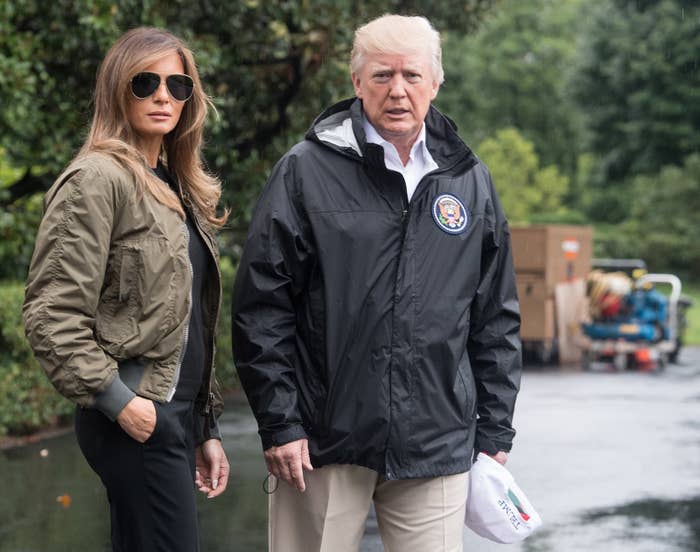 The first lady rocked stilettos, a bomber jacket, and aviator sunglasses as she got on Marine One for the trip.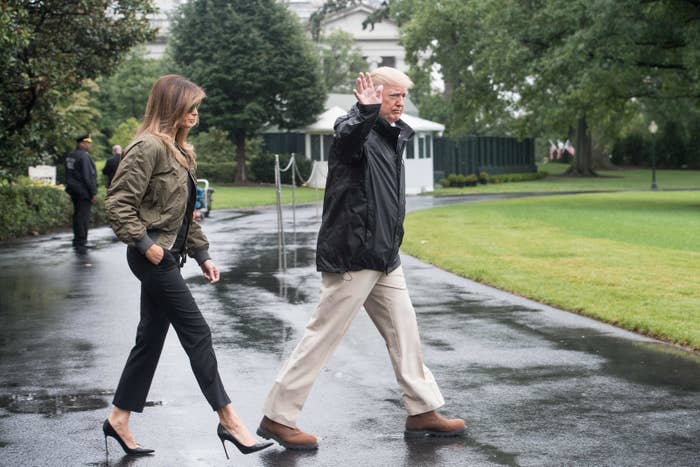 A White House aide also helpfully carried the first couple's bags, which appear to be Louis Vuitton, onto the chopper.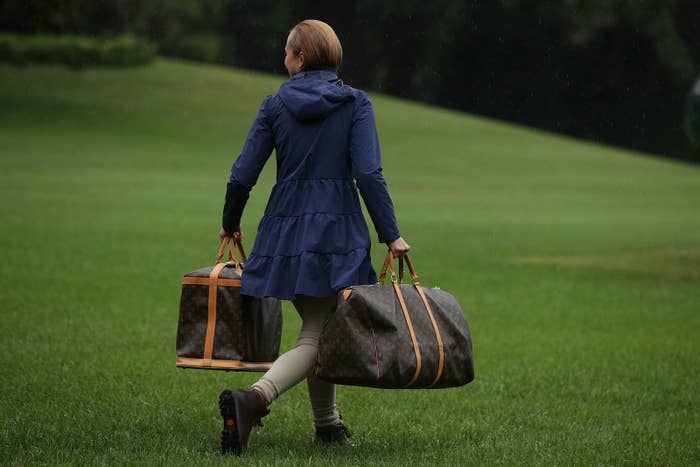 People on Twitter soon began to lose it over the fact that the first lady wore high heels on the trip.
Some criticized her as being "out of touch."
"What was your first clue that this Texas trip was to be nothing more than a fake, useless photo op? Was it Melania's six-inch spike heels?" said one person.
Other people just trolled the first couple. "Louis Vuitton luggage is a must for visiting a hurricane-ravaged state."
They said she was "ready to wade!"
She immediately became a meme, of course.
Oh jeez.
Some wondered if she was taking fashion inspo from a former veep.
Trump supporters, though, criticized those blasting the first lady's footwear, saying it is a nonissue.
The first lady's spokesperson, Stephanie Grisham, also criticized the haters on Twitter.
By the time the Trumps landed in Texas, Melania had changed into a black "FLOTUS" hat, a ponytail...
And some tennis shoes. Take that, haters!
If you've been impacted by the storm in Texas or have a tip about rescue, relief, government, or aid efforts, call the BuzzFeed News tipline at (646) 589-8598. Find us on Signal, email, SecureDrop, and more here.