Blair Braverman is a journalist, author, and a dogsledder who lives in northern Wisconsin. She and her husband, Quince Mountain, live with 21(!) Alaskan huskies on a farm.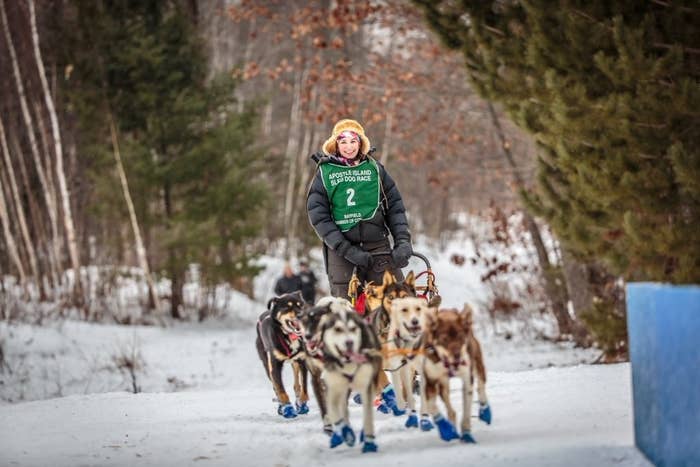 One of her pups, four-year-old Flame, is "obsessed with cuddles and attention," Braverman told BuzzFeed News. Flame races on Braverman's team along with her dad and siblings.
The couple also raises chickens, and so Braverman said they needed to teach their dogs, like Flame, how to interact safely with the chicks on the farm.
So, Braverman and her husband began to "chicken train" Flame to ensure she could peacefully co-exist with her feathered family members. Braverman documented the whole training on Twitter.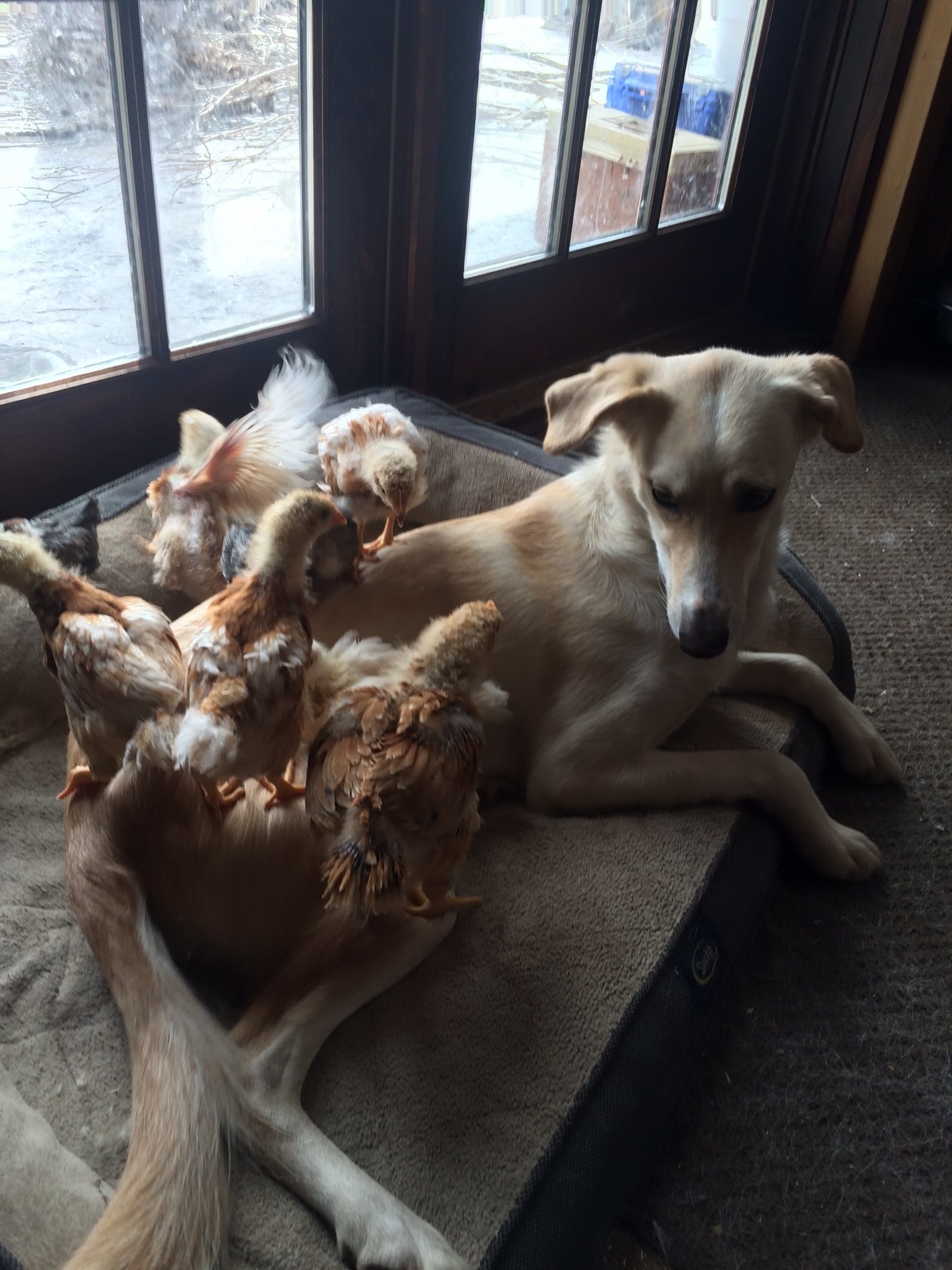 At first, Flame wasn't a huge fan of the whole thing.
Eventually, Flame let the chicks, cautiously, on her back.
As Flame became more and more interested in the chicks, Braverman said they realized Flame had claimed them as her babies. She wanted to be a chicken mama, because she had never had puppies of her own. 💔
OMG ❤️❤️❤️❤️❤️❤️❤️❤️❤️❤️❤️❤️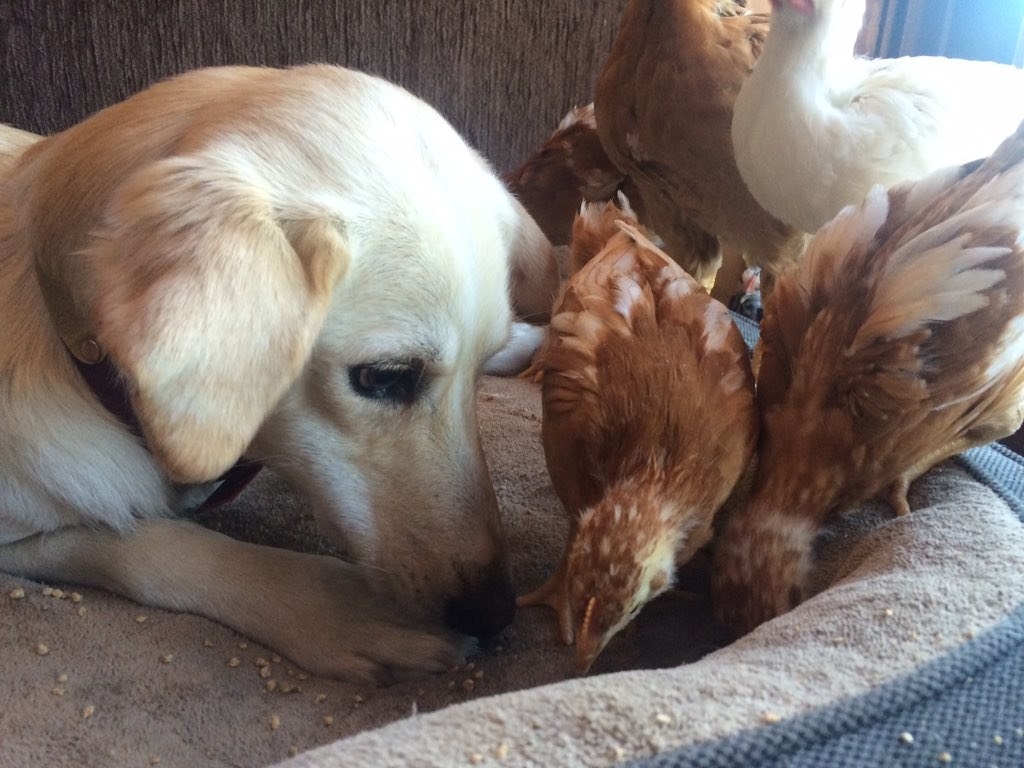 The best mama EVER.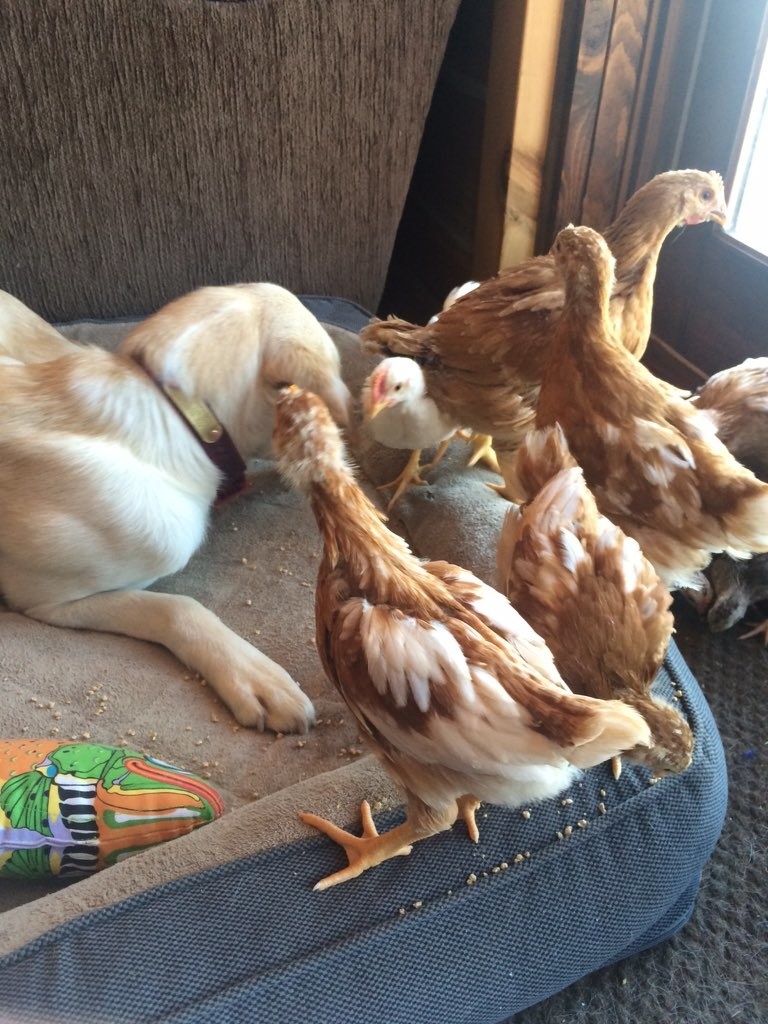 People on Twitter totally fell in love with Flame and her new gaggle of chickies.
They said it was "adorable."
It really made people's days!
"It's things like this why I have a Twitter account," one person said.
Braverman said having the chicks has been great for Flame.
"She can be a bit of a loner with the other dogs, so maybe now she's found her tribe," she said.
She said she is glad that her story has warmed so many people's hearts.
"It makes me happy to see people getting to know and love the dogs individually and learning more about the sport," she said.