Woman Who Duct Taped Dog's Mouth Shut Found Guilty Of Animal Cruelty
The picture sparked massive online outrage and investigations in three states.
A North Carolina woman who sparked online outrage after posting a picture of her dog with its muzzle taped shut has been found guilty of animal cruelty.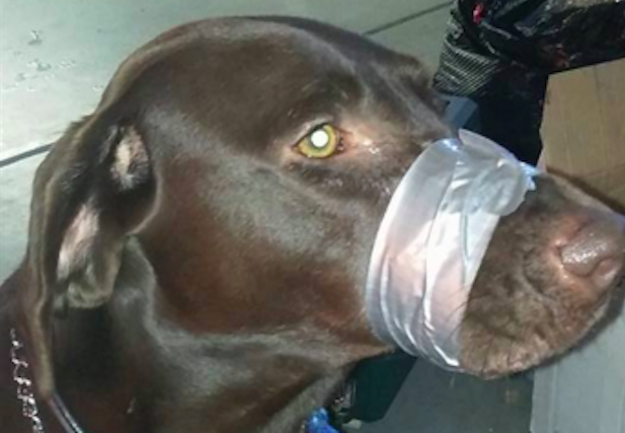 Katharine Lemansky, aka Katie Brown, was charged in November with misdemeanor animal cruelty after South Daytona, Florida, police tracked her down in North Carolina.
Lemansky was sentenced by a judge Friday to a year of supervised probation, but the sentence was suspended. She was also ordered to pay court fees, local media reported.
Lemansky posted the photo of the dog last year with duct tape around its muzzle. The caption read, "This is what happens when you dont shut up!!!"
The photo soon blew up on Facebook and was shared nearly 400,000 times before being deleted.
Lemansky also posted a few other times to defend her actions, saying her point had been "made."

Angry users noticed that the woman had appeared to reside at times in both South Daytona, Florida, and Avon, Connecticut, and began flooding local law enforcement with messages and calls.
People were absolutely despondent about the apparent abuse of the pup. "All eyes on you right now. Please do not let America down," one user wrote to the South Daytona police.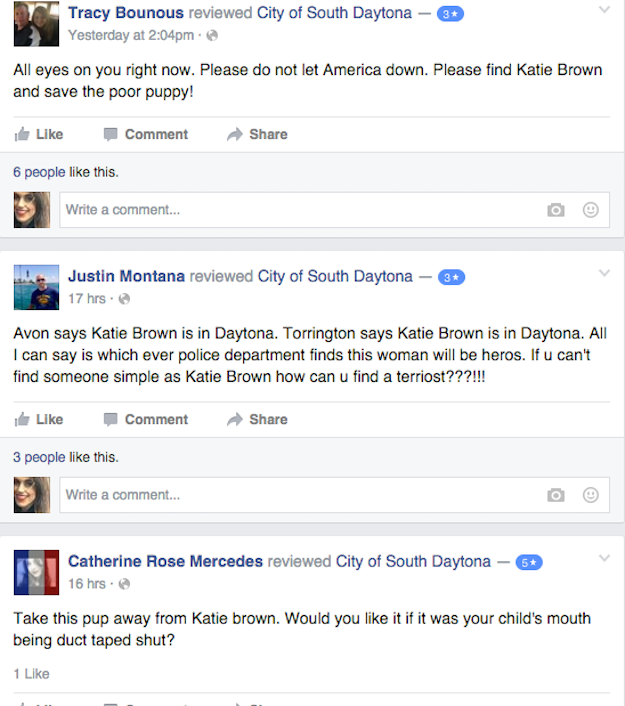 In fact, so many people contacted the South Daytona Police Department that the officers wrote it was tying up their emergency line.
And in Connecticut, a local animal control department wrote the flood of emails crashed their inbox.
But the South Daytona police finally located Lemansky in the city of Cary.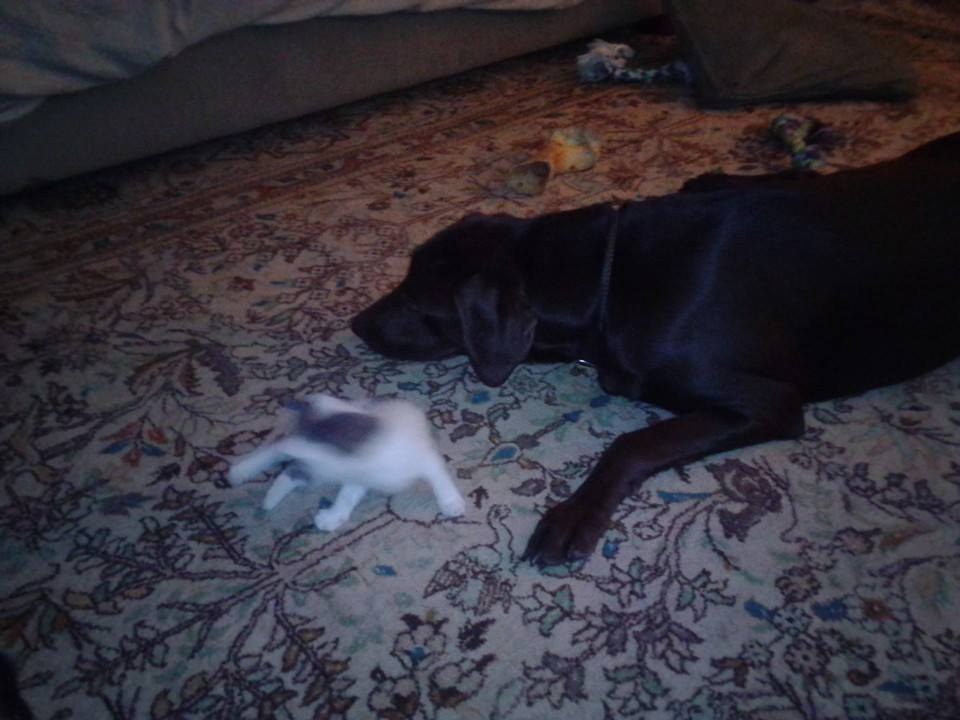 The city said on Facebook that its police officers had worked with local police in the city to bring Lemansky to justice.
As for the dog? Police said it is OK.
"The dog is fine and there were no signs of injury," officials said.