This is 20-year-old Edison Fontanilla from California and his 1-year-old Samoyed puppy Kygo.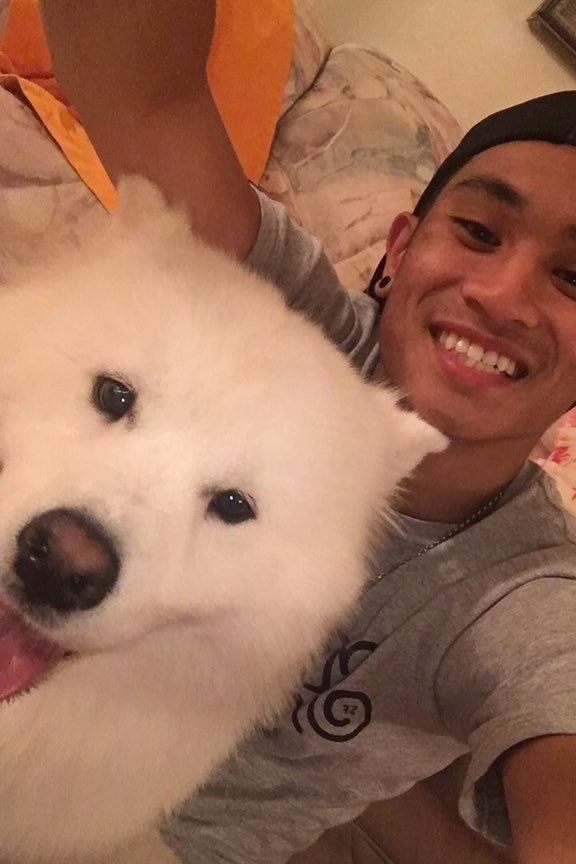 Fontanilla told BuzzFeed News that Kygo is "a young and energetic pup."
"He is very, very nice and loves the attention he gets from people. He loves having conversations with my family and I," Fontanilla said.
Fontanilla said that although Kygo is totally a family dog, he and the pup have a "very tight bond."
"I am the one who raised him," Fontanilla said. "I potty-trained him and taught him all his manners and also taught him all the little tricks he knows how to do."
He added: "But although he listens to me the most when it comes to commands, he is no doubt a complete family dog. I can tell that he loves each and everyone in my family equally, as we all take care of him. He is literally the baby in the family."
Recently, Fontanilla and his some of his family went on a trip to the Philippines. Kygo stayed behind with Fontanilla's older sister.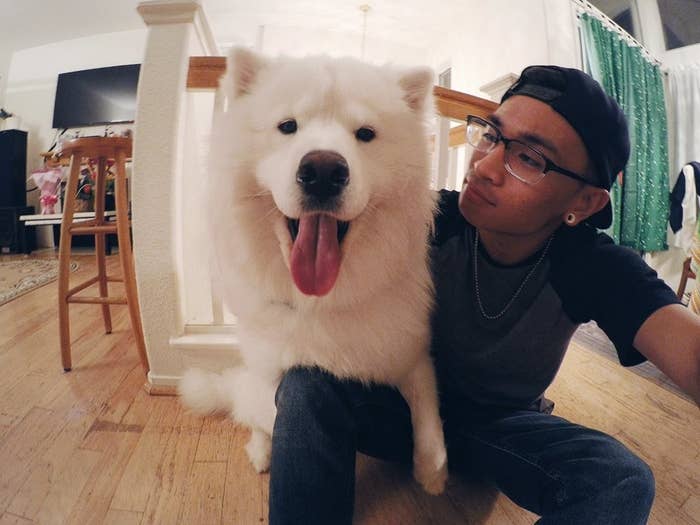 "He [had not] seen us for about three weeks and [it was] the longest he's been alone," he said.
The family of course missed their pupper while they were away, so Fontanilla's mom suggested they FaceTime him. At first, Kygo seemed a little confused.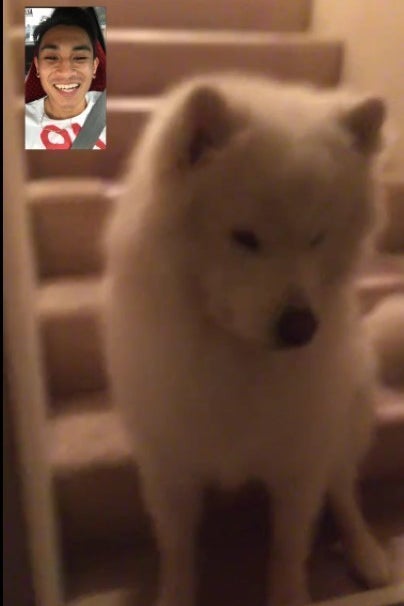 But then Kygo got it, and OMG LOOK AT HIS FACE.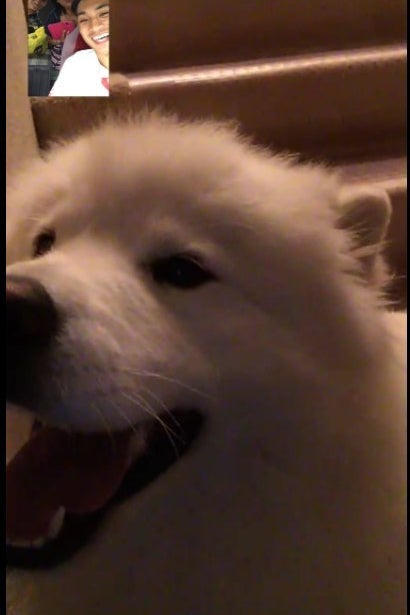 The pictures made Fontanilla and his family so happy, he decided to share them with his friends on Twitter. They have since been retweeted over 25,000 times.
Of course, no one could handle it.
"Why did God bless us with dogs?" one person said.
Fontanilla said he's enjoyed all the replies to the pics and many of the responses made him laugh.
Good boy, Kygo!