Everyone was pretty shook this week when rumors began flying that Donald Trump Jr., the president's son and a married father of five, had an affair a few years ago with Aubrey O'Day, the former Danity Kane singer and Celebrity Apprentice star.
Lucky for those interested, O'Day posts on Twitter and Instagram a lot — and she hasn't been shy with hints about the relationship either. In 2013, she released a breakup track called "DJT," which she told fans was about her ex.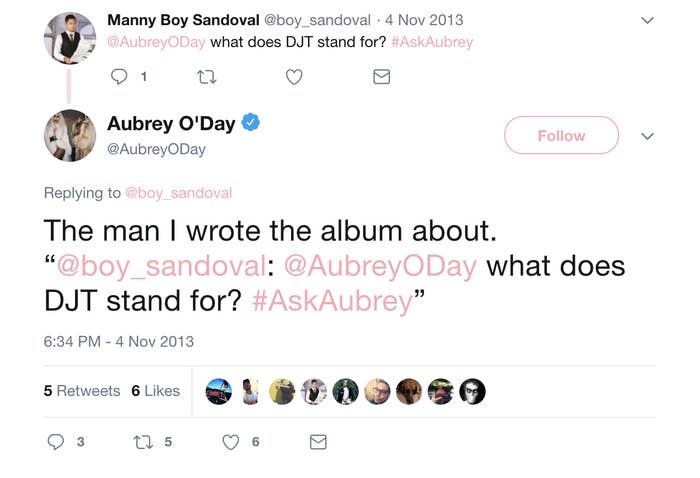 Since I'm a journalist*, I did a deep dive through O'Day's ~showstoppin'~ social media accounts to see what evidence I could find of this alleged ~damaged~ relationship. Here, in order, is everything I found from that time.
*Yes, I DO get paid for this!!!!
According to Us Weekly, O'Day and Trump began their affair in the end of 2011 after meeting on the set of Season 5 of The Celebrity Apprentice. In November 2011, O'Day hinted she was happy and in luuuvv.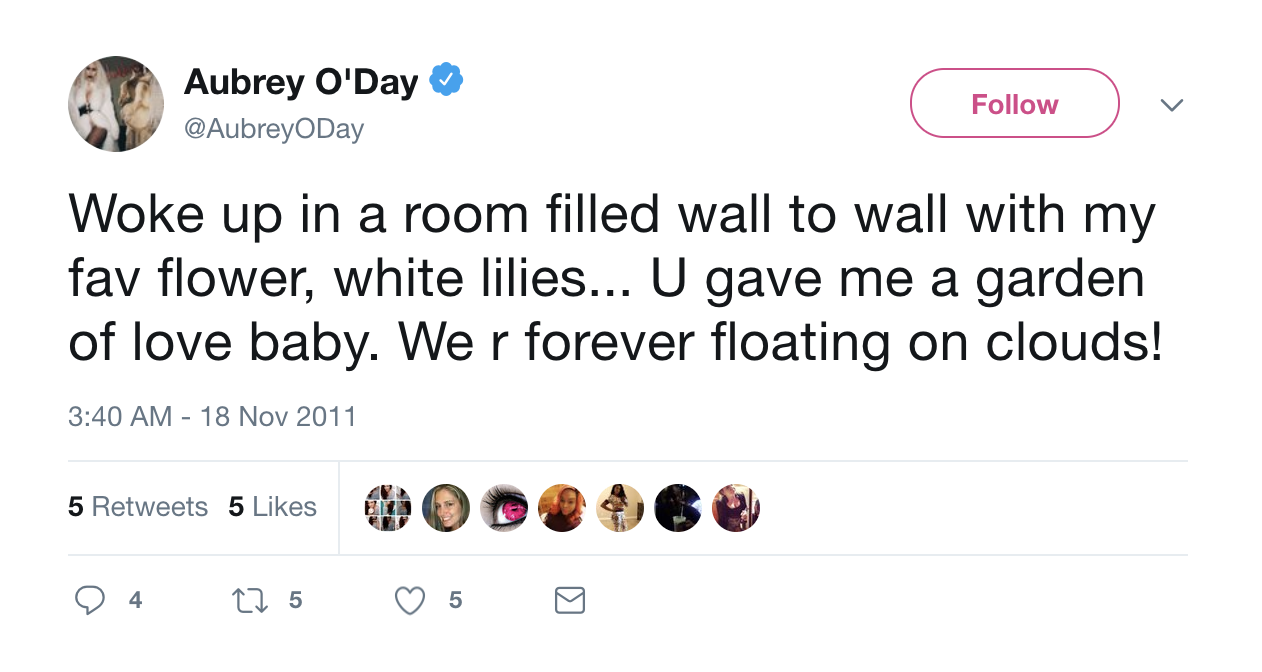 Although, whoever her lover was, she tweeted things that indicated she was feeling doubts.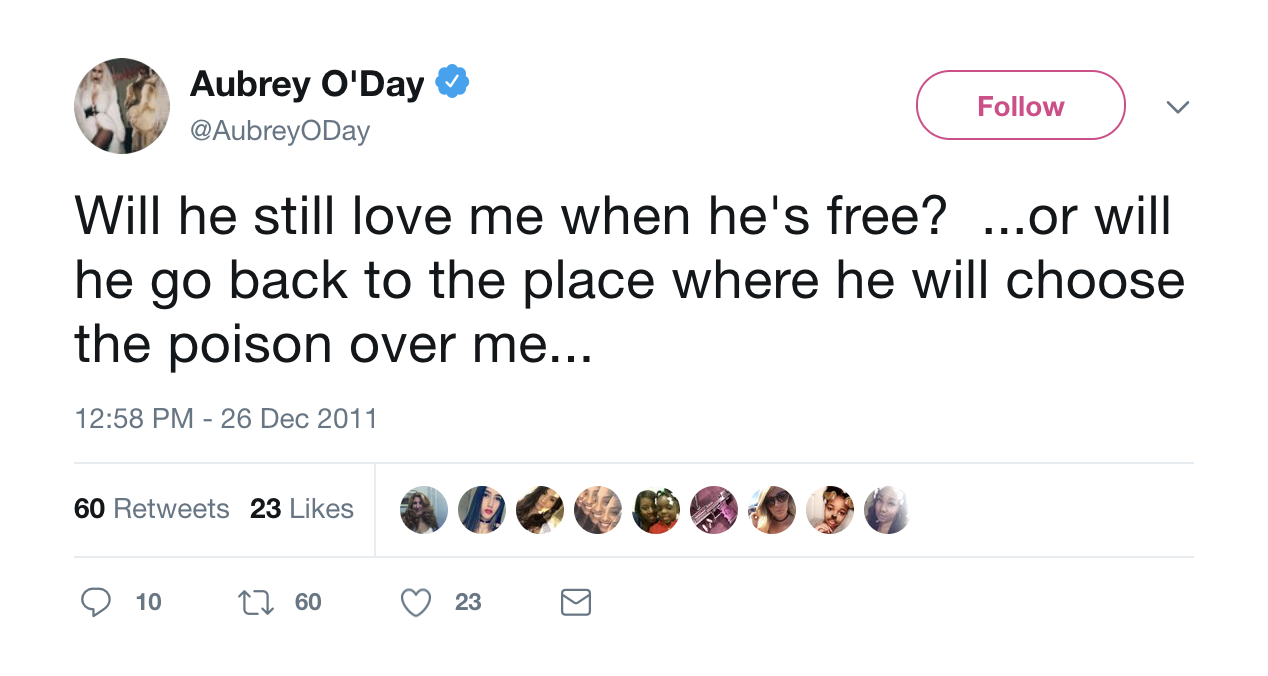 However, by Christmas, she posted a photo from her relationship. "My mans Xmas tree. The babe made me a magical tree!" she commented with this TwitPic (aw so quaint).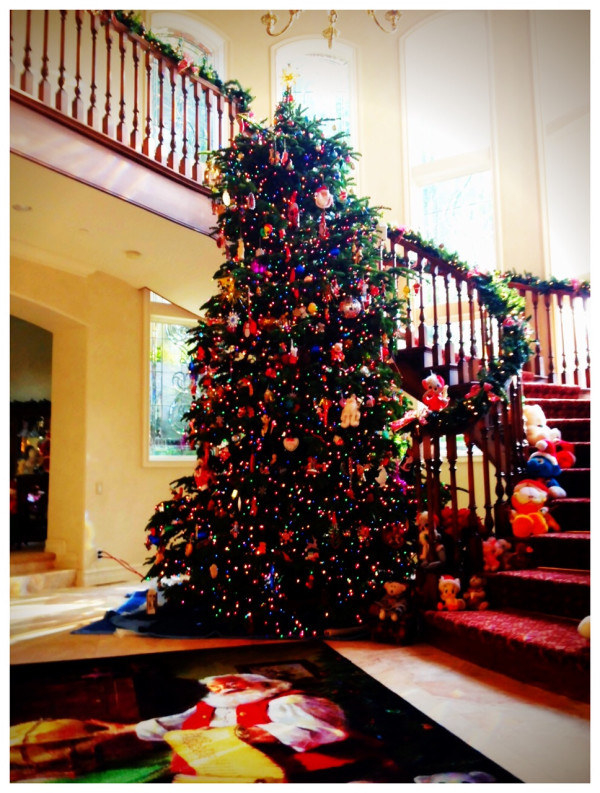 In March 2012, she posted another picture of her and her boo's "True Love Feet." Um, cute?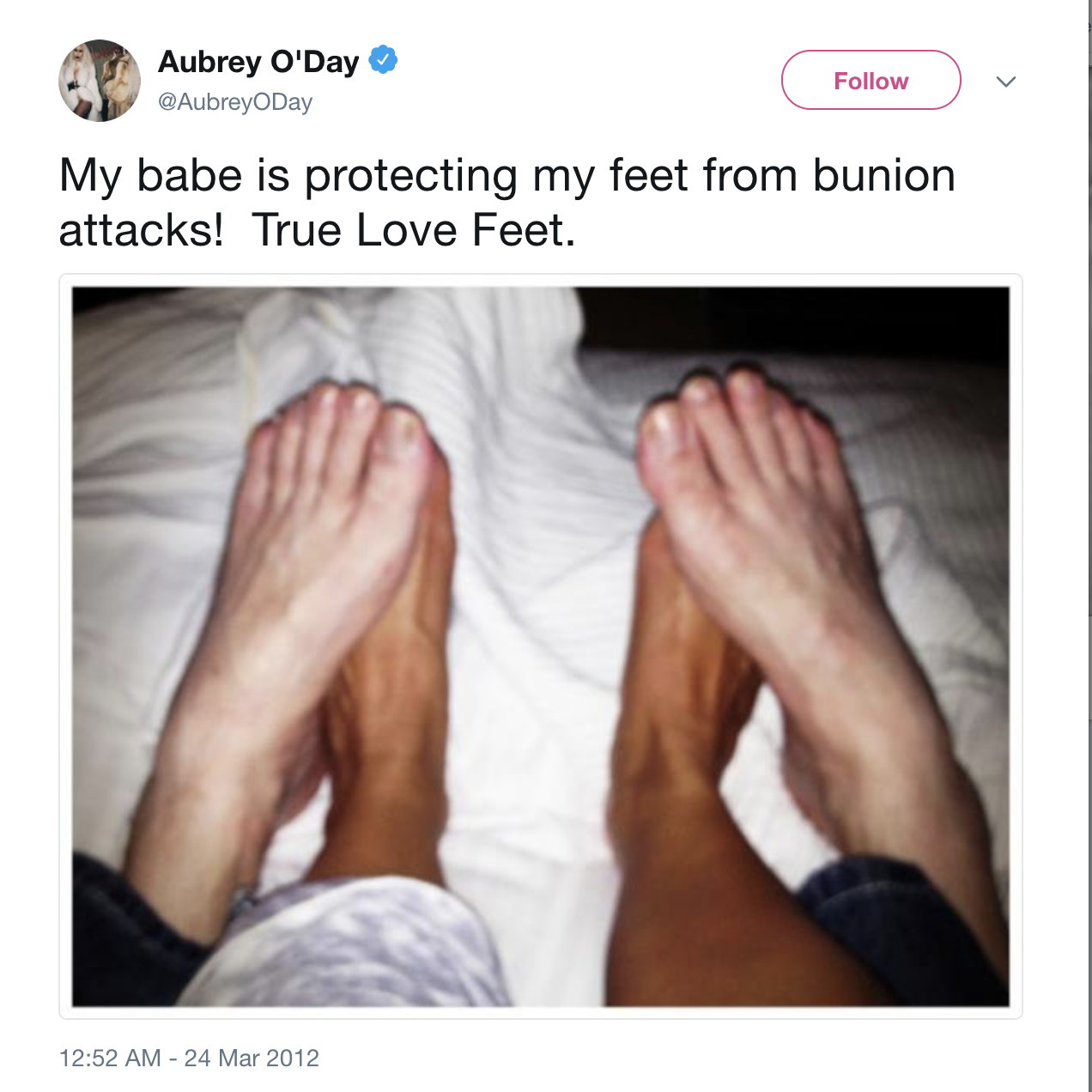 And seemed to be pretty sprung.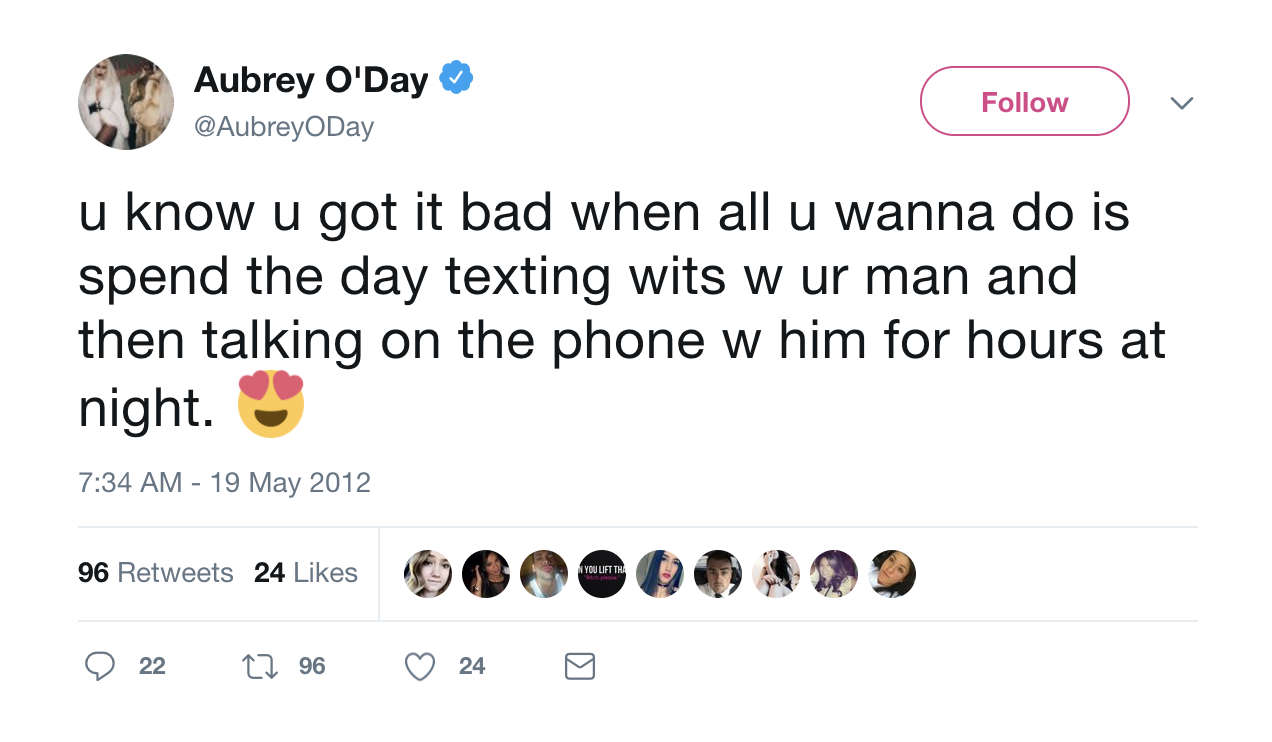 Through the spring and summer of that year, O'Day continued to post sexy snaps featuring her often-talked-about, but never actually photographed, man.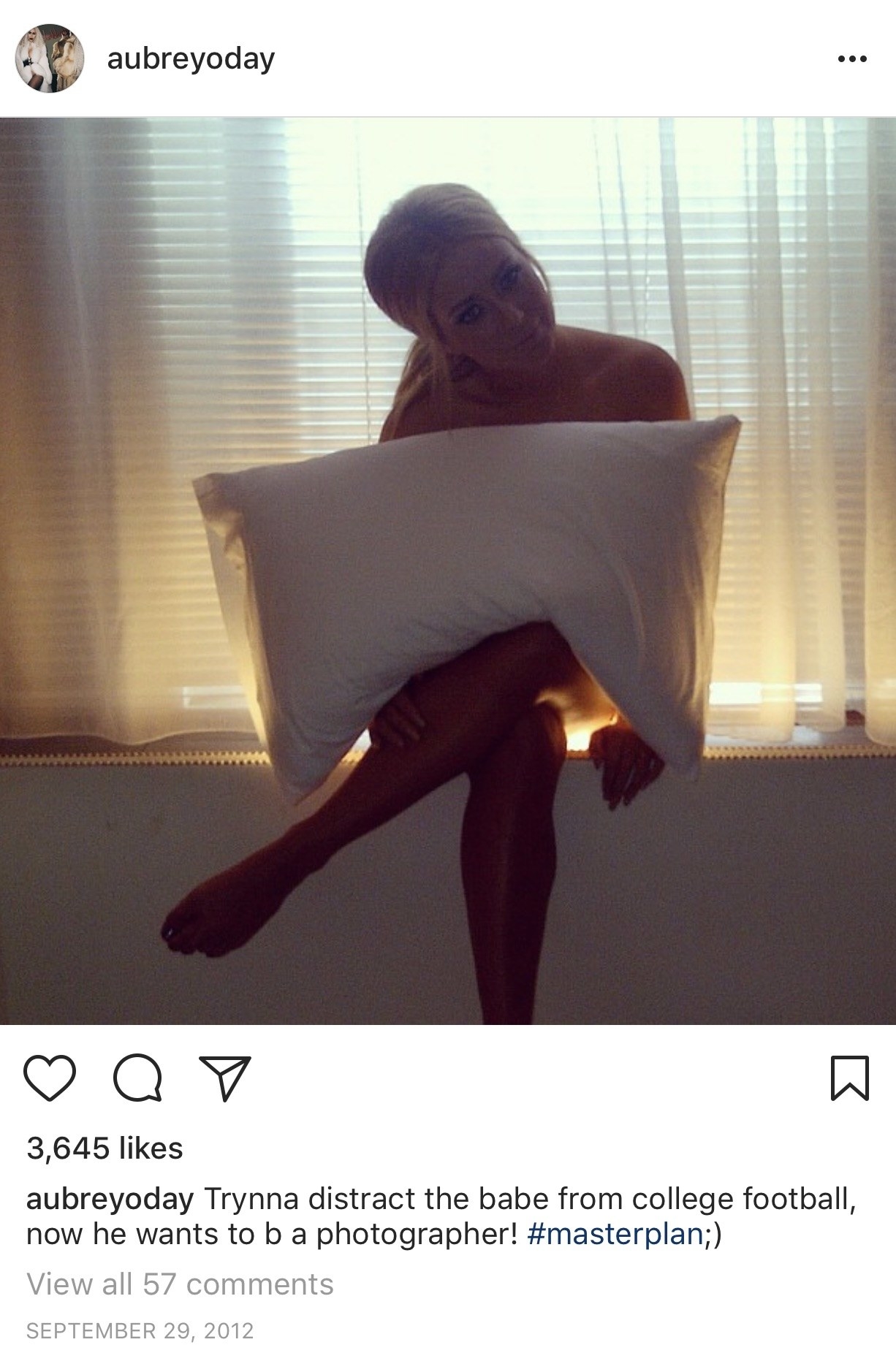 She did say that he was nerdy, however.
And took her on "romantic getaways! #sex"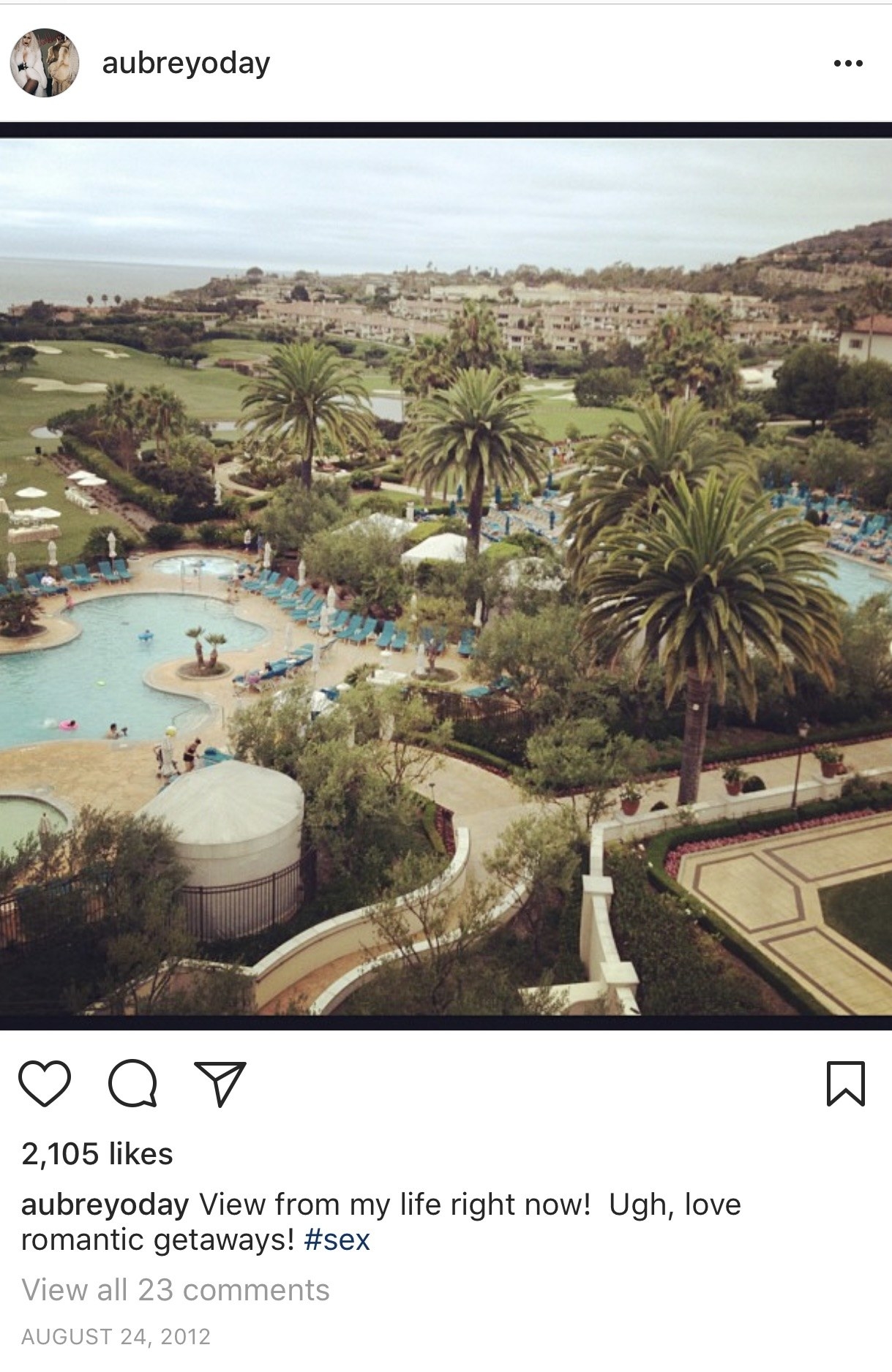 She also tweeted multiple times about staying at "the Trump," presumably the Trump International Hotel and Tower in New York.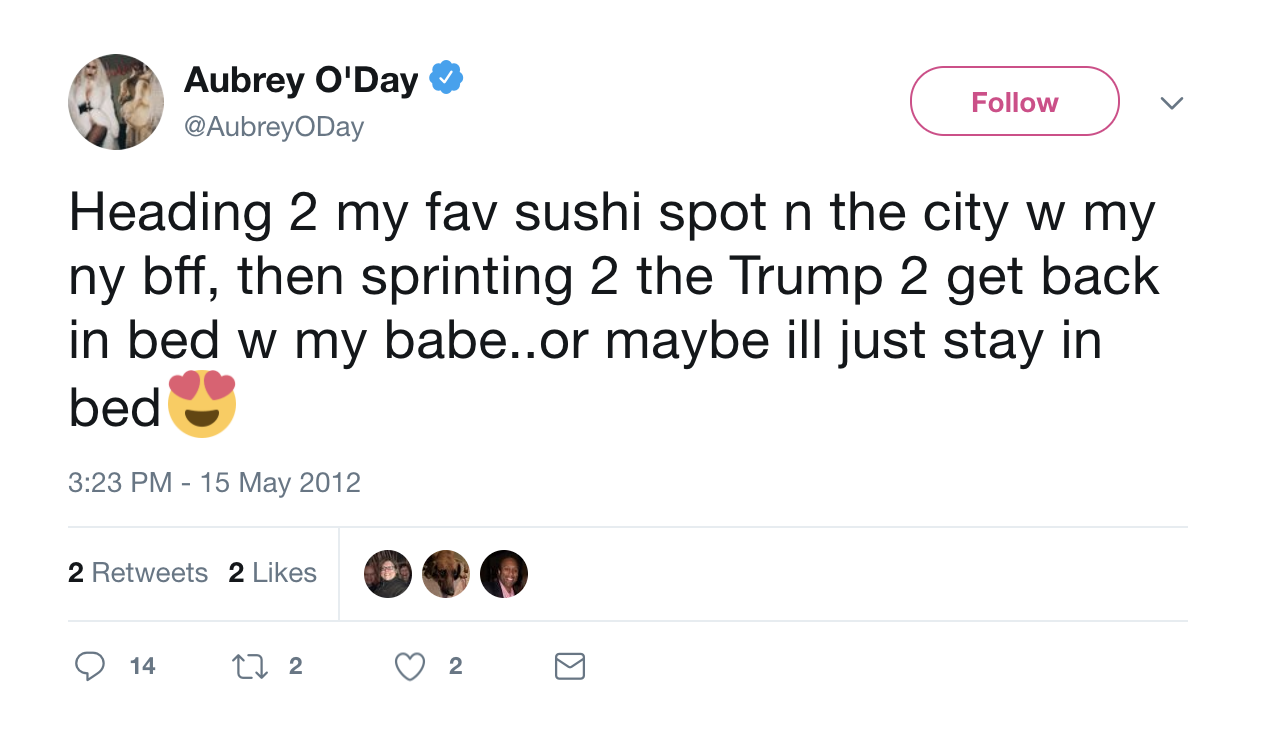 In fact, she said she stayed there so often, she had "hommies [sic]" who gave her the scoop on "enemy creatures" there.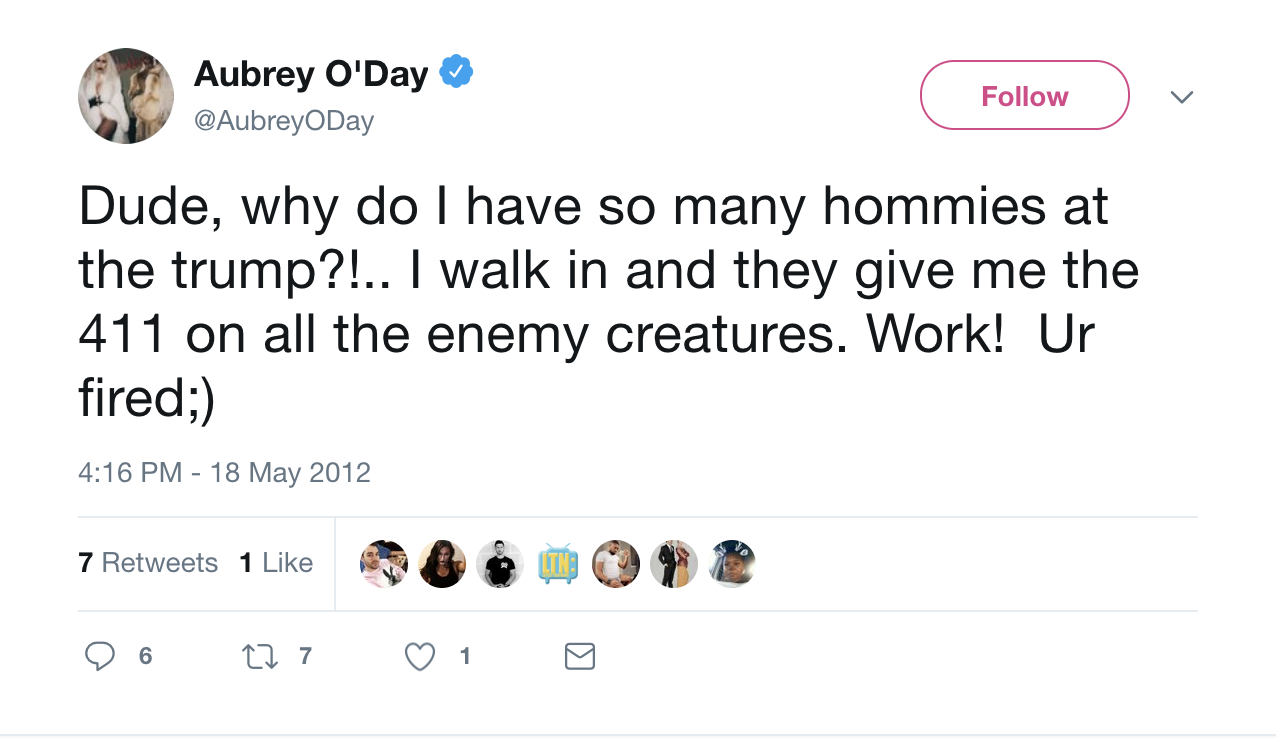 Of course, her fans wanted to know who her mystery guy was. But O'Day said, "... he likes us to remain private."

As the show aired in the spring, O'Day tweeted often about the Trumps. When she was booted in May, she didn't seem that torn up.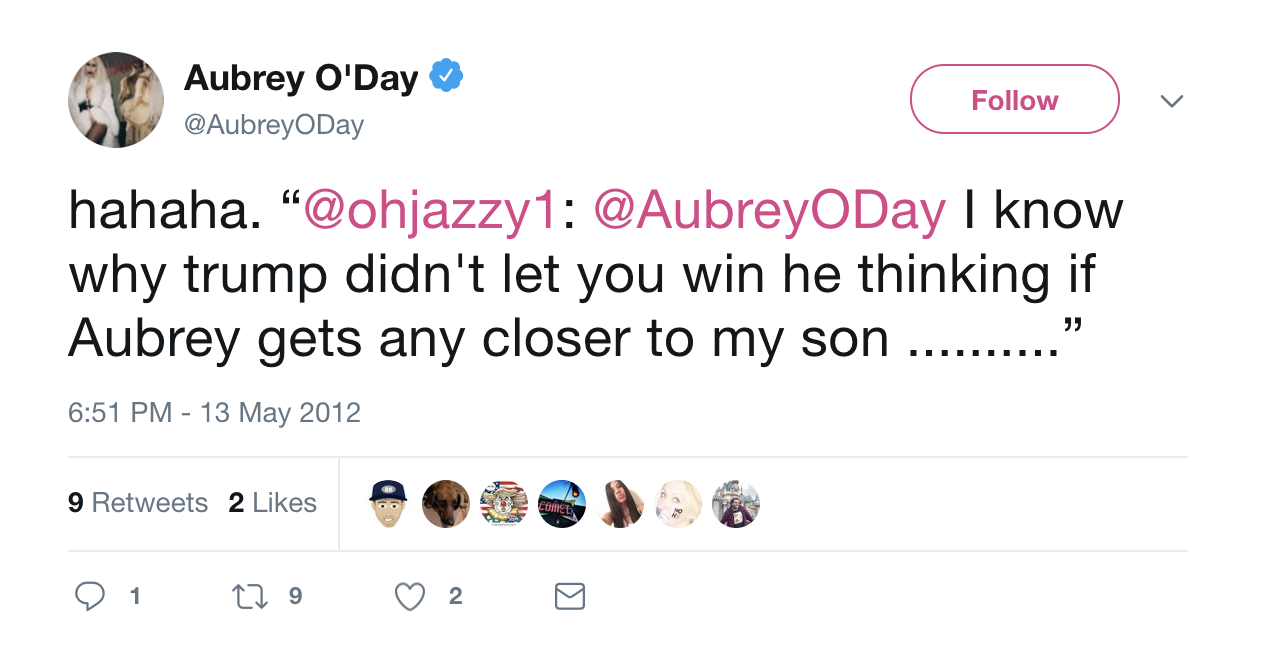 And she confirmed someone made a "move" on her during the show.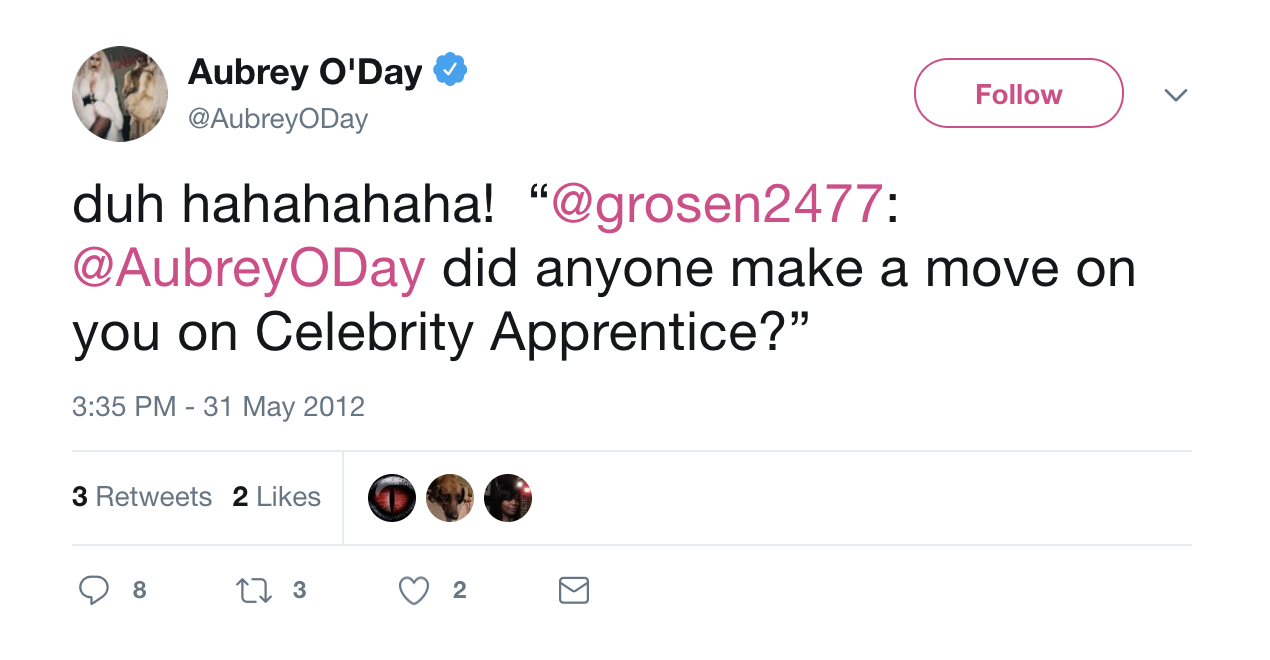 Also, this 👀.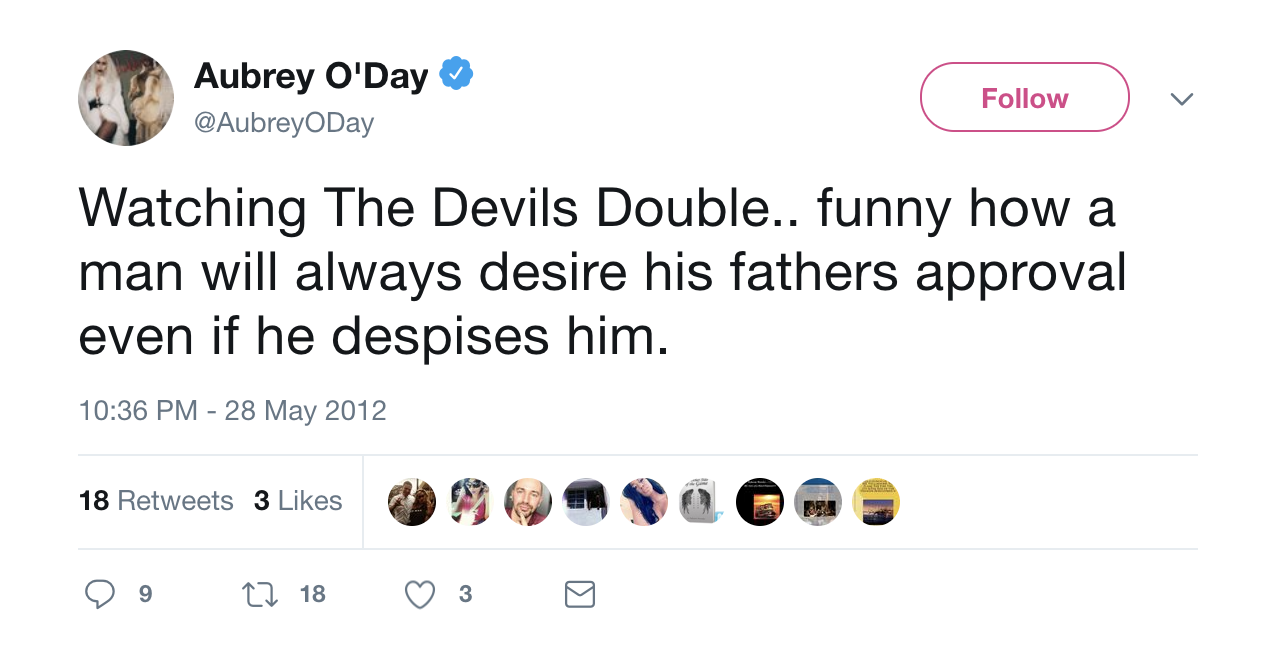 By the summer, though, trouble was brewing. O'Day's relationship seemed to be on the rocks.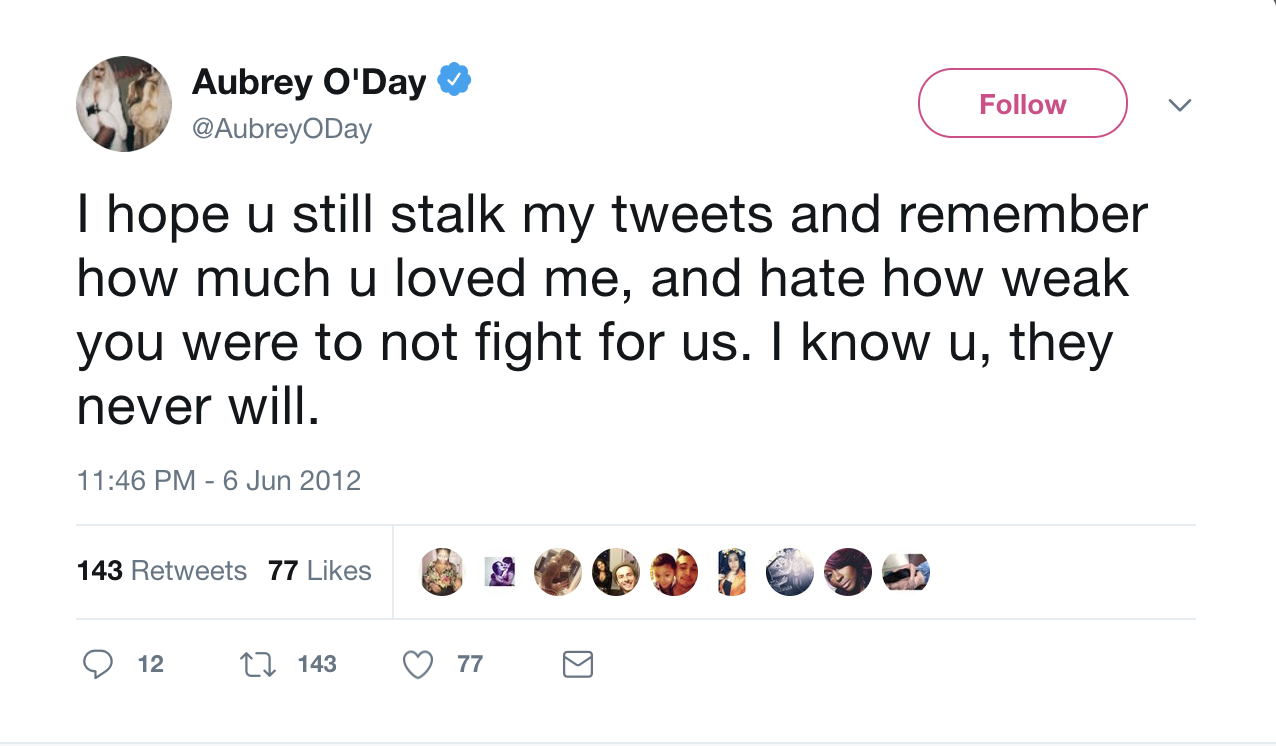 And she posted a lot of sad instas.
There were A LOT of vague-grams.
:(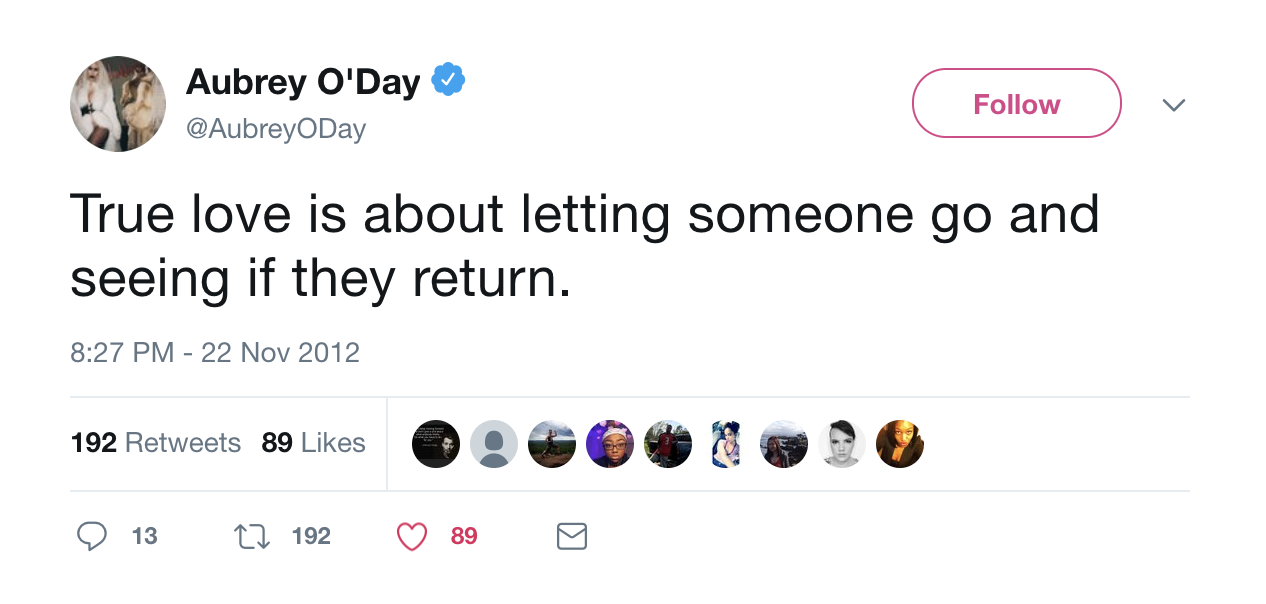 She also threw some shade at the Trump family in general.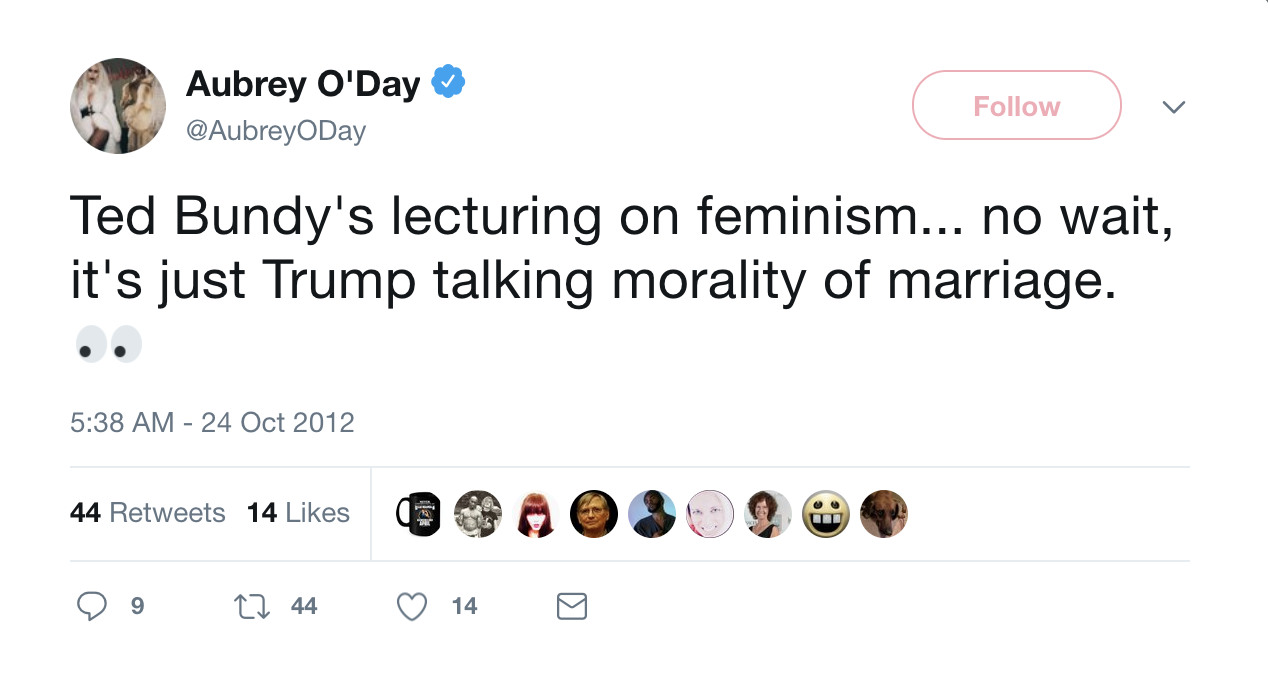 👀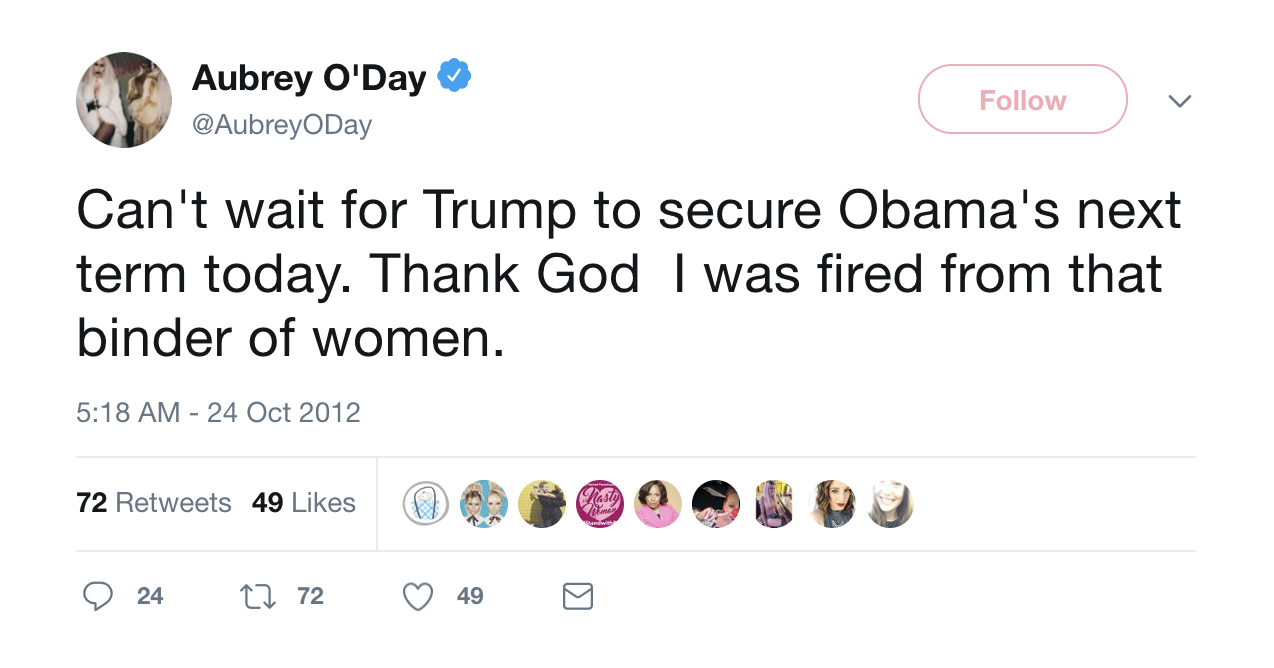 In 2013, she released her EP, featuring the song "DJT." "I hate you for letting our love die," she sang.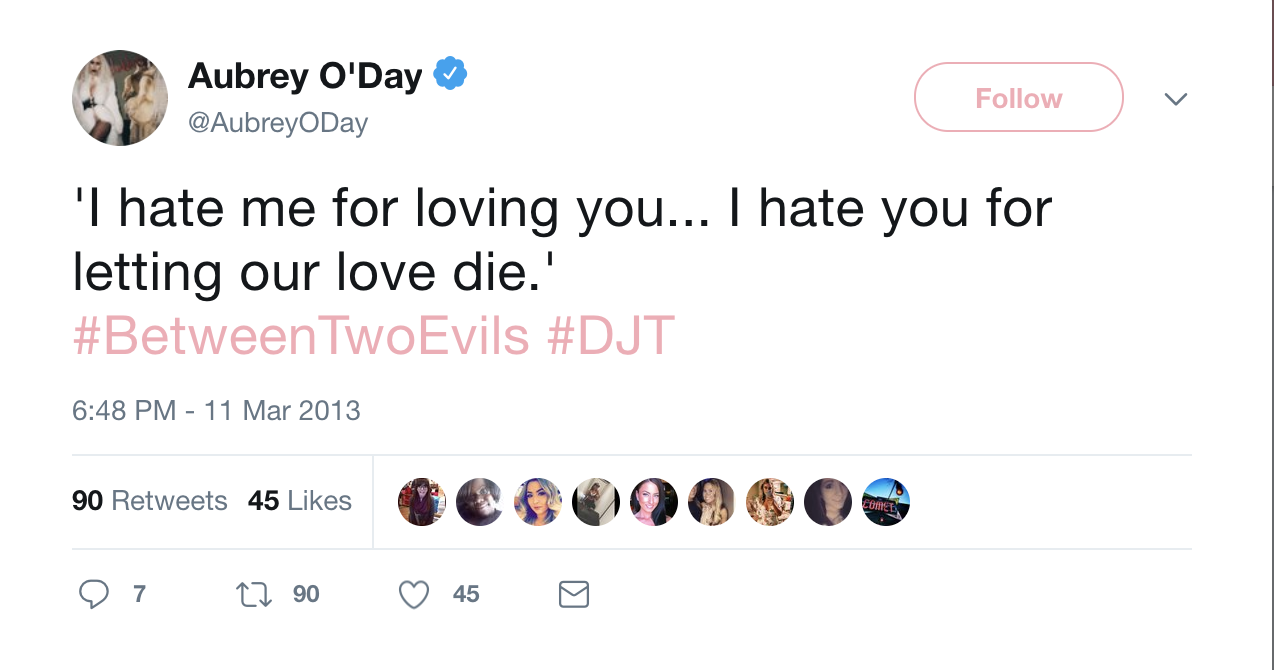 On Tuesday, O'Day posted an Instagram picture amid all the rumors, which some saw as a diss to the first family. "I'm only interested in the things money can't buy," she wrote.