A Group Of Sorority Girls Are Fighting Back Against People Who Think They Are "Spoiled" Partiers
"Society says sorority girls are tall, blonde, and perfect, but I am who I am."
Sorority girls have been getting a bad rap in the media lately. Like the sisters of Alpha Phi at the University of Alabama, who were trashed for a recruitment video that went viral.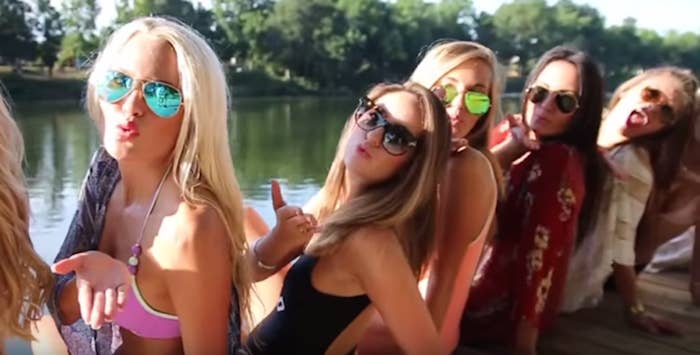 The video caused a firestorm last year after it was called "worse for women than Donald Trump" by an opinion writer.
Or the sisters of Alpha Chi Omega at Arizona State, who really pissed people off for some reason when they were caught taking selfies during a baseball game.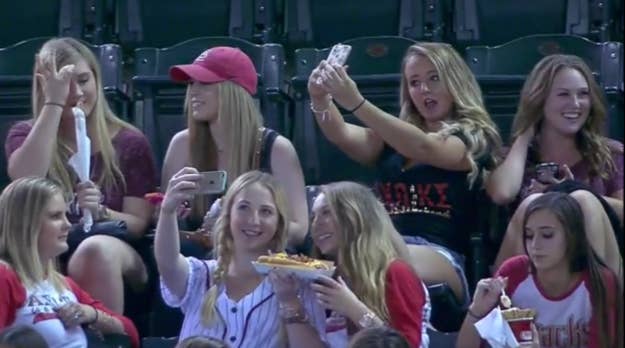 And recently, the Delta Gamma sorority at the University of Miami has been in the news for their bikini-clad recruitment video, which has been called "outrageous" and a sign of the "impending apocalypse."
But now, one sorority is trying to fight the negative stereotypes against Greek sisterhood. They have released a photo series to try and highlight all of the amazing things their members do that make them anything but a stereotype.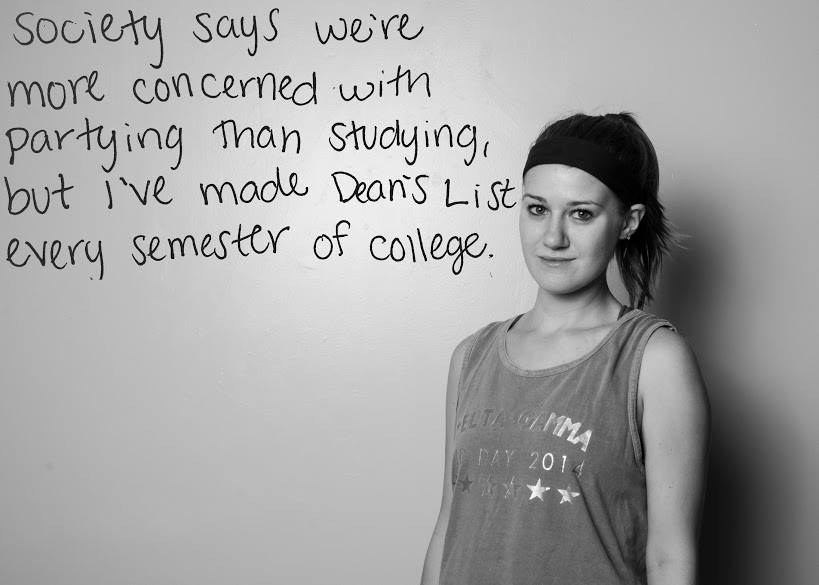 The sisters of Delta Gamma at Ohio University had the idea for the shoot after seeing a few other sororities do similar projects, senior member Elizabeth Harris told BuzzFeed News.
Harris said she thinks sorority members are stereotyped because people think they are "spoiled" and "only care about partying," but that's been the opposite of her experience.
"Our chapter is full of so many diverse people," she said.
The sorority members asked for volunteers for the shoot, and junior member Kaitlin Hatton took the pictures.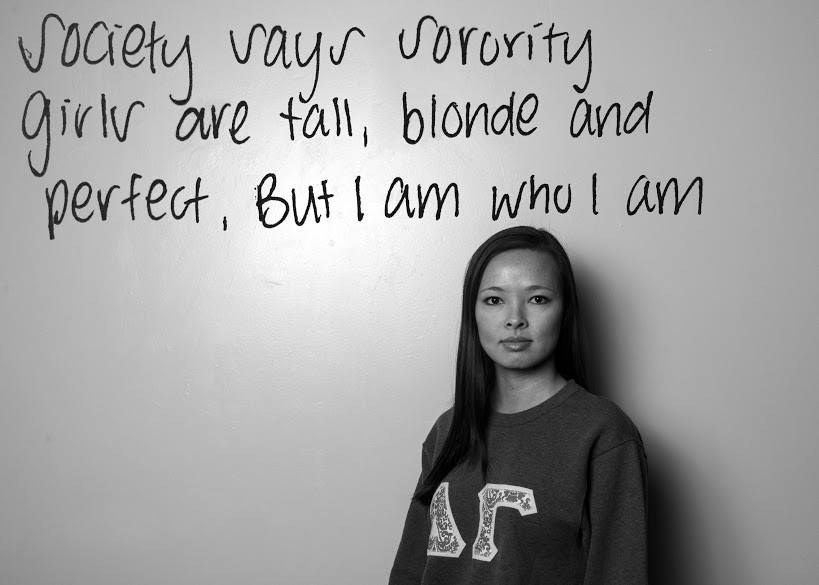 Hatton, who is studying photography and shoots for a campus magazine, told BuzzFeed News the project was near and dear to her heart because she also stereotyped sorority girls before she became a member.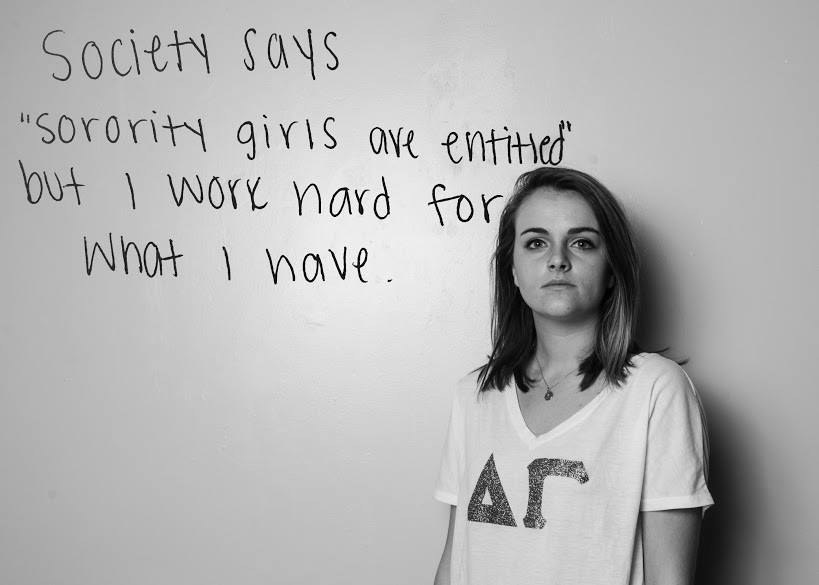 "I found all of [the stereotypes] to be completely false and eye-opening," she said.
The photos demonstrate the sisters' accomplishments, like one member who interned in New York City as a rising sophomore.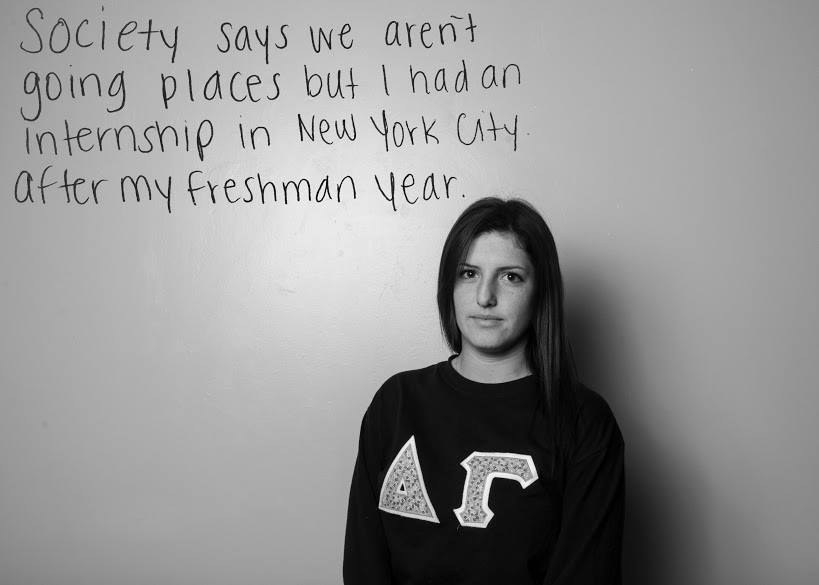 And others discussed their future plans, which don't involve an "Mrs." degree.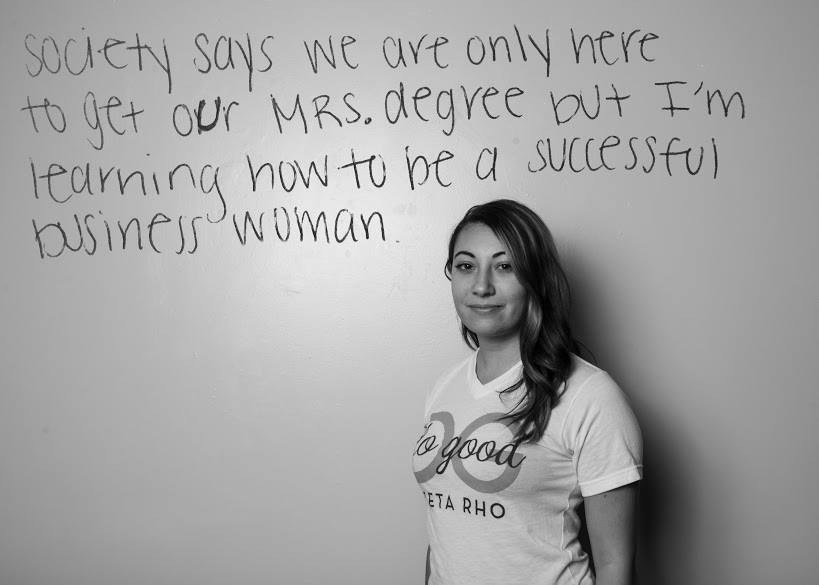 "Society says we marry lawyers, but I'm going to be one," one sister wrote.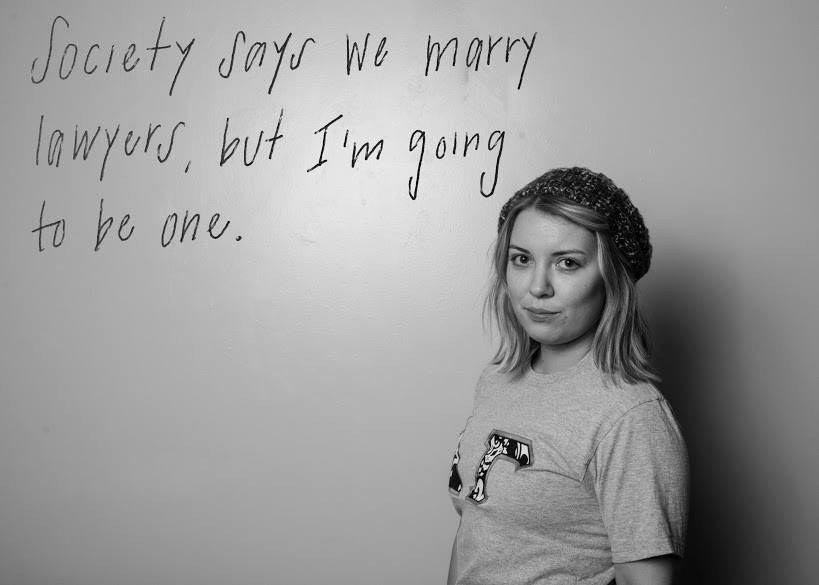 Other stereotypes they are fighting against is that they are spoiled...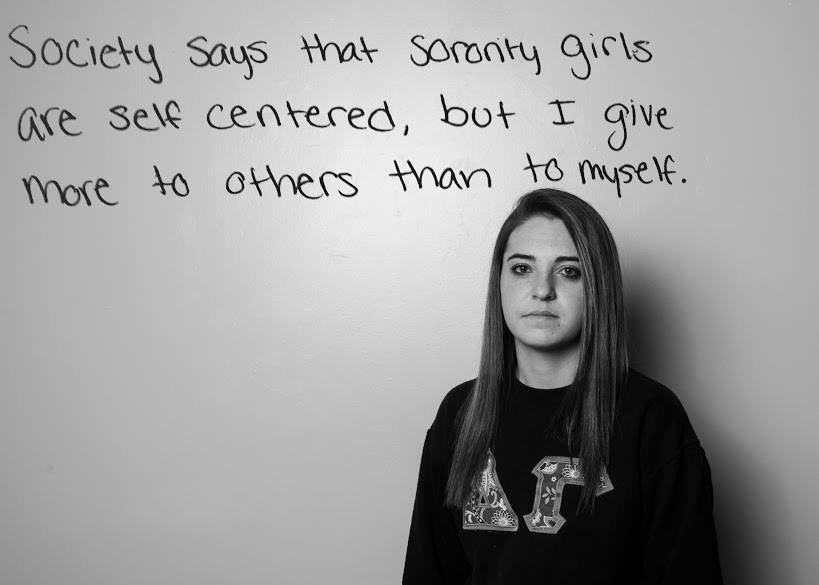 Were the "popular kids" in high school...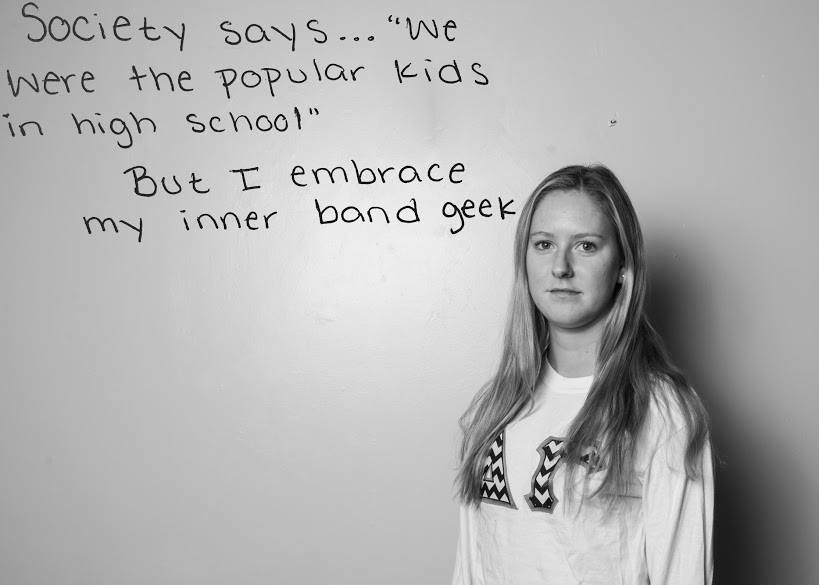 And that they don't have diverse interests.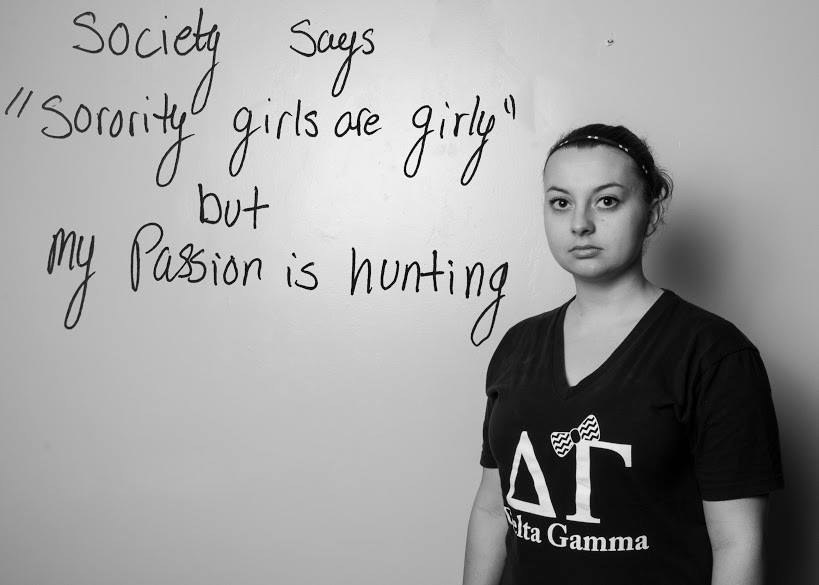 The pictures have inspired many on Facebook, and Harris said the members have heard from people of all ages from across the country.
"We had no idea it would reach so many people across the country," Harris said.
She added it has been amazing for their chapter to have such a positive impact on other women. "I'm really happy with how it turned out," she said.