This is Sean, a 20-year-old sophomore at Oregon State, and his dog, Willy.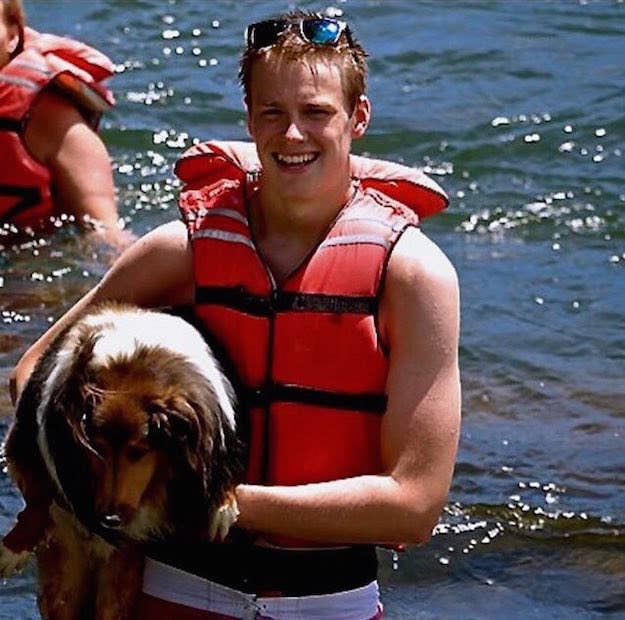 Sean told BuzzFeed News Willy is a 7-year-old miniature Shetland collie who he loves having around.
"He's a relaxed fun dog," Sean said.
Sean said he loves having Willy around so much, that he wanted to give some of his friends the chance to hang with him too. So, he decided to take Willy with him back to school after the holidays.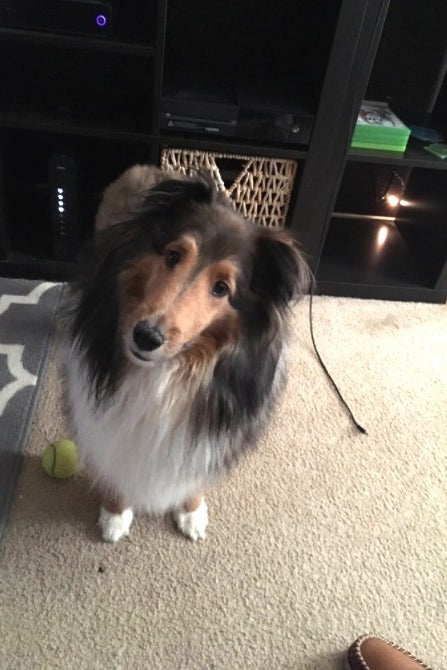 Sean said he actually tried to bring Willy last semester as well, but his parents caught him when he was about to leave.
"After that I got the feeling from them it wasn't too big of a deal," he said.
So, last week he decided to smuggle Willy back with him. He was planning on keeping his dog a week, but it didn't exactly go as planned.
Sean said he misjudged how chill his parents would be about the whole thing.
"I was wrong, they were very angry," he said.
He said his mom texted him things like, "your dad is pissed," "you already don't remember to feed him when you're home," and that they were worried Willy would miss their other dog.
"They were worried that I wouldn't be able to take care of him but I brought a tub of his food and his favorite toys," he said. "He was in for a fun week but it got shut down."
So, after one night of fun at school, Sean had to make the hour and a half drive back home again to bring Willy back.
"I thought the whole situation was funny when my parents flipped out about it as I was almost back to my apartment, like I was pulling off some sort of heist," he said.
"My dad's still mad about it," he added.
Sean decided to share Willy's adventure on Twitter because he thought a lot of people could relate to his plan.
"I think the idea of taking your dog to college is something everybody wants to do but obviously isn't able to," he said.
A ton of people really related to his ~heist~ and his tweet has been retweeted almost 100,000 times.
Some said that bringing their dog to school is all they have ever wanted.
And shared photos of the dogs they left behind.
This little guy would be a great study buddy!
Sean said having so many responses to his tweet has been "cool," and that he's even been recognized on campus.
"I don't get much out of being 'Twitter famous' — maybe in high school I would've, but I'm just happy with entertaining people," he said.
Better luck next time, Willy!
Love dogs? Sign up for our "Dog a Day" newsletter and we'll send you an adorable pup every day!
If you can't see the signup box above, just go here to sign up for BuzzFeed's "Dog a Day" newsletter!