A family in Florida has shown they know how to make the best of any circumstance by throwing their military dad a surprise party to celebrate every holiday before he deployed.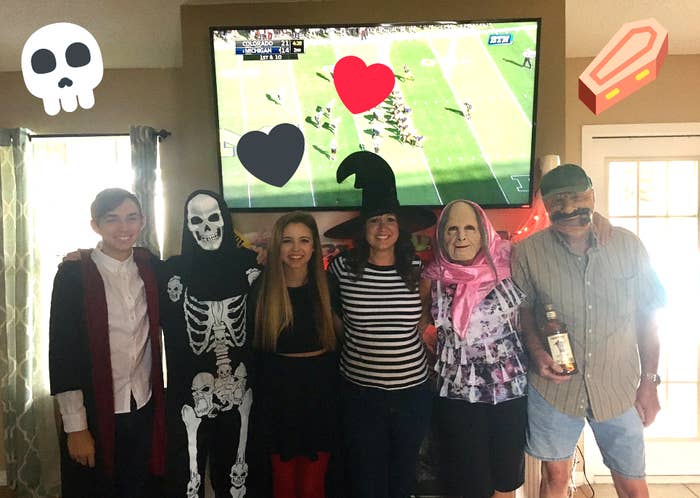 Olivia Clendennin's dad, Al, has deployed one other time before, she told BuzzFeed News.
That time, he missed New Year's and her brother's birthday. This time around, he will be gone for 100 days.
"But with technology, it won't feel like he's that far away," Olivia said.
So, the family decided to make the best of the situation and celebrate all the holidays at once, including his birthday. Olivia's mom came up with the idea, she said.
"We did it mainly because not only was he going to miss out on the holidays, we would also be missing him too," she said. "So, we decided to cram it all in before he left while we were all still together as a family."
Last Saturday, Olivia's mom took her dad out while she and her brothers decorated and cooked. They then surprised him by throwing him a Halloween/Christmas/Birthday/Thanksgiving party.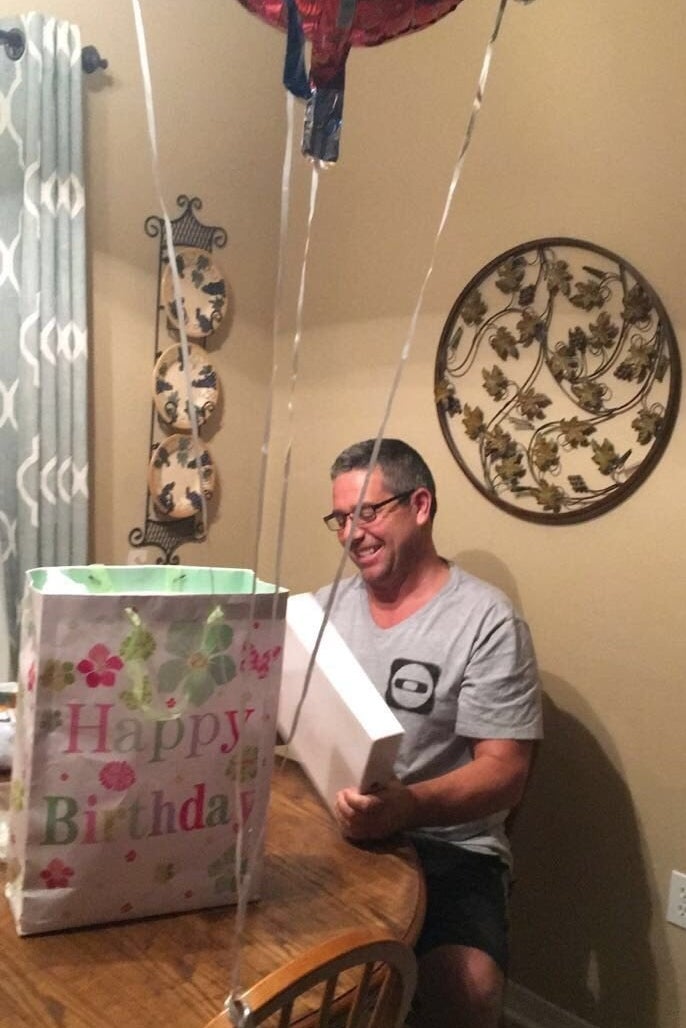 They did their usual Halloween traditions, which Olivia said included watching "scary movie and [eating] a bunch of greasy food."
Then they "travelled in time" to her dad's birthday, which is in December. They had a cake with a lot of candles, and of course, sang to him.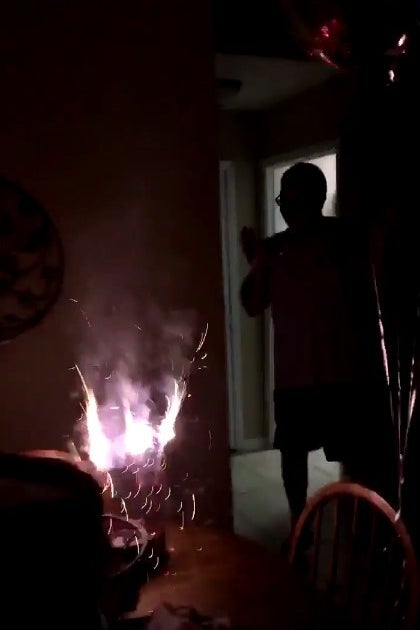 Then it was time for gifts.
"We got him a MacBook so we could FaceTime with him," Olivia said.
On Sunday, the family transformed their house into Christmas morning, complete with all the trimmings. Her dad went away while they got the house ready.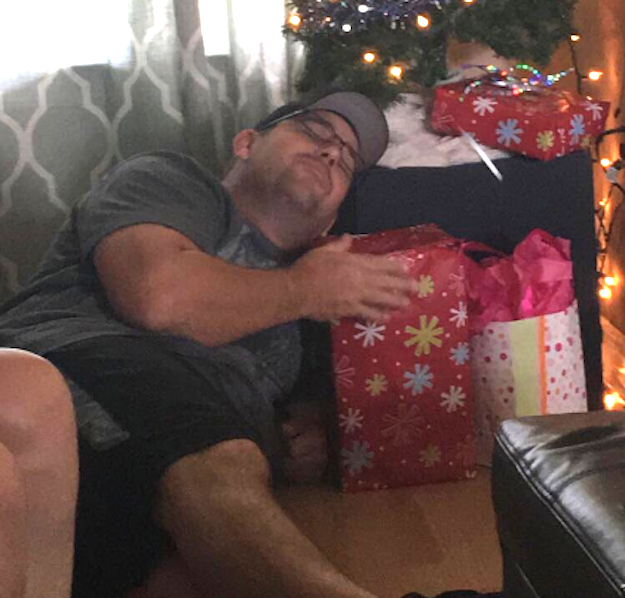 "While my brothers and I set up a tiny Christmas tree, my mom was in the kitchen making our traditional Christmas Day breakfast," she said. "Once my dad got home, we ate and we gave him his Christmas presents."
That night, they had a traditional Thanksgiving dinner, complete with a football game.
"We went all in like it was actually Thanksgiving," Olivia said. "It was an amazing weekend and it all went perfectly. My dad had an amazing time. He was really grateful for everything we did for him."
On Wednesday, Olivia decided to tweet out photos of her family's Holidaypalooza. They have since been retweeted more than 75,000 times.
Many people sent Olivia and her family well wishes.
"That's such a sweet idea, I hope everything goes well," one person said.
Olivia said she was shocked the photos went viral, but she has been touched by all of the nice thoughts for her family and dad.
"The fact that so many people from around the world are responding to it and sending my dad their best wishes and their prayers really makes my heart warm and restores some of my faith in humanity," she said.