This is Ryan Scott, right, and his new friend, Thomas. Ryan told BuzzFeed News he is a freshman at the University of Louisiana at Lafayette studying mechanical engineering.
Thomas and Ryan met because Thomas randomly started asking Ryan what "the business" was, and filming it on his Snapchat. Ryan had a great response every time: "Ciao."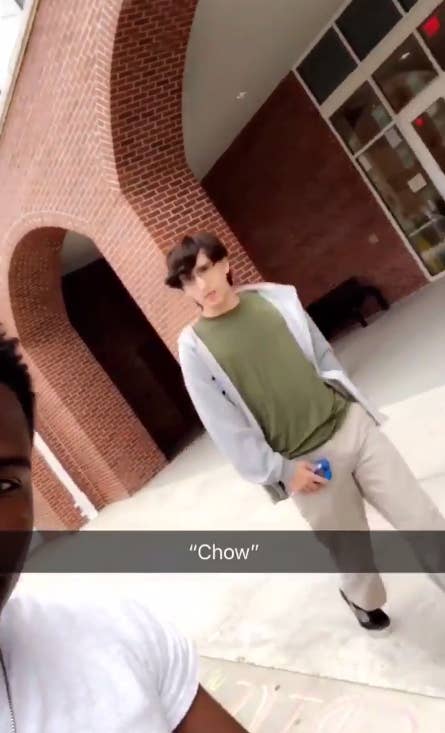 Ryan definitely got more confident. His personality really began to shine!
He became a low-key celeb on campus.
His classmates were in love with him!
So Thomas decided to share the videos with the world. He made a compilation of all of his videos, writing, "My fav person on campus goes to Ryan." It went mega-viral.
People were in love with Ryan, especially when they saw how he came out of his shell by the end of the video.
They thought Thomas and Ryan were the GOATs.
"Racism ended."
"I love how in the beginning he thought you were being rude to him but you're boys by the end!!!!"
Others low-key had the hots for Ryan.
And his catchphrase became a meme.
It is pretty relatable to college life, honestly.
"CHOW."
Or work, or life...
Ryan said he and Thomas are real friends now.
They have even posted some videos of themselves dancing together.
Ryan said his new viral fame has "been a ride."
"I've enjoyed every moment of it, and it makes me so happy that I've made so many other people happy!" he said.
In the immortal words of Ryan, CIAO!