A young couple from Tennessee is warming the hearts of thousands on Facebook after sharing a beautiful photo of themselves recovering after a horrible car accident.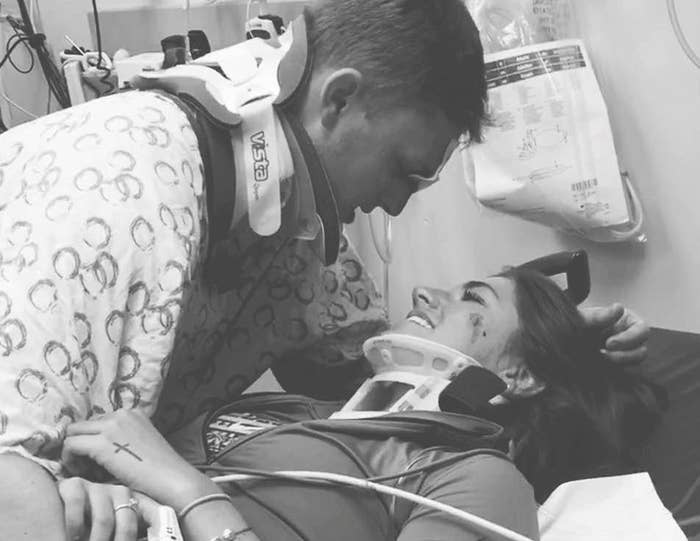 Arika Stovall, a 21-year-old college student, and her boyfriend Hunter Hanks were driving back from Florida on New Year's Day when they were involved in a serious crash.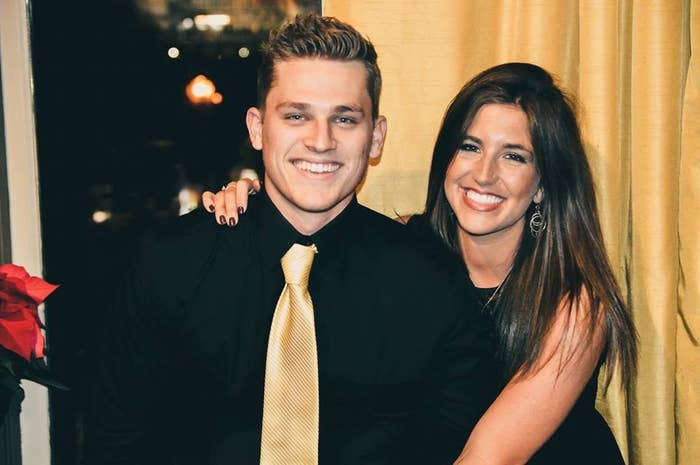 The 21-year-old college baseball player told News 5 Nashville that all he remembers is his Toyota Tundra hurtling toward a bridge support.
"I got a good gash across the forehead," he told the station.
Stovall wrote on Facebook that paramedics told the couple they were lucky to be alive, and that it was a miracle neither of them had serious injuries.
"I'm overwhelmed at how little damage was done to Hunter and I in a wreck that should have chopped our bodies in half," she wrote.
After the accident, Stovall decided to write a message on Facebook to express her gratitude towards her boyfriend and God for helping save her life. She accompanied the message with a photo of the couple comforting each other in the hospital.
The couple's friend, Savannah Gaines, told CNN she took the photo when she was visiting her friends in the hospital.
"It was unbelievable when they saw each other. I know them so well, and they love each other so much. They were completely blessed to walk away from that," Gaines said.
In her post, Stovall wrote that she feels like she has Hanks to thank for the fact she didn't suffer more serious injuries, and that his support after the accident has helped her heal:
In three seconds, Hunter had to handle a situation that would either kill us immediately or save our lives. He keeps beating himself up for my pain, but he saved my life. He keeps saying 'I should have protected you and I didn't do that,' but he did exactly what he needed to do to make sure my life didn't end. The whole baseball player part helped him out...if he can hit a 95 mph fastball he can do anything. He took care of me. And when we were both lying in our beds in the ER, he found a way to come protect my heart and give me a hug. Lord knows I needed that just as much as my safety.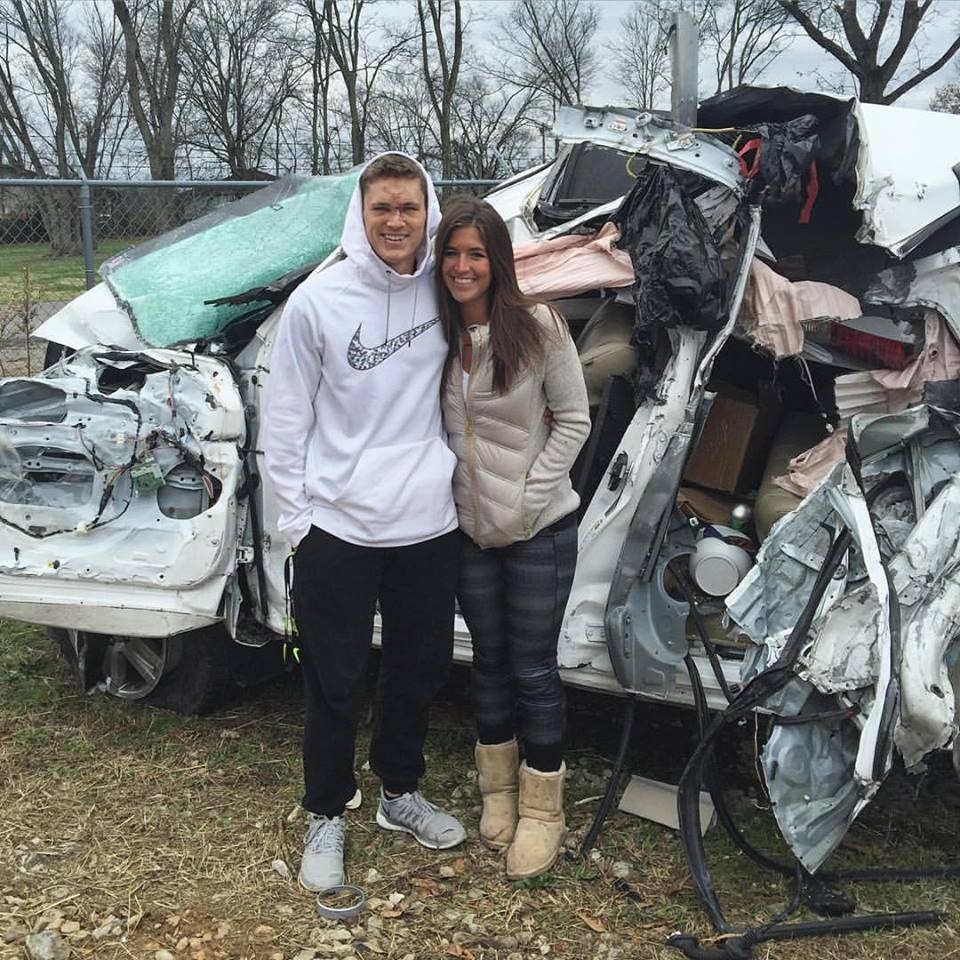 She also said she feels like she was comforted by a guardian angel, and gave a harrowing account of what it's like to be in such a serious crash:
The moment we hit and I realized I was conscious, I realized that is what was happening to me. While out of breath and trying to move my legs, I was screaming...panicked...yelling for Hunter to just say something. I needed to know he was okay. Looking to the drivers sea,t all I saw was his head through the windshield, a face full of blood, and a body that wasn't moving. I looked straight out the truck and there was a man..bright with a big white beard. No other cars in sight...just this man. He was my guardian angel. He saw me and immediately told me that an ambulance was coming. I jumped out of the car, ran over to Hunters side and just looked at this man. From that moment until Hunter was cut and lifted out of the truck I believe with my whole heart that looking at this man helped me to literally believe in that moment that Hunter was next to me on the road. I dont know if it was a hallucination or me unconsciously dreaming or a glimpse of heaven...but all I knew in that moment was that Hunter was safe with me. This man..looking at him for a short moment...helped me not witness Hunter being peeled out of the truck.
Stovall concluded by saying she feels like they were saved for a reason, and she is now "grateful for this wreck and all it will do in our lives."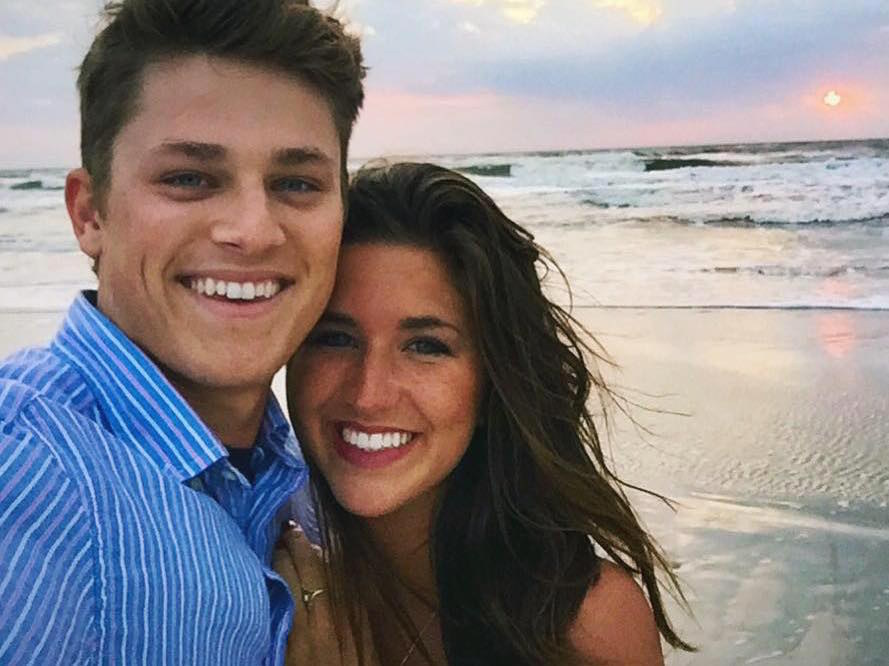 "Embrace the struggles and the joys of this life," she wrote.
The photo and Stovall's message soon went viral on Facebook, with many people commenting that the message was beautiful and inspirational.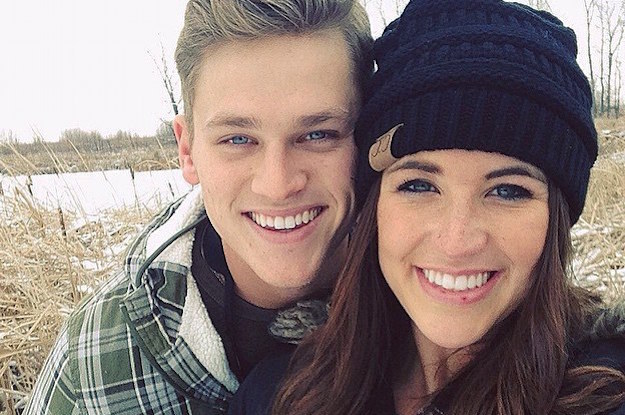 The couple told News 5 Nashville that it has been amazing to see their story touch so many people.
"We've gotten hundreds of messages just telling us that our story brought them out of a dark place in their life and changed their life," Stovall told the station.
Hanks wrote on Facebook that it has been amazing to see how many people have reached out to them, and he has enjoyed sharing his faith with so many.
"Because of this, I personally, as well as Arika have had too many messages to count asking us who this 'God' is we speak about and give the credit of saving our lives," he wrote. "We have received messages from those who were completely lost and messages from those who needed a little charge in their faith. Both of which are just as important in my heart."