People Are Furious Over This Children's Book About "Happy" Slaves Baking A Cake
"It's like Anne and Otto Frank baking cookies for Adolf Hitler on Christmas."
Scholastic is pulling a children's book that some say depicts George Washington's slaves as "happy" and "excited" after it received brutal criticism from people online.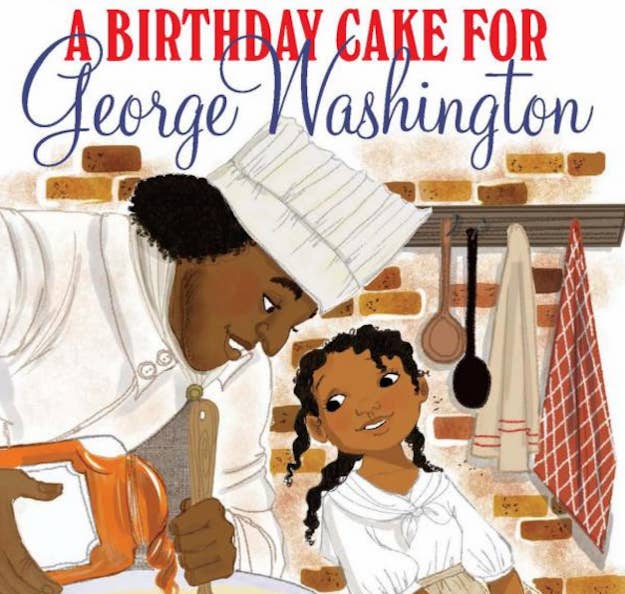 The book, A Birthday Cake for George Washington is a story about the first president's chef, Hercules, and his daughter, Delia, baking a special cake for Washington's birthday.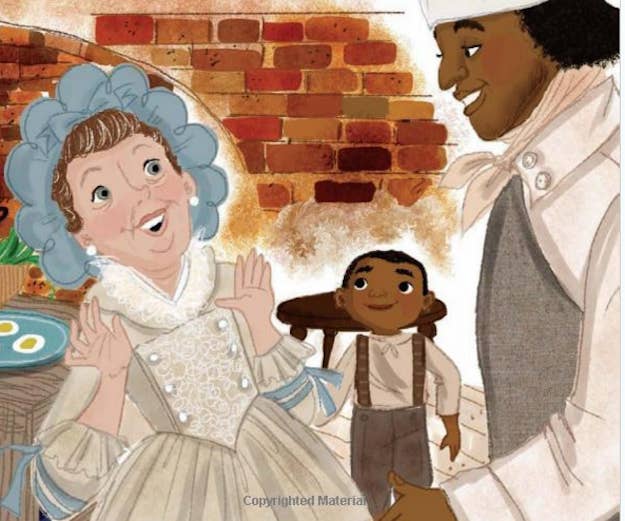 The story by journalist and author Ramin Ganeshram tells how Hercules and Delia work hard to excitedly make the cake, even though they face "an unspoken, bittersweet reality."
"No matter how delicious the president's cake turns out to be, Delia and Papa will not taste the sweetness of freedom," the book's description reads.
The book was released on Jan. 5, and was soon inundated with negative reviews on Amazon from angry readers.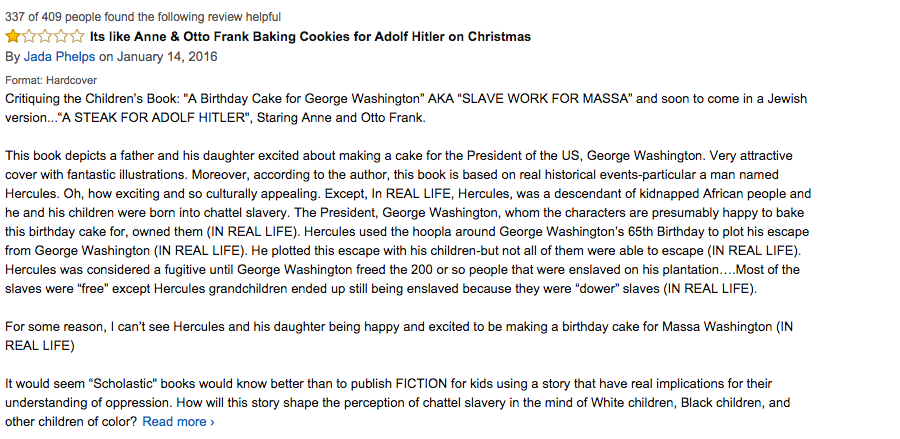 "It's like Anne and Otto Frank baking cookies for Adolf Hitler on Christmas," one reviewer wrote.
Parents wrote that the book taught basically the opposite of what they want to teach their kids about slavery.
"Don't you just hate it when you didn't get the memo slavery was a happy place in time so you show up all sad, angry and depressed?" one person wrote on Instagram about the book.
Other reviewers pointed out that while Washington's chef was really named Hercules, he was far from "happy." In fact, historians believe he escaped from his master on Washington's 65th birthday.
Hercules was known as America's "first celebrity chef," according to Scholastic Trade Publishing's executive editor and VP, Andrea Davis Pinkney.
"Hercules was well known throughout Philadelphia," she wrote. "He was a highly regarded chef and a dapper dresser, who insisted on perfection in his kitchen."
But Hercules escaped in 1797 after Washington left him at his Virginia estate, Mount Vernon, and made him do hard labor.
As the backlash grew, Scholastic announced on Sunday that it was pulling the book from shelves because it may give kids a "false impression" of slavery.
"Scholastic has a long history of explaining complex and controversial issues to children at all ages and grade levels," the company said in a statement. "We do not believe this title meets the standards of appropriate presentation of information to younger children, despite the positive intentions and beliefs of the author, editor, and illustrator."
In a defense of her story published online, Ganeshram wrote that she was trying to start a dialogue about how slaves viewed their positions and themselves.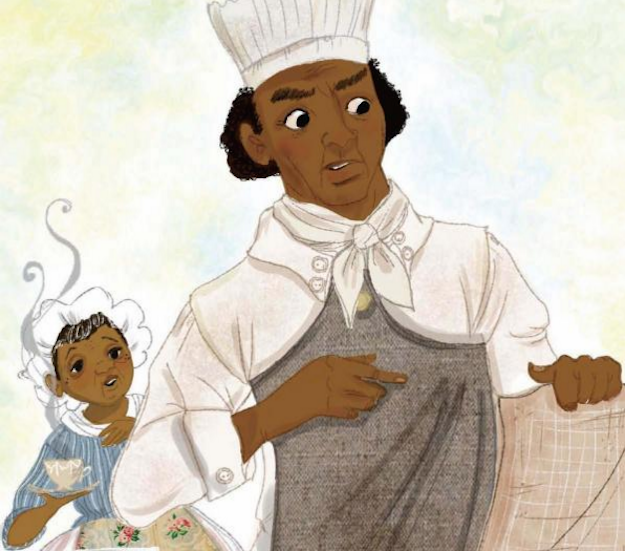 "It is the historical record — not my opinion — that shows that enslaved people who received 'status' positions were proud of these positions, and made use of the 'perks' of those positions," she said.
She added that Americans need to try to understand this "confusing and uncomfortable truth."
"If we choose to only focus on those who fit that singular viewpoint, we run the risk of erasing those, like Chef Hercules, who were remarkable, talented, and resourceful enough to use any and every skill to their own advantage," she said.