This is Iz and Colleen, a newlywed couple from Washington state. Colleen told BuzzFeed News they have been together for five years, and are "crazy head over heels cat people."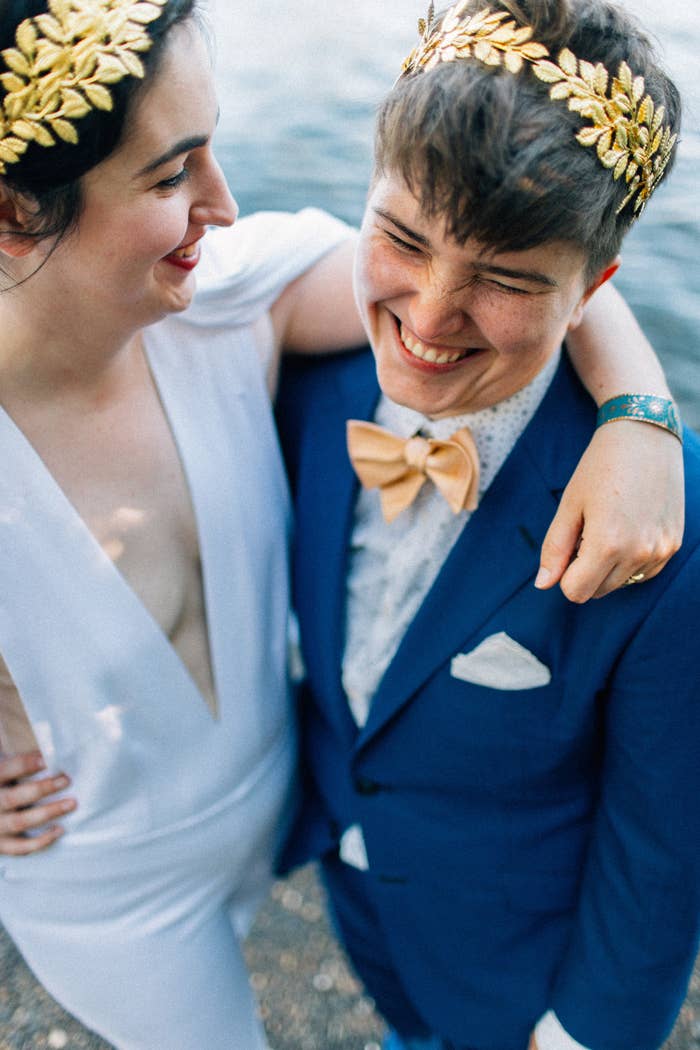 The couple has two older rescue cats that have special needs, so, as Colleen put it, their furry family members had to "RSVP no" to their wedding.
However, they still wanted to incorporate their love for their feline friends.
"We love our cats very much, and wanted to bring a little of their spirit to the celebration," Colleen said.
So, instead of a traditional cocktail hour, the couple's guests were treated to a KITTEN HOUR.
"We wanted guests to have something to do during the family picturing taking time, and were too broke to have a cocktail hour," Colleen said.
The six(!!) kittens came from the Seattle Animal Shelter.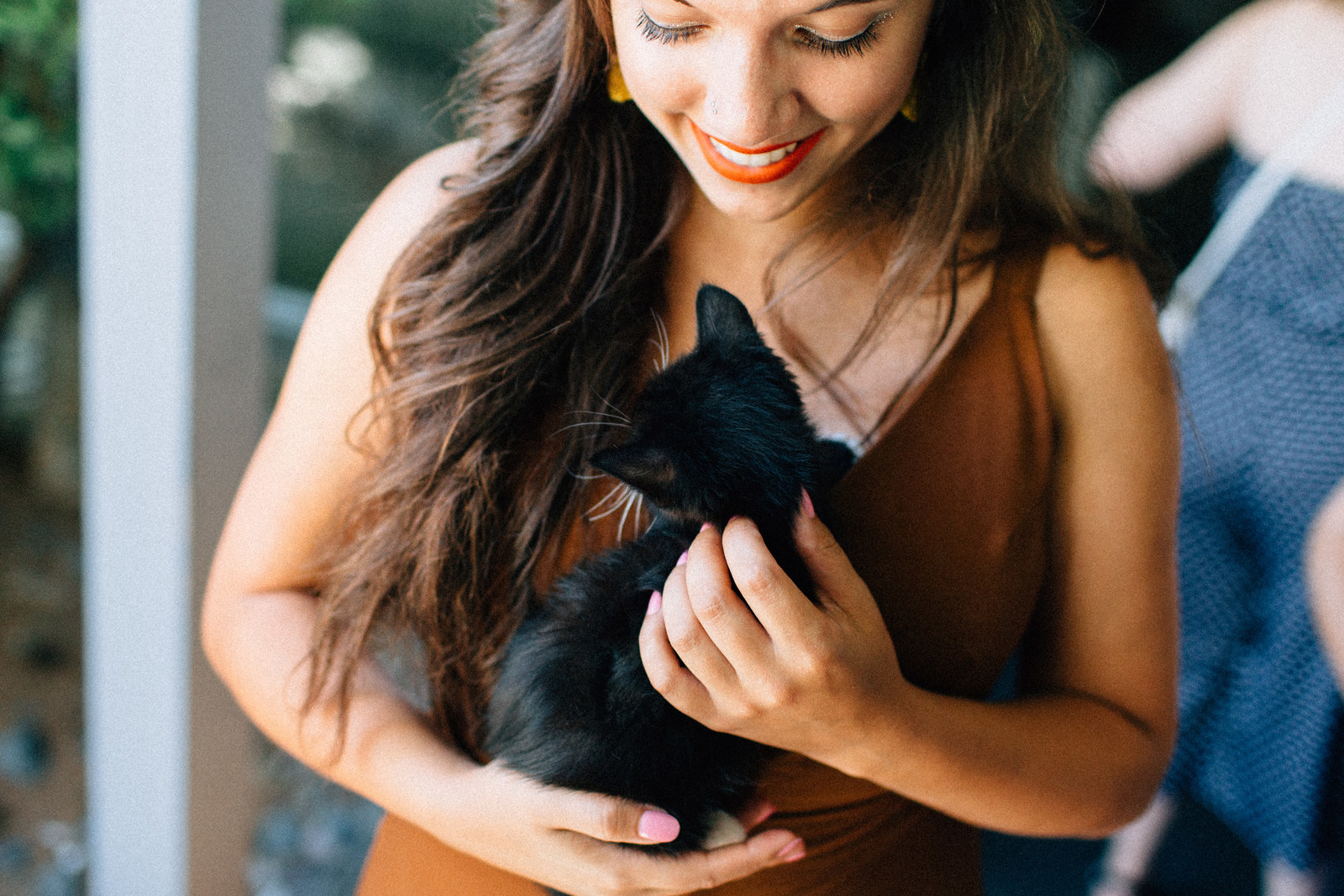 The couple made a donation to the shelter before their big event as well.
"When else are you going to be able to summon kittens for your pleasure, and make a donation to a great organization?" Colleen said.
They added they also asked for donations to the shelter as wedding presents.
Colleen also emphasized that their first priority was making sure the kittens enjoyed being wedding guests as well.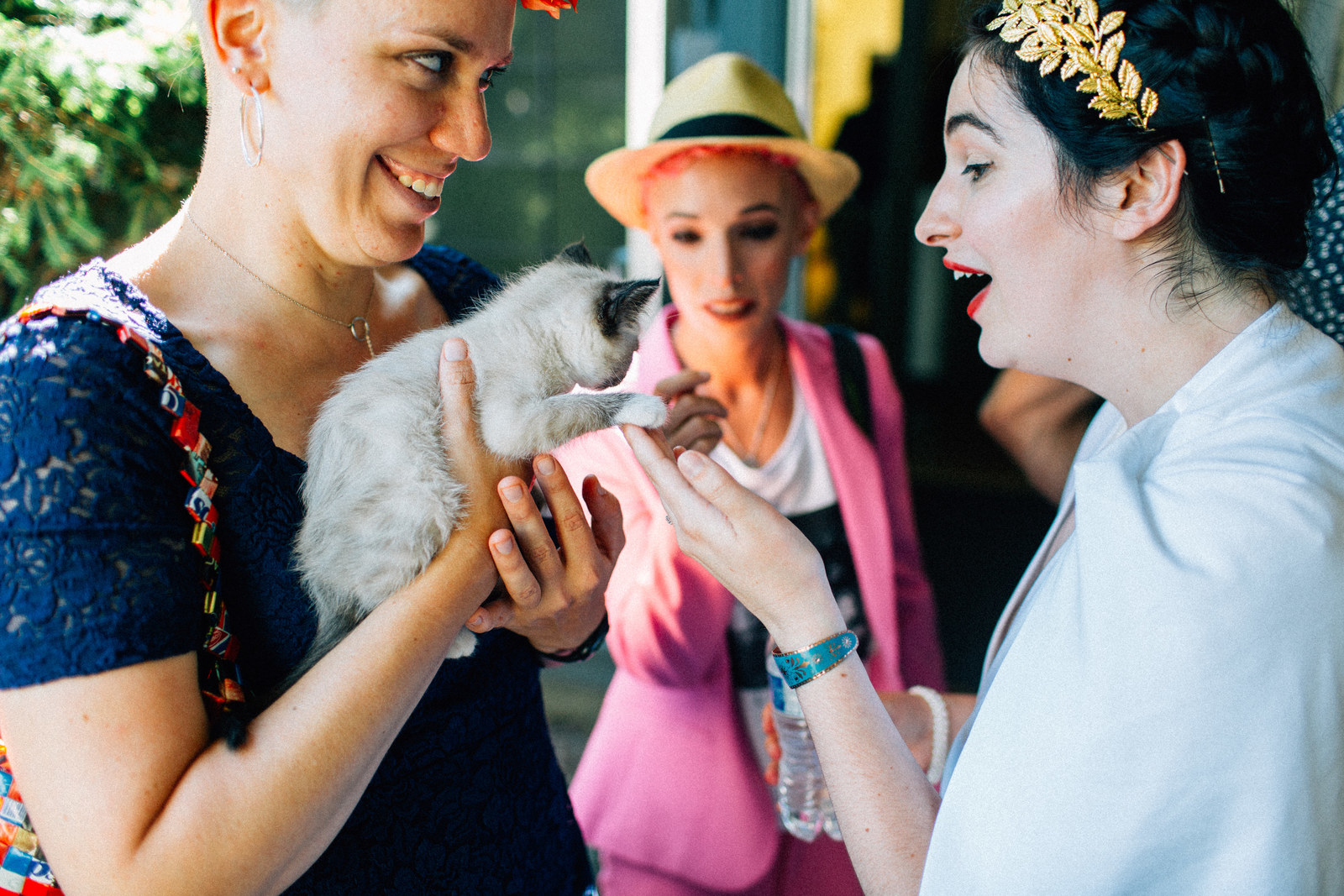 They said "the welfare of the kittens was considered first and foremost" in the planning.
"The little dudes at our wedding were selected for being especially social, there were volunteers making sure they were handled safely and not overstimulated, and they left after about an hour," they said.
Predictably, their guests loved it.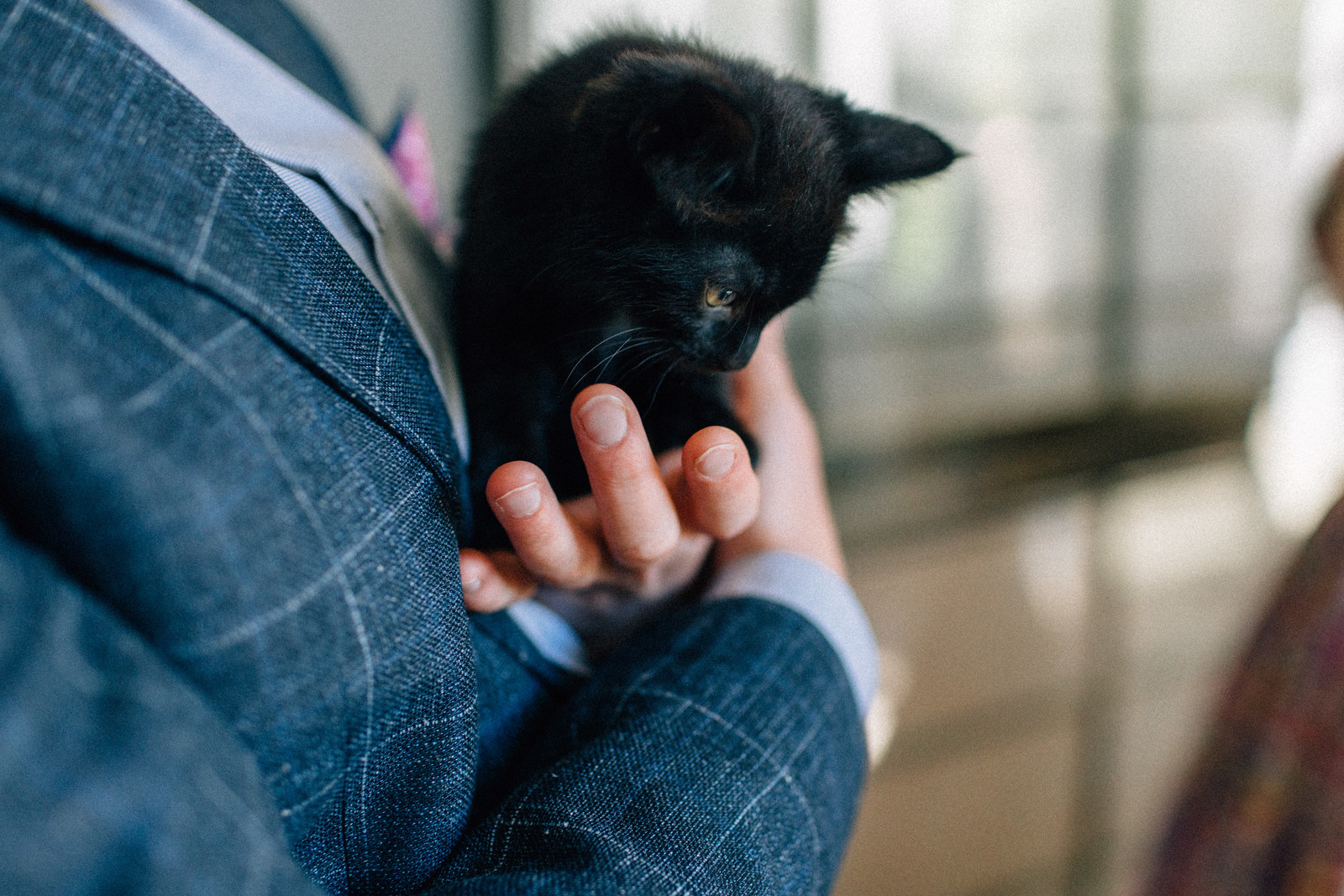 "Guests loved the kittens, and lots of people told us that every wedding should have a mandatory kitten hour," Colleen said.
Many people have asked the couple since if they adopted one or all of the kittens, but Colleen said they knew a kitten would not go over well with their other cats.
"We have two older special needs cats that we adopted as grown-ups, and it was important to us that we were thoughtful about not bringing home a kitten that might not work in our home, even if they were really really cute," they said.
However, all of the kittens at their wedding have since been adopted! Colleen said they encouraged anyone thinking of adopting a cat to consider an adult cat too.
"I'd encourage anyone looking to adopt a cat to look at the grown-ups first for calmer, and just [an] adorable companionship," they said.
Colleen and Iz, your wedding was just purrrrrrrfect! 😻