The LA Police Department touched the hearts of pet owners after sharing a photo of one of its officers saving a cat from the wildfires sweeping the area.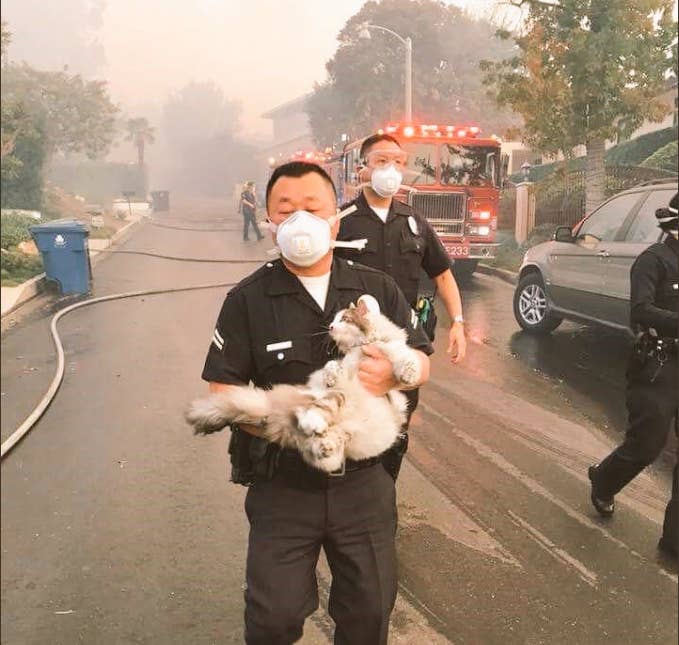 The department shared the photo of the unnamed officer on Wednesday as he helped firefighters with evacuations and rescue operations from the Skirball Fire and Creek Fire.
The department then shared a message:
For some it might just be a cat. But to others it's a friend, a loved one, a companion. The #LAPD has a motto, "To Protect and to Serve", and our officers have been displaying that in many ways during the #CreekFire & #SkirballFire
The photo, and the message, broke many hearts and soon went viral. People were extremely touched.
Many thanked the officer and everyone helping save people and pets from the fires.
"This picture hits me to the core and will forever be imprinted in our minds. True Heroes do not discriminate; a life is A Life no matter how small," wrote one person.
Many were hoping the kitty would find its way back to its family soon.
And others were willing to take the kitty in.
Stay safe, police, people, and pets!